Short description
Teaching FrieslandCampina staff what they need to know about powder.

Make Food Process technology knowledge available to the right audience.

Turn data into information and information into teaching.

Find the match between medium (video, interaction, written word) and message.

Be the linking pin between the deepest expert and novices.
What we ask
To be successful in this position, you are/have:
Studying for a Bachelor's or Master degree in a technical field (Food Technology, Chemical Engineering, Industrial Engineering and Management).

Affinity with developing learning materials.

Know how to condense complex matter to understandable information

Experience and/or interest in different forms of information (written word, video, interactive forms).

Current student with EU nationality or enrolled at a Dutch educational institute
What we offer
We offer an interesting and challenging internship position, providing you the opportunity to develop yourself in your work field. You can count on sufficient professional supervision and a reasonable internship allowance.
Vacancy description
Much of the milk coming into the FrieslandCampina factories leaves those factories in the form of powder (Milk powder, Infant Formula, Food and Beverage ingredients etc.). Getting that powder to the customer is critical for the experience the consumer has with our product. To achieve this, we want to step up the training of people working with powder in our company.
In collaboration with experts, you will be responsible for:
Defining the relevant learning topics, levels and objectives

Selecting the right learning medium for the different objectives

Extracting knowledge from all forms of storage (text, video, people)

Develop learning materials for the right audience.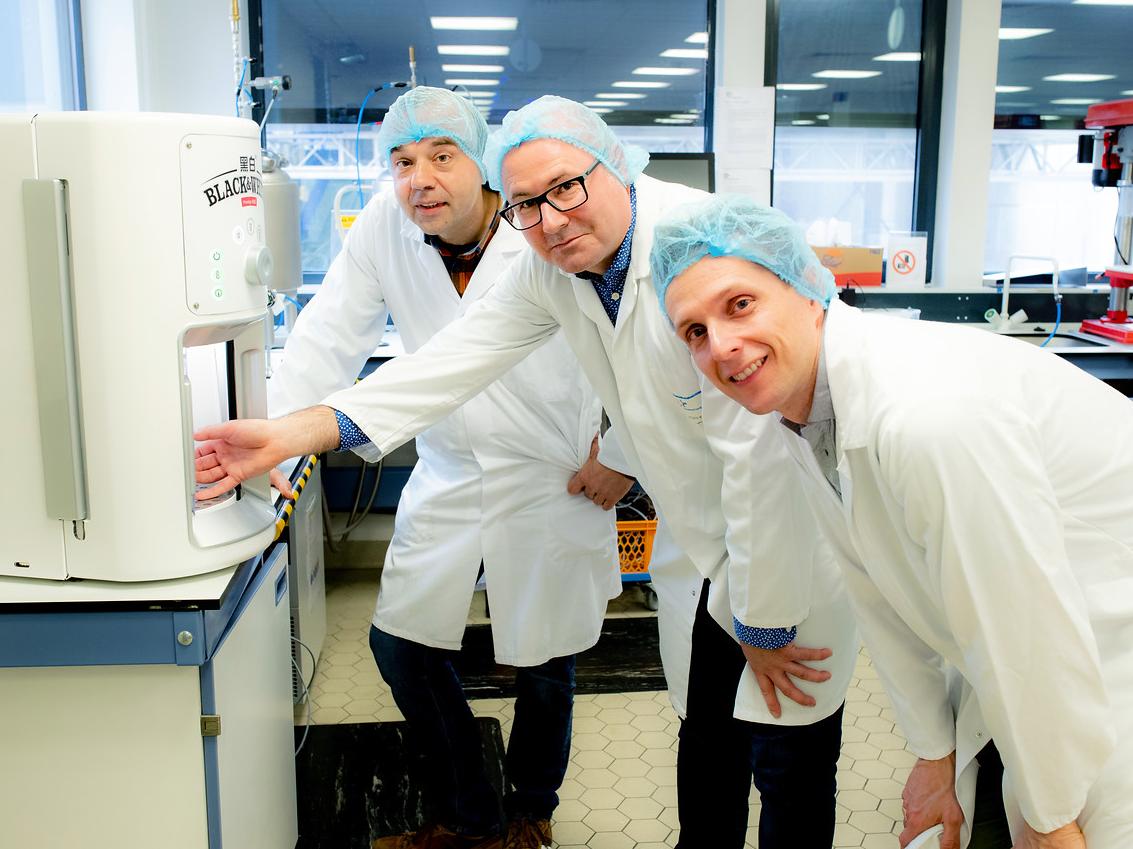 For thousands of people every day, we are more than just a dairy company. To our farmers, our employees, the communities we serve, the businesses we work with and the people to whom we bring happiness, FrieslandCampina means something more. For them it's not just about what we do, but who we are.
We value talented people from any background who want to contribute to something bigger than themselves. We encourage all of our employees to make decisions that benefit our entire company. At FrieslandCampina we own our own career and act accordingly. We trust you to make a difference in your job and influence the bigger picture. Working at FrieslandCampina means you are contributing to a better world.
You will work with the Technology Expert Team Powder, which includes people from R&D and Supply Chain. This team works with the whole of FrieslandCampina. It supports, advises, and centralizes knowledge for all things powder in our company. Your work will be based in the Innovation Centre in Wageningen.
We only process applications received via the website.
JOB-ID: 40508 | Internship Technology/Learning & Development, Netherlands