Intern R&D Valess
As an intern at Valess you will work on various assignments which will enrich the development possibilities of our products. The meat substitute industry is growing rapidly and new ingredients and products are constantly emerging. The assignments you will work on will help us make our products more healthy and sustainable. Of course you will also get the opportunity to learn more about our way of working within R&D and broader in the company.
What we ask
To be successful in this position, you are/have:
An enthusiastic, independent, driven student that easily communicates with others
Follow a relevant Master study, preferable Food Technology
You have an EU nationality or you are currently enrolled at a Dutch university
Able to speak fluent in Dutch, English preferred
Available for a period of at least 5 to 6 months starting around March 2023
What we offer
We offer an interesting and challenging internship position, providing you the opportunity to develop yourself in your work field. You can count on sufficient professional supervision and a reasonable internship allowance.
Vacancy description
As an intern at Valess you will independently work on various assignments which will enrich the development possibilities of our products. Besides, your work will help us drive the sustainability and healthiness of our portfolio. Depending on the situation, your activities will include a mix of practical (lab/kitchen) work and literature studies.
You will be responsible for:
literature study on ingredients and their functionalities
designing test set-ups to bring theory into practice
experimental work on lab/kitchen scale,
result analysis and reporting,
assisting the team with various activities.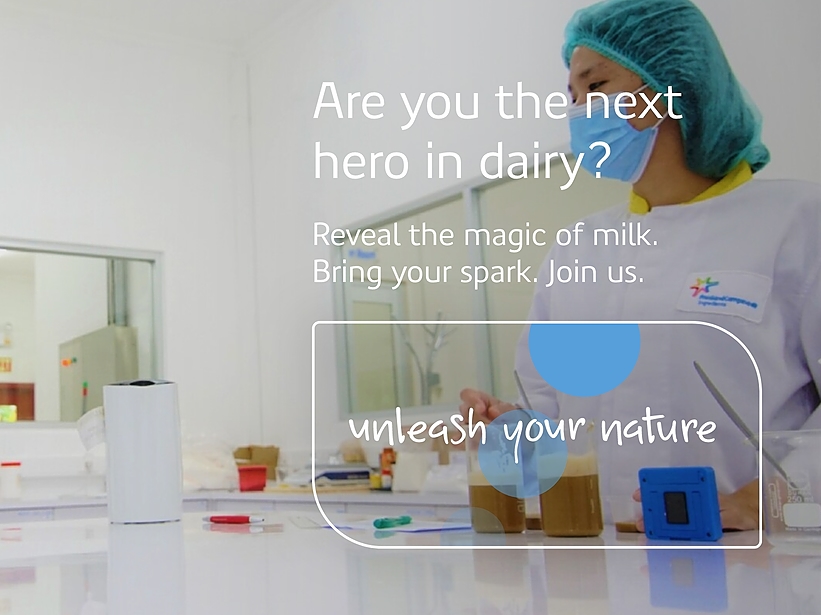 For thousands of people every day, we are more than just a dairy company. To our farmers, our employees, the communities we serve, the businesses we work with and the people to whom we bring happiness, FrieslandCampina means something more. For them it's not just about what we do, but who we are.
We value talented people from any background who want to contribute to something bigger than themselves. We encourage all of our 22,000 employees to make decisions that benefit our entire company. At FrieslandCampina we own our own career and act accordingly. We trust you to make a difference in your job and influence the bigger picture. Working at FrieslandCampina means you are contributing to a better world.
The Valess R&D team consists of development specialists who, together, aim to develop nutritious and tasty dairy-based meat substitutes. Valess products have been on the market for 15 years already. Our products are sold in retail across the Netherlands and Germany, as well as in food service restaurants. Our market is growing expansively, and we could use your help with that. The R&D team is situated within the Innovation center in Wageningen where they closely cooperate with cheese development colleagues.
JOB-ID: 48533 | Intern R&D Valess, Netherlands