Intern Product Development Yoghurt & Desserts
The department Product Development Fresh Innovation Eat develops new fresh dairy products for the European market. Our main focus is on the development of healthy and indulgent products, like (high protein) yoghurt, quark, custard, and pudding. We develop products for brands like Optimel, Campina, Mona, Vifit, and Landliebe, and also for Private Label. Important aspects in product development are developing palatable products with great taste and texture, while taking the nutritional profile, consumer trends, and sustainability into account.
Intern Product Development Yoghurt & Desserts
What we ask
To be successful in this position, you are/have:
Final years of relevant MSc study, e.g. Food Technology, with good foundation of food technology and food ingredients, and basic knowledge of dairy technology and processes; sensory and statistic knowledge are preferred.
Skillful communicator within R&D and towards colleagues, in English language, both oral and written;
Independent project planning and organizational skills;
Show flexibility and creativity;
Ambition to pursue a future career in product development.
What we offer
Your salary is based on the weighting of your job, your experience and your training. FrieslandCampina offers not only a competitive salary but also training and education on the job because it's important for our people to continue to grow. After all, your development is not only good for your career; our products also benefit from it. The mutual exchange of knowledge between colleagues is also evident on the work floor. It is, after all, the most effective way to learn.
Vacancy description
As an intern in our team you will gain practical experience in an R&D organization and develop skills and competences of a product developer. The assigned activities will be diverse and next to your own specific assignment, you will support the team on product development activities.
We offer several internship topics:
Investigate the differences between dairy based products and products with alternative protein sources. Sustainability is an important aspect in this, as well as the nutritional value and palatability of the product. You will investigate the development of such products in relation to processing conditions, physical chemical characteristics, and sensory perception.
The development of high protein fermented products. The higher the protein level in the product, the more challenging it is to process such a product. Moreover, the challenge is to keep a palatable product with great taste and texture. This internship topic will focus on finding the right balance between these aspects.
Indulgent aerated products. To keep aerated products stable over time, several stabilizers are normally added. However, consumers prefer clean label products, meaning that the product contain as least as possible ingredients. However, this is quite challenging for aerated products, as gelatin is key for stabilization. Therefore, this internship topic will investigate ways to produce stable aerated products without gelatin and with as clean label as possible.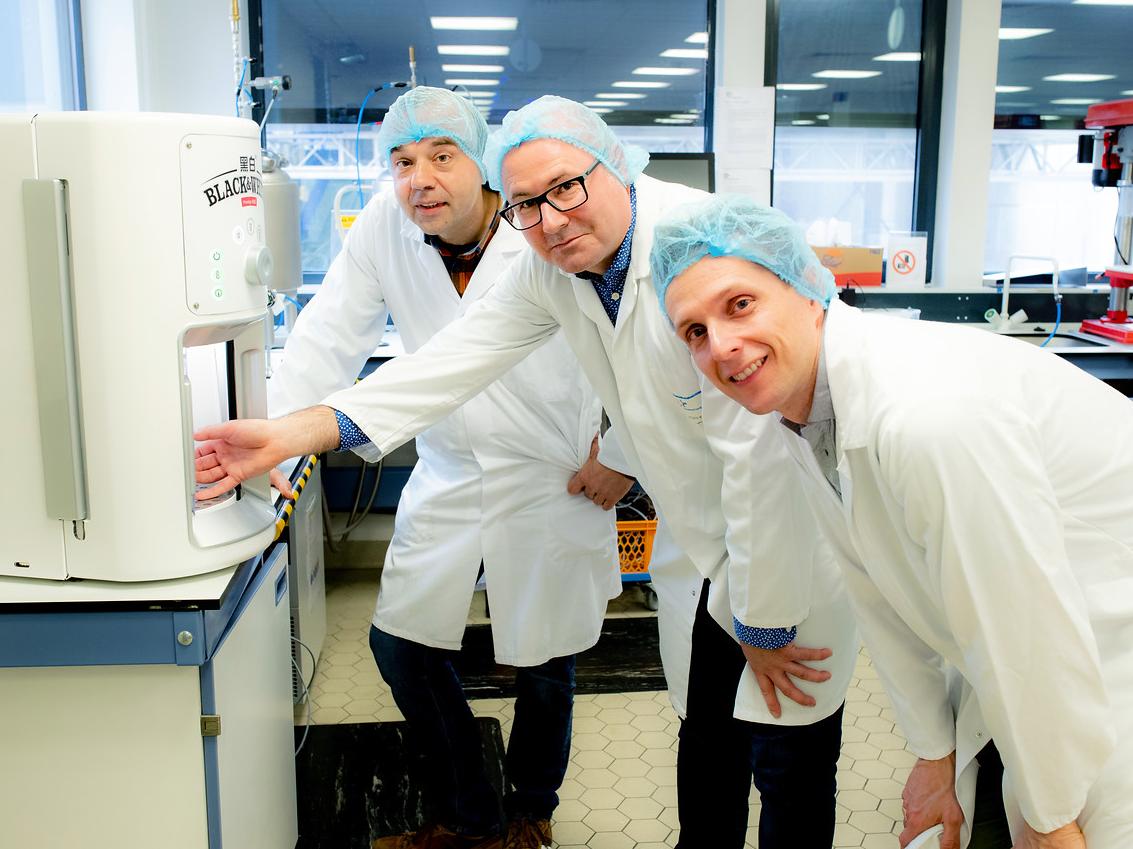 For thousands of people every day, we are more than just a dairy company. To our farmers, our employees, the communities we serve, the businesses we work with and the people to whom we bring happiness, FrieslandCampina means something more. For them it's not just about what we do, but who we are.
We value talented people from any background who want to contribute to something bigger than themselves. We encourage all of our employees to make decisions that benefit our entire company. At FrieslandCampina we own our own career and act accordingly. We trust you to make a difference in your job and influence the bigger picture. Working at FrieslandCampina means you are contributing to a better world.
The Yoghurt & Desserts development team is part of the Consumer Dairy business group and operates in Europe. Our home markets are in the Netherlands and Germany, but we also have teams operating and developing fresh dairy products for e.g. Russia and Romania. The majority of the team is based in our Innovation Centre in Wageningen.
JOB-ID: 42803 | Intern Product Development Yoghurt & Desserts, Netherlands