Intern Product Development Ambient Innovation
The development cluster Ambient Innovation develops liquid long-life (concentrated) dairy products that serve as taste enhancers for hot beverages and/or as a source of daily nutrition. We work for markets in Europe, the Middle-East, Africa and Asia. The brands Friesche Vlag, Rainbow, Peak, Frisian Flag, Omela and Black&White are long established in those areas and well-known. In addition, the cluster is responsible for frothing milk applications like Lattiz.During this internship the main objectives are to gain practical experience in an R&D organization and to develop personal skills and competences. The activities will be diverse and will depend on the student's working level and the confidence level he/she has achieved.
Intern Product Development Ambient Innovation
What we ask
Requirements:
Final years of relevant MSc study, e.g. Food Technology

Basic knowledge of dairy technology

Basic knowledge and/or background in nutritional sciences

Skillful communicator

English language, both oral and written

Available from September 2021 till February 2021
What we offer
Your salary is based on the weighting of your job, your experience and your training. FrieslandCampina offers not only a competitive salary but also training and education on the job because it's important for our people to continue to grow. After all, your development is not only good for your career; our products also benefit from it. The mutual exchange of knowledge between colleagues is also evident on the work floor. It is, after all, the most effective way to learn.
Vacancy description
During the internship you will be:
Supporting product developers in performing lab-scale experiments, and subsequent physical-chemical analyses on (end) products

Participation in executing product production trials from the beginning till the end, both on lab and pilot plant scale

Independently executing small product development projects or value engineering projects.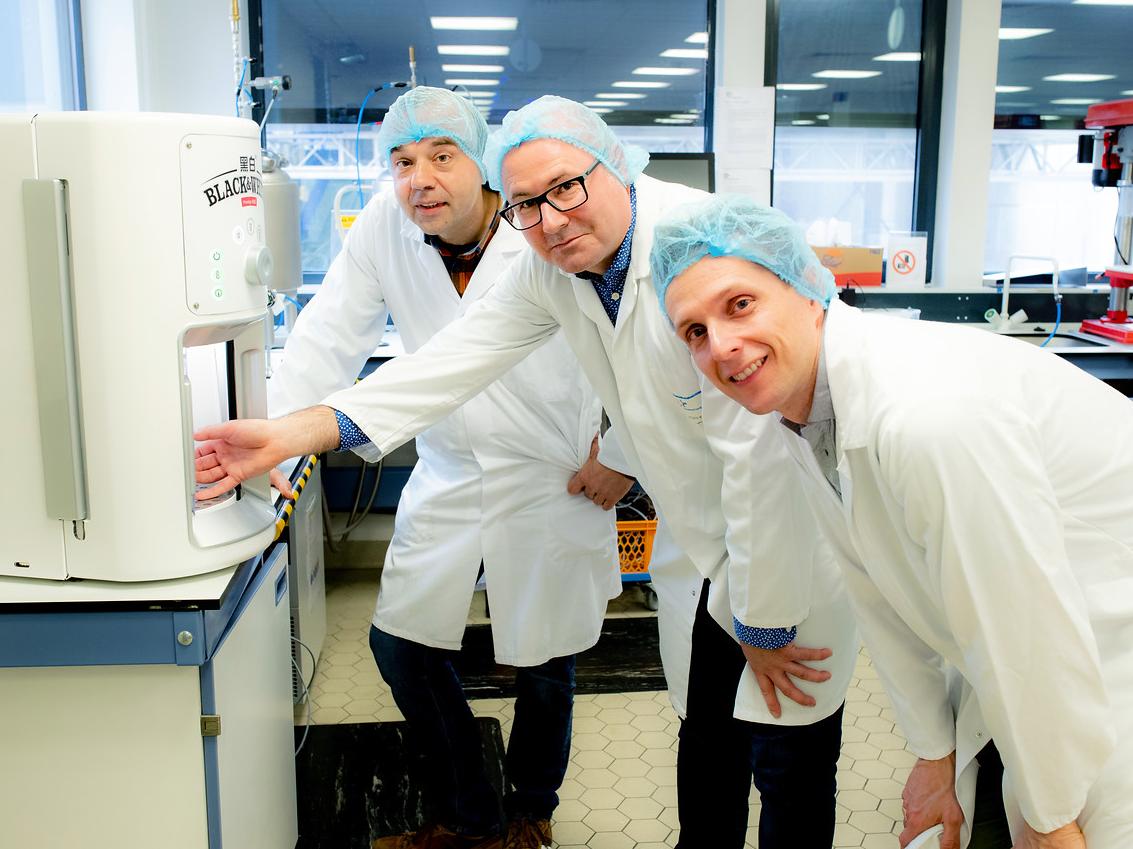 For thousands of people every day, we are more than just a dairy company. To our farmers, our employees, the communities we serve, the businesses we work with and the people to whom we bring happiness, FrieslandCampina means something more. For them it's not just about what we do, but who we are.
We value talented people from any background who want to contribute to something bigger than themselves. We encourage all of our employees to make decisions that benefit our entire company. At FrieslandCampina we own our own career and act accordingly. We trust you to make a difference in your job and influence the bigger picture. Working at FrieslandCampina means you are contributing to a better world.
The Ambient Innovation cluster consists of 6 people and plays an important role in a bigger picture, as we are R&D-responsible for a product group that provides nutrition to many of our consumers and/or helps them to enhance the taste of their hot beverages. Together with many disciplines, both inside and outside R&D, we aim to fulfil the needs of our consumers while living up to our purpose. In this internship, you can play a role in this!
JOB-ID: 42694 | Intern Product Development Ambient Innovation, Netherlands