Intern Pretreatment of Forage
Internship: Optimizing the utilization of forage biomass for dairy cattle using fungal pre-treatment
FrieslandCampina is continuously trying to improve sustainable and efficient farming with research and innovations. One of the topics FrieslandCampina R&D would like to further explore is pre-treatment of forage biomass to improve the nutritional quality for dairy cows. In this internship you will review literature and interpret data on different methods of pre-treatment of forage biomass. This work will enable FrieslandCampina to move forward in new directions of sustainable production of dairy products.
At FrieslandCampina we contribute to healthy diets by providing nutritional and sustainable products and we are world leaders in dairy sustainability. We have a unique team of experts working in sustainability.
Intern Pretreatment of Forage
What we ask
To be successful in this position, you are/have:
• A Bachelor's degree and/or current Master's study in an area related to the topic, such as animal nutrition or microbiology
• Experience in reviewing literature
• Knowledge on statistical analysis
• Interested in sustainability of dairy farming
• Excellent communication skills
• Current student with EU nationality or enrolled at a Dutch educational institute.
What we offer
We offer an interesting and challenging internship position, providing you the opportunity to develop yourself in your work field. You can count on sufficient professional supervision and a reasonable internship allowance.
Vacancy description
We aim to know what the possibilities are of treating low quality forage (e.g. crop straw) to converting it into valuable nutritional feed for dairy cows. To achieve this, you will be in close contact with FrieslandCampina's R&D expert team on "Farm, Milk & Sustainability" collecting and synthesizing literature, data, and parameters needed for calculations. The final product is a report with the explanation of results and a dataset with the main methods and its possibilities. With your work, you will contribute to our efforts to improve sustainability at our member dairy farms. Preferred start date between September and November 2022.
You will be responsible for:
• Conducting a literature review on existing knowledge on fungal pre-treatment of forage as main task
• Collaborating with the team in on-going tasks, which could include collecting data, processing, and performing statistical analysis
• Communicating your results to different stakeholders
• Designing a sharable database with findings
• Write an internal report with your findings and methods applied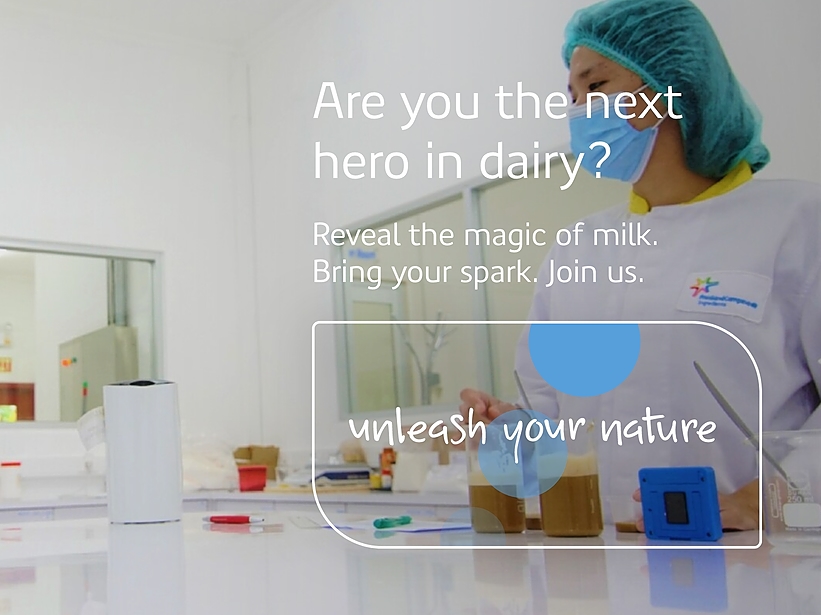 In the Farm, Milk & Sustainability team we are driving positive sustainable impact with our creativity, diversity, and expertise to enable FrieslandCampina to lead with sustainable dairy farming and win in the market with the most sustainable dairy products. By driving fact-based transformation with science, data, and knowledge, which are translated into innovative actions and tools at farm level and (farmer) business models.
If you have any questions regarding this internship position, please contact Marleen Visker via marleen.visker@frieslandcampina.com
We only process applications received via the website.

JOB-ID: 47610 | Intern Pretreatment of Forage, Netherlands