Intern Global Talent Management
Are you passionate about people development, and does the organization and coordination of a global high potential assessment process with more than 200 stakeholders sound like an exciting challenge for you? Then we would like you to join our Talent & Leadership Development team as a Global Talent Management Intern at the FrieslandCampina headquarters in Amersfoort for 6 months.
Intern Global Talent Management
What we ask
We are looking for a proactive and independent self-starter who brings the following skills and qualifications:
You are a (third/last-year) Bachelor or Master student, preferably in Human Resource Management, Organizational Psychology, Social Sciences, or a related field, and available as of June for a period of at least 6 months with a min. of 4 working days per week

You are fluent in English, with strong communication skills, both on paper and verbally

You have a can-do attitude and a proactive way of working, and you dare to try out new things and to challenge yourself

You are reliable, with a structured way of working and ideally some previous experience with organizing and coordinating events and/or processes

You enjoy working across country borders and are sensitive to cultural differences

You enjoy switching between many different tasks in a day and are able to prioritize and keep the overview

You are able to deal with change and uncertainty
What we offer
Experience in Global Talent Management

Interaction with and management of a wide range of different stakeholders

Experience in project and process management

Opportunities for developing communication and presentation skills

High involvement in the diverse day-to-day business

Your own set of responsibilities, and the opportunity to proactively shape your own role and your contribution to the team and the topics we are working on

Being part of a dynamic and diverse team in an international global organization
Vacancy description
As the Global Talent Management Intern, you will work together with the Global Talent Manager and the Global Talent Specialist, taking responsibility for the organization and coordination of our global assessment and selection process for senior leadership high potentials. You will ensure a smooth process through time management and progress tracking, as well as a good process experience for all stakeholders involved. You will also be the first point of contact for candidates, their managers and HR managers, and assessors. In addition, you will support in the delivery of the 2021 high potential training programs, as well as in the development of the 2022 high potential training programs together with our agency partners.
Next to the high potential processes, you will further support different internal initiatives, such as for instance our Diversity & Inclusion ambition, and be responsible for the creation and distribution of communication and information materials, as well as for being the first point of contact for employees, managers and HR. In addition, you will support updating our key Talent Management KPI reports, providing critical people insights to the business and working with the Horizon team to ensure our global people management system is as up to date and accurate as possible.
This internship will be a great learning opportunity for everyone who has the ambition to gain experience and start their career in a Global Talent Management role, with supervision and coaching from the Global Talent Manager and Specialist to stimulate and support your development.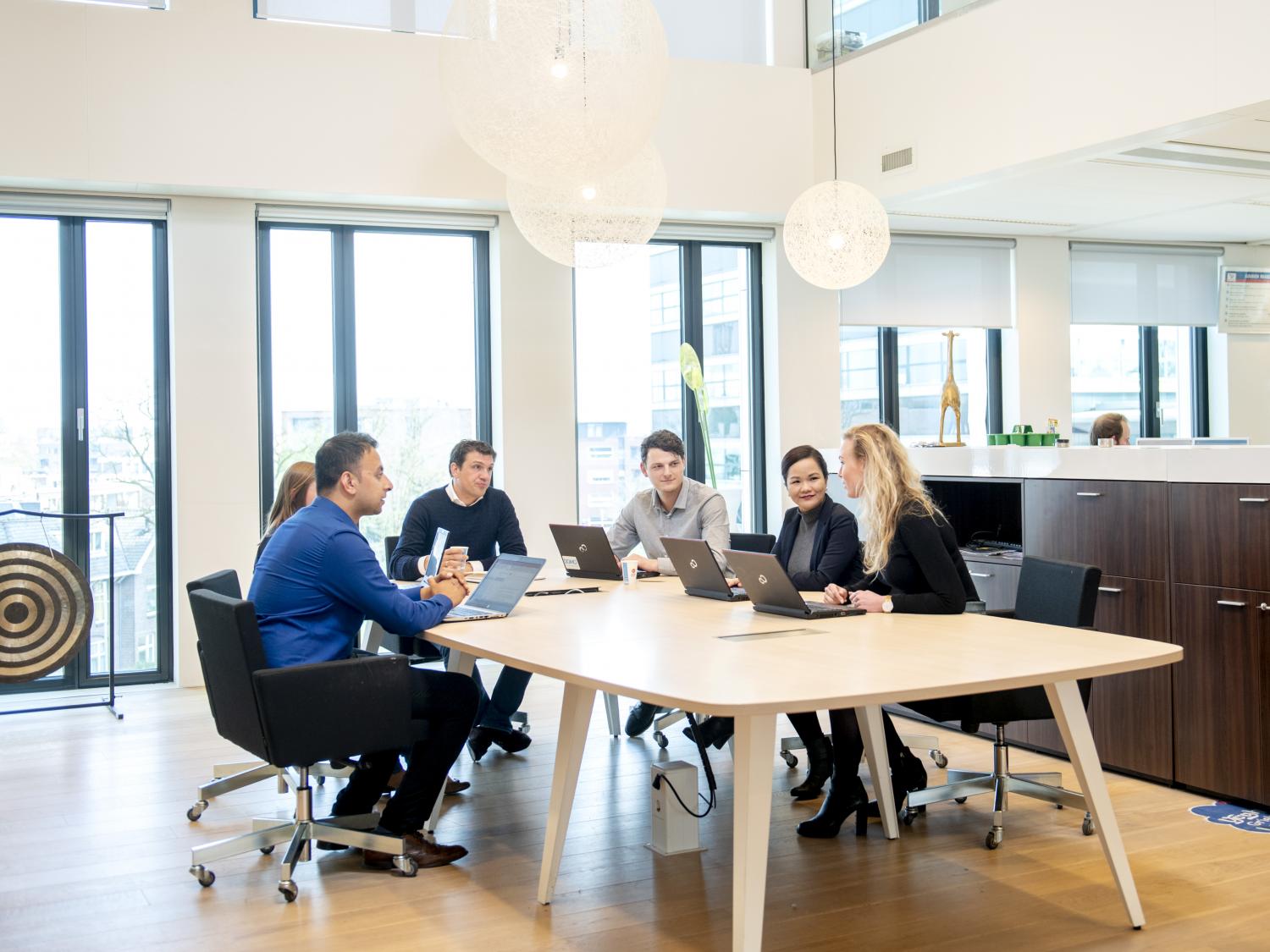 For thousands of people every day, we are more than just a dairy company. To our farmers, our employees, the communities we serve, the businesses we work with, and the people to whom we bring happiness, FrieslandCampina means something more. For them, it's not just about what we do, but who we are.
We value talented people from all backgrounds who want to contribute to something bigger than themselves. We encourage all of our employees to make decisions that benefit our entire company. At FrieslandCampina, we own our careers and act accordingly. We trust you to make a difference in your job and influence the bigger picture. Working at FrieslandCampina means you are contributing to a better world.
The Global Talent & Leadership Development team is one of the two Centers of Expertise (CoE) at FrieslandCampina. Within this CoE, we focus on Talent Acquisition & Executive Recruitment, Leadership Development, Global Learning & Development, Rewards, and Global Talent Management. As our intern, you will mostly be working on the Global Talent Management topics, but there is plenty of opportunity to explore other areas as well. In total we are a team of 13, and you will be working together mostly with Lesley and Svenja.
Within Global Talent Management, our ambition is to enable our employees worldwide to unlock their full potential, and to perform and grow in line with their strengths and motivation. In addition, we focus on identifying and supporting high potentials via a fast-track development journey. This way, we can ensure a strong talent and leadership pipeline worldwide.
JOB-ID: 42582 | Intern Global Talent Management, Netherlands