Intern Expert team Sensory & Consumer
Are you eager to contribute to providing our customers and consumers the optimal product experience? Are you interested in learning how to get sensory input from a trained panel which allows to translate the consumer voice? And above all, are you curious to experience yourself the great products that FrieslandCampina produces? Then this internship position might be something for you!
Intern Expert team Sensory & Consumer
What we ask
HBO level; preferably food related
Good communication skills
Dutch and English speaking and reading
Independent thinking ability
Affinity with sensory science (is a pre)
Experience in statistics and data analysis (is an advantage)
Knowledge about the sensory software program EyeQuestion (is an advantage)
Show flexibility and creativity
Available from February until July, 5 days a week
What we offer
We offer an interesting and challenging internship position, providing you the opportunity to develop yourself in the sensory work field. You can count on sufficient professional supervision and a reasonable internship allowance.
Vacancy description
You will independently work on a specific assignment that will improve the quality of our expertise panels. (planning, test setup, panel group discussion, panel training, reporting)
Furthermore you will:
Apply sensory methods for the sensory expert panel
Build on methods that focus on the involvement of the panel in packaging development
Work with EyeQuestion (create, run & analyze sensory tests)
Assist in bigger projects, e.g. sensory landscape, preference mapping
Prepare and run sensory tests for expert panels
Assist panel leaders with group discussions and training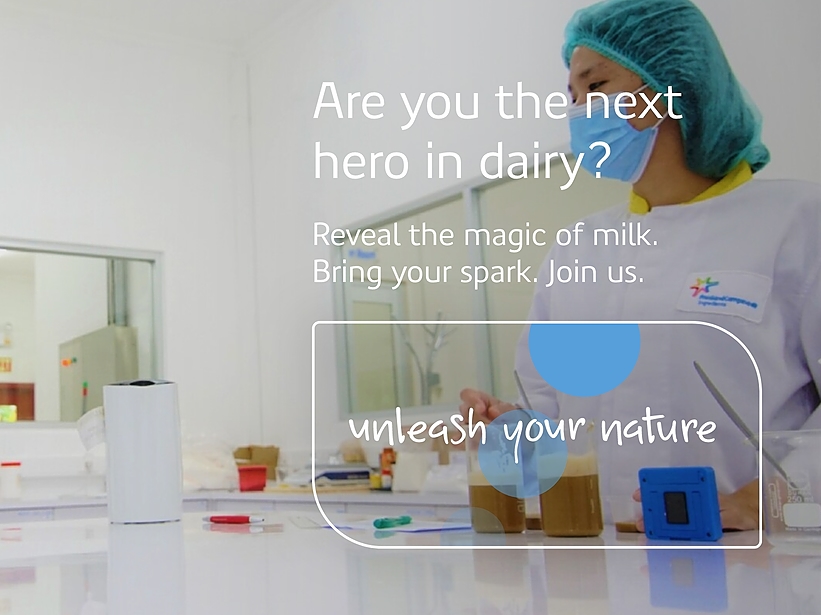 For thousands of people every day, we are more than just a dairy company. To our farmers, our employees, the communities we serve, the businesses we work with and the people to whom we bring happiness, FrieslandCampina means something more. For them it's not just about what we do, but who we are.
We value talented people from any background who want to contribute to something bigger than themselves. We encourage all of our employees to make decisions that benefit our entire company. At FrieslandCampina we own our own career and act accordingly. We trust you to make a difference in your job and influence the bigger picture. Working at FrieslandCampina means you are contributing to a better world.
The Global Sensory Development team leads and conducts valuable sensory and consumer research in a multi-disciplinary business environment, delivering excellent guidance to projects throughout the business. As part of this team you will support the development and improvement of new and existing products, as well as contribute to the constant improvement of our sensory and consumer best practices.
JOB-ID: 48176 | Intern Expert team Sensory & Consumer, Netherlands