HR Manager Wolvega
All 20,000 employees at FrieslandCampina share a single passion: getting more out of milk and aiming to help people move forward in life. FrieslandCampina provides people around the world with all the good things milk has to offer, with products that play an important role in people's nutrition and well-being. With over 30 brands we reach millions of people in more than 100 countries. FrieslandCampina is organized by business groups and operating companies with offices all around the world. The head office is in Amersfoort, the Netherlands. Together with its member dairy farmers, FrieslandCampina is the milk expert continually expanding its knowledge of the applications of milk. FrieslandCampina is transforming as a company to reach our 2020 goals. HR has developed a People Strategy to support on the way to achieve route2020, which focuses on Talent, Engagement and Change. This means the HR role is becoming more strategic and tactical.
We are looking for an experienced HR Manager for our packaging location in Wolvega In Wolvega (approx. 350 FTE) we slice, rasp and pack cheese for commercial use and distribute the packed cheese across Europe. The working environment can be characterized by a can-do mentality and a no-nonsense culture. Because of internal and external developments Wolvega is currently facing a serious change agenda. HR themes such as leadership, organization development and capability building are a big part of this change agenda.
What we ask
Bachelor/Master degree, preferably in HR or equivalent
At least 7 years of relevant working experience within a corporate environment, preferably in FMCG
Additional experience in production environment is favorable
Think outside the box
Use data to guide your work and innovation
Strong change management skills, focus on leadership and behavior
Inspiring personality with ambition and drive to grow within FrieslandCampina
Strong stakeholder management skills within a corporate and international environment
Result driven, entrepreneurial, team player, trusted partner
Native Dutch speaker
What we offer
Your salary is based on the weighting of your job, your experience and your training.
FrieslandCampina does not however only compensate its employees with monetary rewards. We also consider it important for our people to continue to grow. After all, your development is not only good for your career; our products also benefit from it.
That's why we invest in relevant training courses in your particular discipline.
The mutual exchange of knowledge between colleagues is also evident on the work floor. It is, after all, the most effective way to learn.
Vacancy description
Partner with our business leaders to help them build their organizations and coach management on how to lead their teams.
Support teams with (leadership) capability building
Be an integral part of the local leadership teams. It's important to understand every aspect of the business and be a thought leader on people and organizational topics
Act as a strategic and tactical business partner by advising, coaching and challenging line management
Create the people strategy that will support us in realizing our goals and ambitions
Translate development needs in high-leverage learning interventions
Be responsible for local employee relations
Be accountable for compliant and audit proof processes and procedures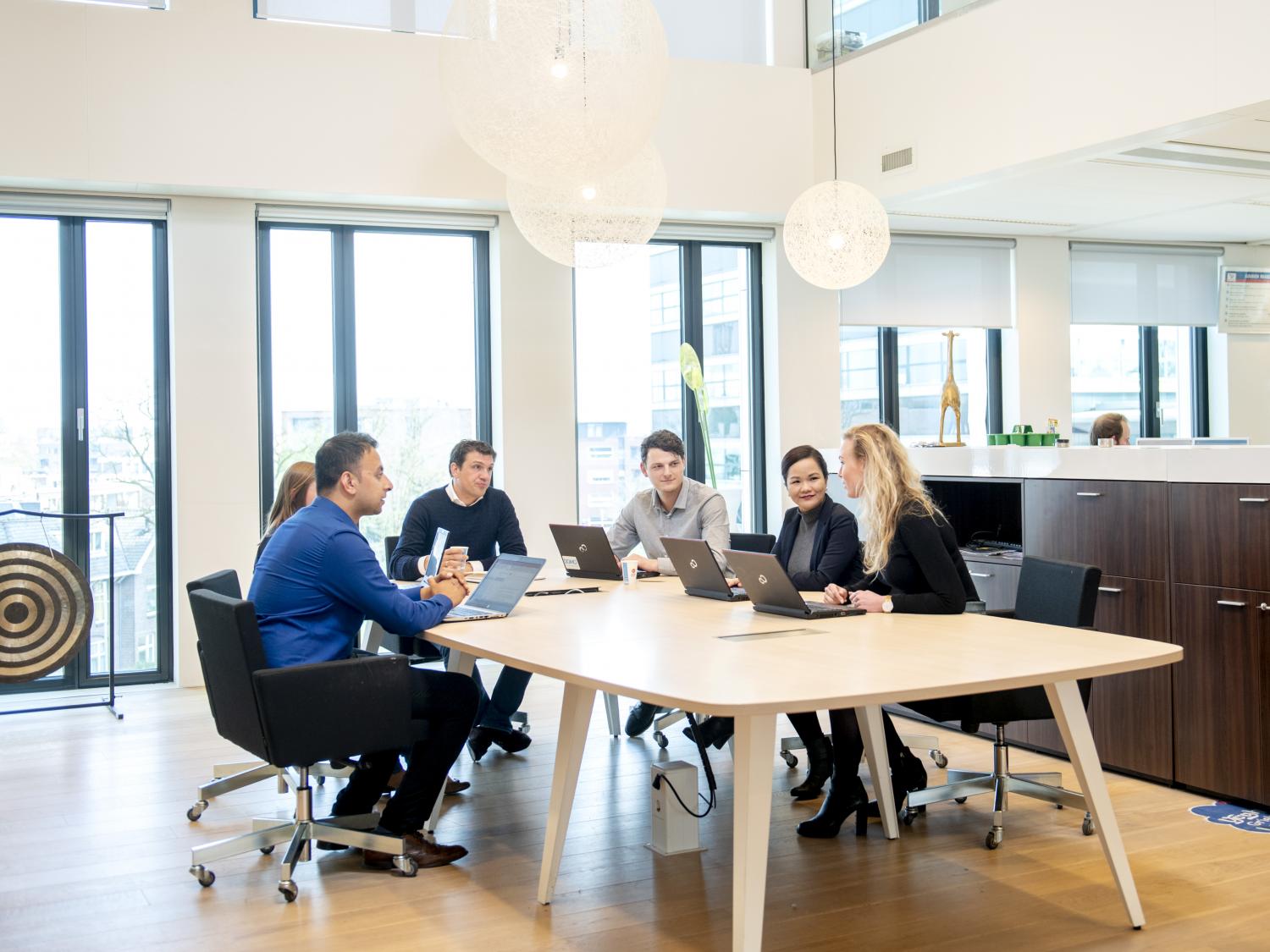 For thousands of people every day, we are more than just a dairy company. To our farmers, our employees, the communities we serve, the businesses we work with and the people to whom we bring happiness, FrieslandCampina means something more. For them it's not just about what we do, but who we are. We value talented people from any background who want to contribute to something bigger than themselves. We encourage all our employees to make decisions that benefit our entire company. At FrieslandCampina we own our own career and act accordingly. We trust you to make a difference in your job and influence the bigger picture. Working at FrieslandCampina means you are contributing to a better world.
JOB-ID: 43261 | HR Manager Wolvega, Netherlands