HR Manager Leeuwarden
For our Laboratory & Quality Services (LQS) in Leeuwarden we are looking for a senior HR professional. Mid 2019 LQS has started a continuous improvement program (WCOM) which resulted in a restructuring impacting their organisation effectiveness, leadership and engagement.
Key priority for the HR Business Partner is to facilitate the transformation of mindset & behavior:
WINWIN behaviour throughout the LQS organisation to drive to excellence. That means we look for people that are purpose driven and share our values. Who are commercially obsessed and want to move with speed and decisiveness. And people who display an owners mindset. Who act as if the company is theirs, focus on what's good for FrieslandCampina as a whole, drive impact and are mindful about the resources they spend.
An optimally equipped organisation with suitably qualified & engaged personnel.
An overall fit-for-purpose career planning for the total organization
Within FrieslandCampina, LQS serves as independent central laboratory for QC-analyses in raw materials, intermediate and finished products, packaging material, process water and waste water for the various FrieslandCampina Operating Units.
This essential position in the dairy chain of FrieslandCampina demands from LQS to deliver top quality services, i.e. reliable analytical results within the agreed turnaround time. The Leeuwarden facility is unique within FrieslandCampina and an integral part of the group regarding effective quality control across our manufacturing network, undertaking 1.7 million laboratory tests globally.
What we ask
Bachelor/Master degree, preferably in HR or equivalent
At least 7 years of relevant working experience in senior HR roles
Think outside the box
Use data to guide your work and innovation
Strong change management skills
Experienced in topics like change management, leadership and behavior, culture change and engagement
Inspiring personality with ambition and drive to grow within FrieslandCampina
Strong stakeholder management skills, ability to deal with a variety of stakeholders in a matrix organization
Result driven, entrepreneurial, team player, trusted partner
Strong connector with organizational sensitivity
Fluent in English and Dutch
What we offer
A challenging environment
A workplace where you can really make a difference and have impact by successfully realizing changes
Excellent terms of employment
Strong career opportunities
Being part of an ambitious Corporate HR team
Vacancy description
Partner with our business leaders to help them build their organisations and coach management on how to lead their teams, especially in times of change.
Be an integral part of the local leadership team. It's important to understand every aspect of the business and be a thought leader on people and organizational topics
Act as a strategic and tactical business partner by advising, coaching and challenging line management
Co-create the people strategy that will support us in realizing our goals and ambitions
Translate development needs in high-leverage learning interventions
Manage local employee relations
Be accountable for compliant and audit proof processes and procedures
Support HR projects on site Leeuwarden level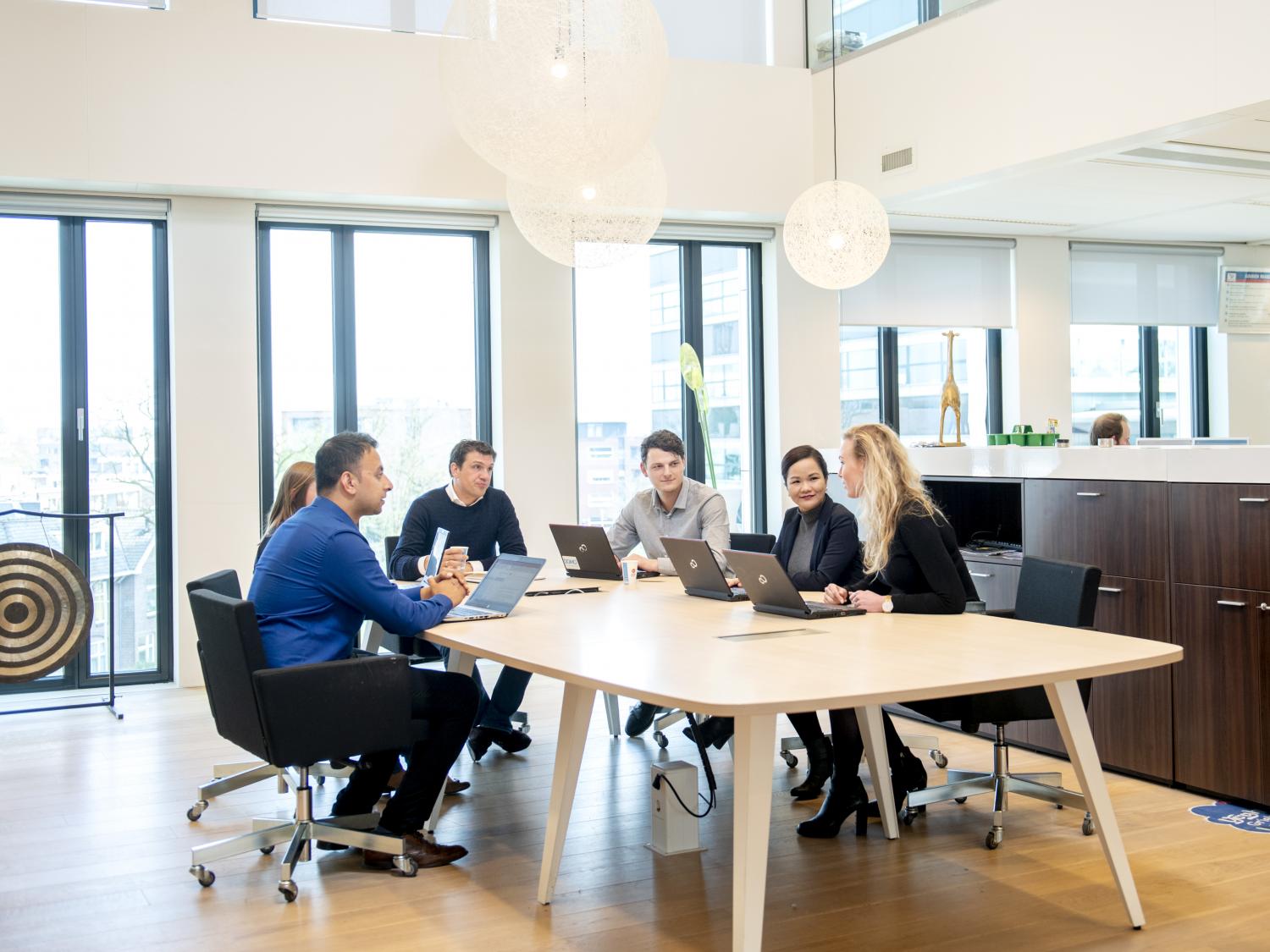 For thousands of people every day, we are more than just a dairy company. To our farmers, our employees, the communities we serve, the businesses we work with and the people to whom we bring happiness, FrieslandCampina means something more. For them it's not just about what we do, but who we are.
We value talented people from any background who want to contribute to something bigger than themselves. We encourage all of our employees to make decisions that benefit our entire company. At FrieslandCampina we own our own career and act accordingly. We trust you to make a difference in your job and influence the bigger picture. Working at FrieslandCampina means you are contributing to a better world.
You will operate as the HR Business Partner for LQS and be part of the managment team. You are also part of the Corporate HR team, consisting of 12 HR Managers/ Business Partners servicing all Corporate departments. In this role you will hierarchically report into the Director HR Corporate.
JOB-ID: 41536 | HR Manager Leeuwarden, Netherlands