HR Internship - Procurement
Have you ever wanted to take a glimpse into the future? Are you curious to see how a future career within HR could look like? Do you like to work in a dynamic Global FMCG company and understand how HR can make a difference? Do you enjoy collaborating with a diverse group of individuals and different cultures? If these questions pique your interest then you might just be the person we are looking for!
HR Internship - Procurement
What we ask
To be successful in this internship, you are/have:
Currently studying your 3rd or 4th year of HBO Human Resource Management OR Bachelor of Science (Bsc.) or in: international business management, human resource management, work and organizational psychology
Strong communicator both verbally and in written, a hands-on attitude and proactive mindset and an eye for detail
integrity, you are able to work with sensitive information
Fluent in English
Currently enrolled at a Dutch educational institute
Available to start as of mid of September 2022 for a minimum of 5 months
What we offer
We offer an interesting and challenging internship position, providing you the opportunity to develop yourself in your work field. You can count on sufficient professional supervision.
Vacancy description
During the course of this internship, you will be working on several projects. E.g.:
Support our Campus Manager with organizing learning activities for our employees. You will be working on e.g. planning & communication, follow-up and evaluate of learning activities.
Improve internal communication by e.g. redesigning internal Sharepoint page and looking into other ways to engage our employees.
Team Development PlanIn beginning of 2022, we launced the team development plan aiming to improve team connectivity and development. You will be responsible for follow-up with managers and help them with running their team development plan. Option to co-facilitate teamsessions.
During your internship, we also highly appreciate your own ideas for improvement/projects to pick up. And next to these projects, there will be around 20% of your time available (assuming that you will be available fulltime) for your own project/topic you would like to get experience on.
If you have any questions regarding this internship position, please contact Jantiene.Littel@FrieslandCampina.com.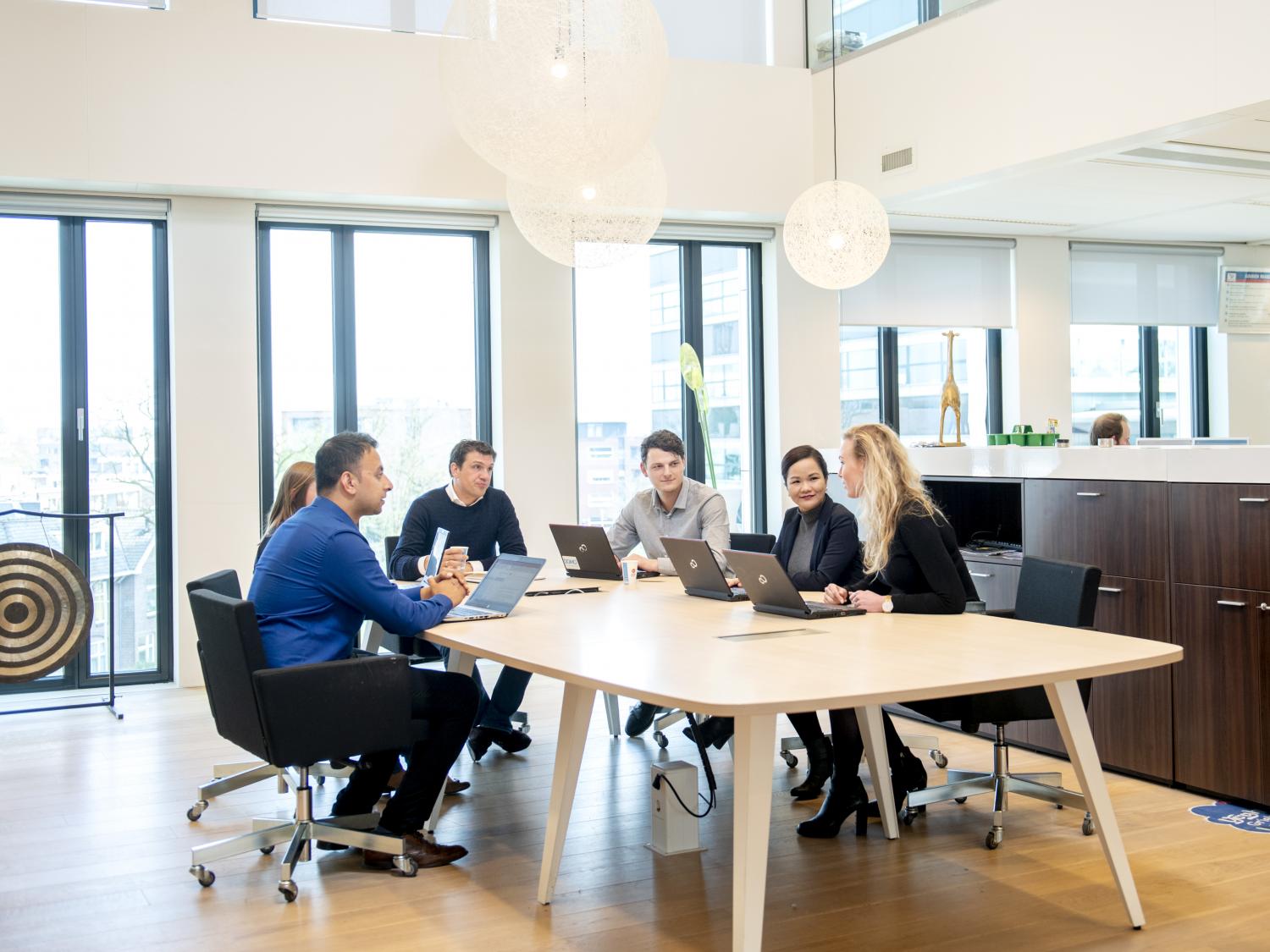 For thousands of people every day, we are more than just a dairy company. To our farmers, our employees, the communities we serve, the businesses we work with and the people to whom we bring happiness, FrieslandCampina means something more. For them it's not just about what we do, but who we are.You will be a part of the HR team for the discipline Global Procurement at the HQ in Amersfoort. Here, you will work alongside two dedicated HR Business Partners that will guide and aid your growth during your internship period.
JOB-ID: 47130 | HR Internship - Procurement, Netherlands