HR Business Partner
The HR Business Partners prime purpose is to support line management to be effective and impactful managers and leaders. You will also coach line managers to create a high-performance environment. Besides this, you will translate business needs into talent, engagement and change HR interventions for inclusion in the country / function HR strategy and plan.
What we ask
Degree or Masters qualified
Fluent in English
More than 9 years in relevant FMCG HR position with demonstrated record of achievement 3
Good understanding of the HR environment and local HR practices
Industrial relations and labour law (depending on context)
Excellent interpersonal and communication skills – act as a trusted advisor
Highly developed analytical and problem-solving skills
Project management capability (including tooling)
Able to initiate and maintain an internal and external network
Change management
Business acumen
Understands the fundamentals of healthy and effective teams
Can coach colleagues in at least at least three HR disciplines; a confident practitioner in at least two other HR disciplines
What we offer
Your salary is based on the weighting of your job, your experience and your training.
FrieslandCampina does not however only compensate its employees with monetary rewards. We also consider it important for our people to continue to grow. After all, your development is not only good for your career; our products also benefit from it.
That's why we invest in relevant training courses in your particular discipline.
The mutual exchange of knowledge between colleagues is also evident on the work floor. It is, after all, the most effective way to learn.
Vacancy description
Purpose & Pride:
Build an engaging culture that underpins our growth
Support line management in creating high-performance teams by bringing right people on right place
Embed the WIN WIN Mindset & Behaviour in your population through display and coaching of leadership behaviours, communications, interventions and training
Extract key insights from Over2You and pulse surveys, and develop and deploy action plans at management team level

Capability to Win:
Support the departments to achieve its goals by resourcing, assessing and coaching against the highest capability standards as defined by the HRD and global functions
Perform in depth gap/risk analysis, define and implement actions
Lean in to global programmes and deploy, and supplement locally for local needs

Organised for Success:
Work closely with the line manager(s) to ensure that the total organisation is suitably organised, and operating within financial guidelines and benchmarks
Drive organisational effectiveness: rightsizing, delayering, spans of control, FTE management – against the standards as defined by the HRD
Act as the change leader or enabler with respect to local change & transformation programmes & projects
Enable change of projects and programmes, ensuring 'on time, in full' delivery of performance outcomes

Performance through People Talent – Execution of aligned strategic talent priorities:
Work with senior line managers to build succession plans that recruit, grow and develop talent
Lead the deployment of the performance management process and ensure the discipline that underpins a performance culture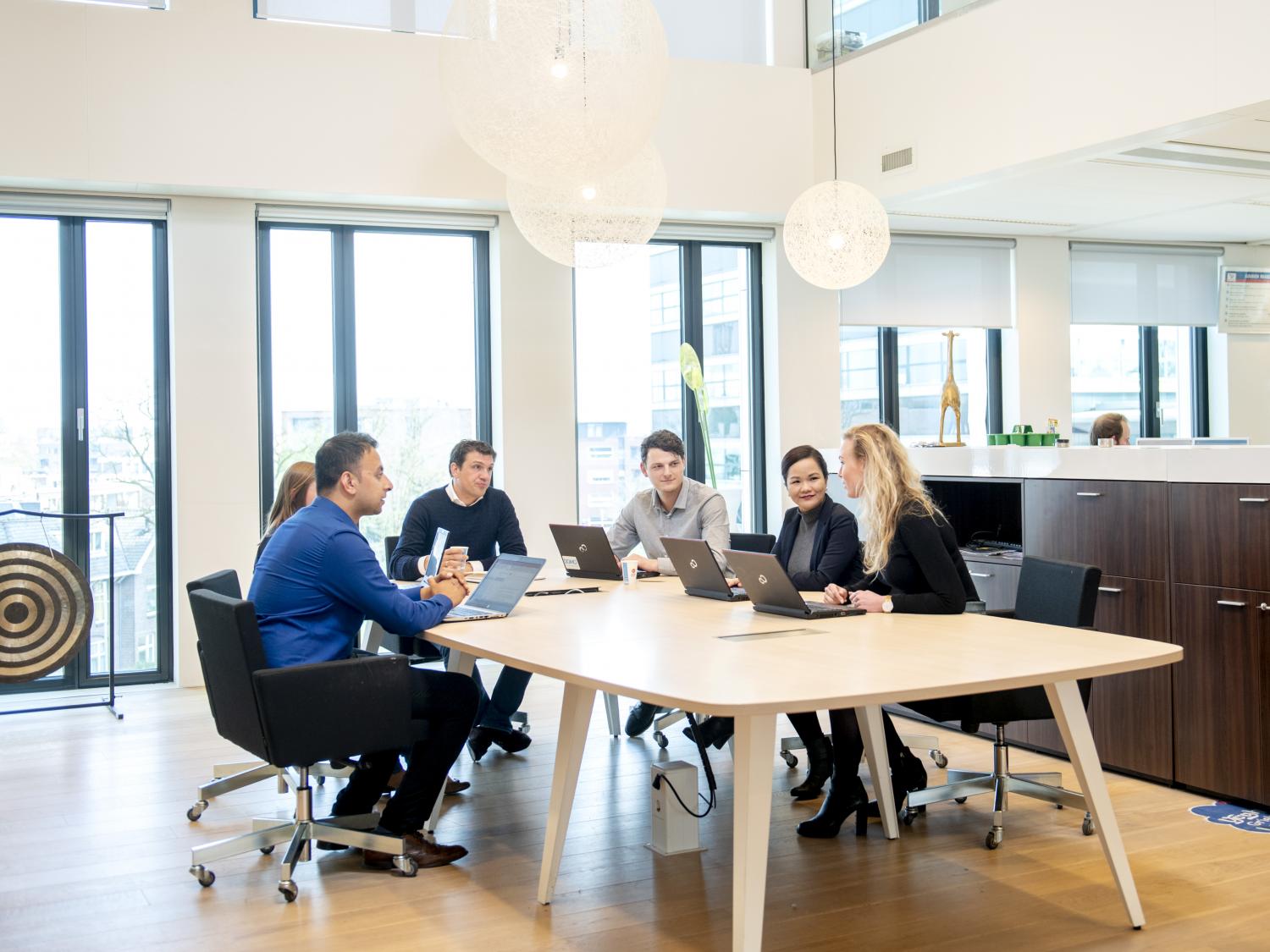 For thousands of people every day, we are more than just a dairy company. To our farmers, our employees, the communities we serve, the businesses we work with and the people to whom we bring happiness, FrieslandCampina means something more. For them it's not just about what we do, but who we are.
We value talented people from any background who want to contribute to something bigger than themselves. We encourage all of our employees to make decisions that benefit our entire company. At FrieslandCampina we own our own career and act accordingly. We trust you to make a difference in your job and influence the bigger picture. Working at FrieslandCampina means you are contributing to a better world.
You are part of the Ingredients and SC Ingredients HR team and provide support to the various SC Leadership Positions responsible for QA, Performance Excellence, Plan & Deliver and IPTEC (CAPEX management)
JOB-ID: 41978 | HR Business Partner, Netherlands