HR Administration& Compensation Team Leader (SSC)
Are you passionate about HR Admin, Payroll and Reward processes of own assigned area in line with corporate guidelines, internal procedures and departmental goals in order to realize accurate administrative processes and timely HR information meeting? How about using your creativity to optimize processes to improve the quality of services and have an impact to our daily life? Let's spread the brand of Pöttyös together! Our HR Team would love to welcome you as the new ambassador of FrieslandCampina Service Centre EMEA.
HR Administration& Compensation Team Leader (SSC)
What we ask
University or college degree in Economics or Human Resources
At least 4-6 years of relevant experience in payroll and reward processes preferably at a Shared Service or FMCG enviromnet.
Leadership experience is a significant advantage.
Proven experience with Nexon is a significant advantage
In depth knowledge of Excel and other MS Office programs
Strong process knowledge for own function
Knowledge of HR ERP systems (eg. SAP, Nexon)
Attention to details
Interpersonal skills and excellent stakeholder management
Professional written and verbal communication
Ability to work precisely and independently
Ability to make decisions on own level
Analytical skills
Ability to balance operational and strategic tasks
Organizational and co-ordination skills: Ability to plan, organize and schedule duties to meet payroll processing deadlines. Ability to process a high volume of detailed work in a short time frame.
Ability to be productive and accurate in a high-stress environment and meet stringent production deadlines
Result driven
Service minded
Project management skills
Continuous improvement mindset
Change management skills
Can do attitude
Computer literacy
Excellent language proficiency English
Dutch or any additional European language skill is an advantage
People management skills
Ability to influence and inspire
Talent development skills
Strategic thinking
What we offer
Opportunity to bring in your ideas and to develop further
Challenging tasks with real added value
Cheerful environment with colleagues from different cultures
Vacancy description
1. Organize, manage and optimize team on HR Admin processes; ensure that operational KPIs, productivity and CI targets are met on team level and for respective area
Management and completion of a range of day-to-day HR Admin processes in line with corporate policies, guidelines and SLAs with external and internal parties:
Managing operational Payroll and Reward tasks such as
- creating employee contract and contract modifications in line with both internal process and legal requirements;
- managing Occupational Health Check activities properly
- providing first-touch contact for employees : managing FCSC Ask HR mailbox, and forwarding request to the relevant HR Specialist / Business Partner; creating training materials for employees and managers
o HR database management:
- ensuring Employee folders are created (soft and hard copy) and necessary documents are collected and stored properly;
- ensuring new hire personal data is entered correctly in Horizon, and into the payroll system (Nexon).
- ensuring employee data is correct
o Implement and continuously improve the Entrance, Internal move and Exit process,
- make sure that Entrance, Internal Move and Exit process meet all legal legislation and runs smoothly in order to ensure efficient on-boarding of new joiners and exit for leavers;
- ensuring Joining Questionnaire with all necessary and accurate data for the entrance process is sent to the Payroll team on time;
- providing appropriate documentation and inputs on time to the payroll team in case of separation and internal move;
- implement processes to meet entrance and exit related legal requirement;
o Payroll process management:
- Payroll closure: ensuring that all necessary documents are collected on time in full, and forwarded properly to the Payroll team;
- ensuring that appropriate control points are established in the payroll process;
- keep daily contact with the payroll team;
- timesheet database management; (maintain and update electronical attendance system)
- processing Cafeteria and all benefit related administration and procedure
- STIP and merit calculation and processing
- supporting assignments related HR administration task;
Coordinates activities and prioritises tasks to reach best results with clear KPI's/OPI's to monitor performance.
Proactively notify management where early warning signs of potential issues on payroll or admin side
Implementation of policies and guidelines regarding HR Admin process. Ensure that process documentations are always up-to-date.
Monitoring of process performance and workload on a daily basis to identify actions and solutions
Maintaining up to date process documentation in accordance with local legislation and company policies, ensure all processes are documented and reviewed on a constant base
Ensuring of execution of tasks in line with the internal control framework.
Identifies shortcomings in current methods, systems and procedures. Analyses, proposes and (where possible) implements alternatives
Coordination of escalation resolution.
Manage the relationship with payroll service providers to ensure timely and quality completion of monthly payroll.
Cooperates transcends own functional discipline, has multiple interfaces which requires extended communication.
Supports the wider HR Team as an internal advisor on Payroll, Reward and HR Admin related questions.
2. People management:
Lead, coach, develop and appraise employees within the team.
Implement a robust back up and knowledge retention plan.
Ensuring adequate people management for team members – having continuous dialogues and 1:1s with team members and register outcomes and feedback in relevant systems, supporting talent development, maintaining high engagement in the team and keeping team attrition low
3. Projects and process optimization:
Responsible for driving continuous improvement in his/her team and meeting the CI target in his/her area and/or contributing tower level CI target. Provide support on key Projects.
Acting as change leader to identify and implement changes in the HR Admin processes.
Identify bottle necks in (work) processes, provide proposals on improvement opportunities, ensure implementation after approval and track progress.
Contribute to standardisation initiatives. Supporting departmental projects/CI initiatives / transitions.
Provide insights at request or at own initiative regarding quantitative and qualitative developments by means of periodical and ad hoc reports and/or analyses, based on reporting principles.
4. Management information and strategy input:
Contribute to the development of the department plan based on own expertise and activities of own team.
Exchange knowledge/information regarding own HR and payroll knowledge with internal and external parties, within legislation and policies and procedures of own functional discipline.
Contribute to the development of policies for the assigned process within the HR department.
Ensure periodic reporting of KPIs are produced, according to defined formats and procedures. Safeguard accurate and timely reports towards key stakeholders on key performance indicators.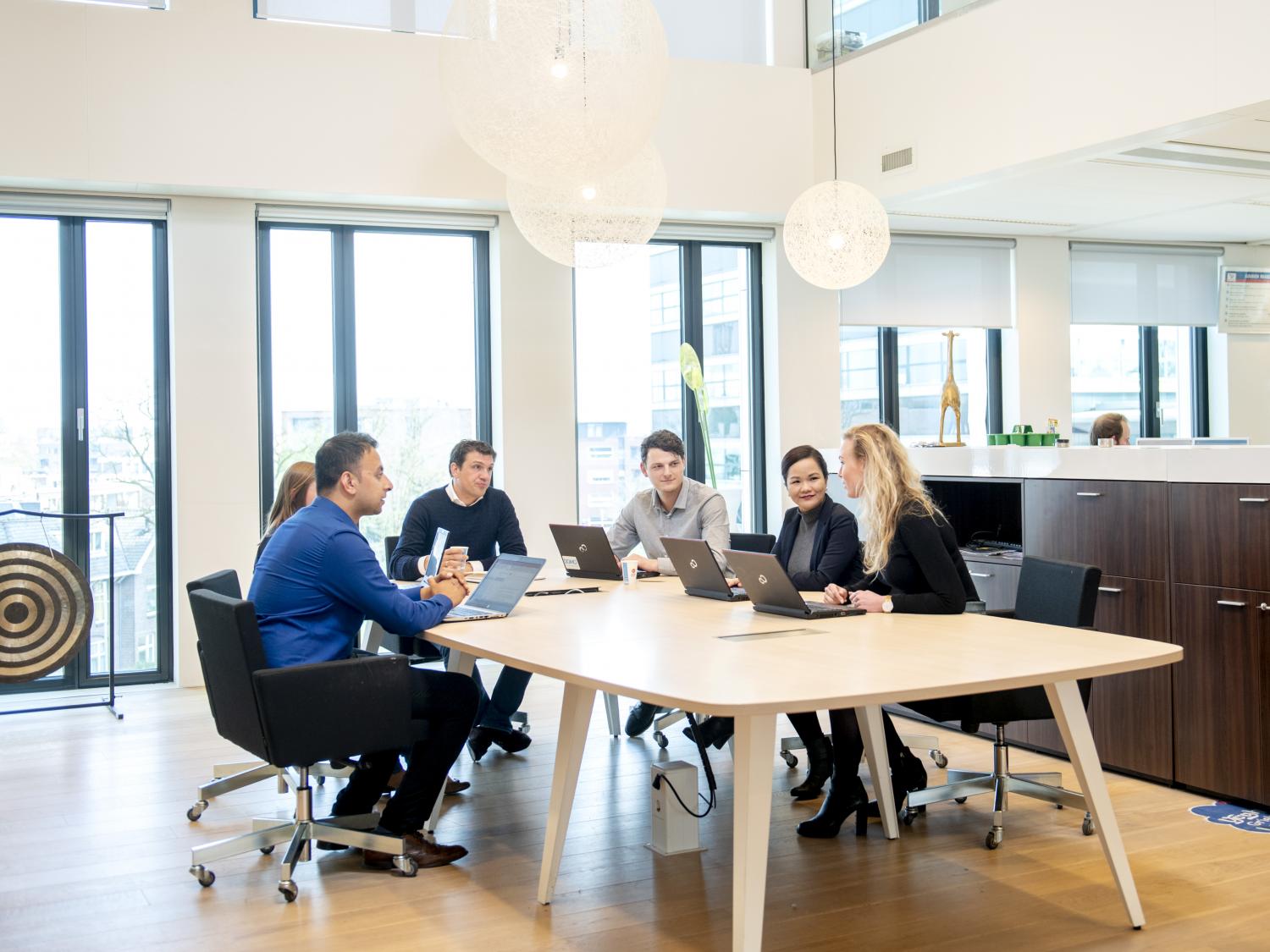 JOB-ID: 41757 | HR Administration& Compensation Team Leader (SSC), Hungary