Financial Controlling Analyst
FC Trading is a newly established and critical unit for RFC. FC Trading bridges the responsibility of the company to sell all milk produced by our member farmers. Coming closer to our Cooperative core is almost impossible. We take pride in beating the commodity markets we play in and at the same time reducing risk with a recent installed, best-practice price risk-management program. We drive good valorization decisions to assure a good living for our members.
For FC Trading we are searching for a Financial Controlling Analyst to strengthen the BG Reporting team. In this role you are responsible for the BG financial controlling process and continuously drive financial process & system improvements.
Financial Controlling Analyst
What we ask
Master's degree in Finance / Economics or related fields
Minimum 2 years of relevant work experience
Systems knowledge: experience with SAP and Oracle HFM
Proficient knowledge of MS Excel and Powerpoint required
Fluent in English
Highly analytical
Experience with complex reporting issues and budget processes
Business sense, result driven, both detail-oriented and helicopter view
Enthusiastic, pro-active, curious, flexible, can do attitude
Team-focused, feeling accountable, hands-on.
What we offer
Your salary is based on the weighting of your job, your experience and your training.
FrieslandCampina does not however only compensate its employees with monetary rewards. We also consider it important for our people to continue to grow. After all, your development is not only good for your career; our products also benefit from it.
That is why we invest in relevant training courses in your particular discipline. The mutual exchange of knowledge between colleagues is also evident on the work floor. It is, after all, the most effective way to learn.
Vacancy description
Driving the month end closing process
Overhead cost controlling
Creating and maintaining dashboards and business reports
Support the BG Reporting manager in preparing the monthly business reviews
Maintaining and providing external market information
Coordinating and executing internal controls
Coordinate internal audits
Business partner for finance community in complex accounting & controlling issues
Structuring financial processes
Drive process improvements and harmonization
Aligning with shared service centers and business group
Participation in FC Trading and corporate projects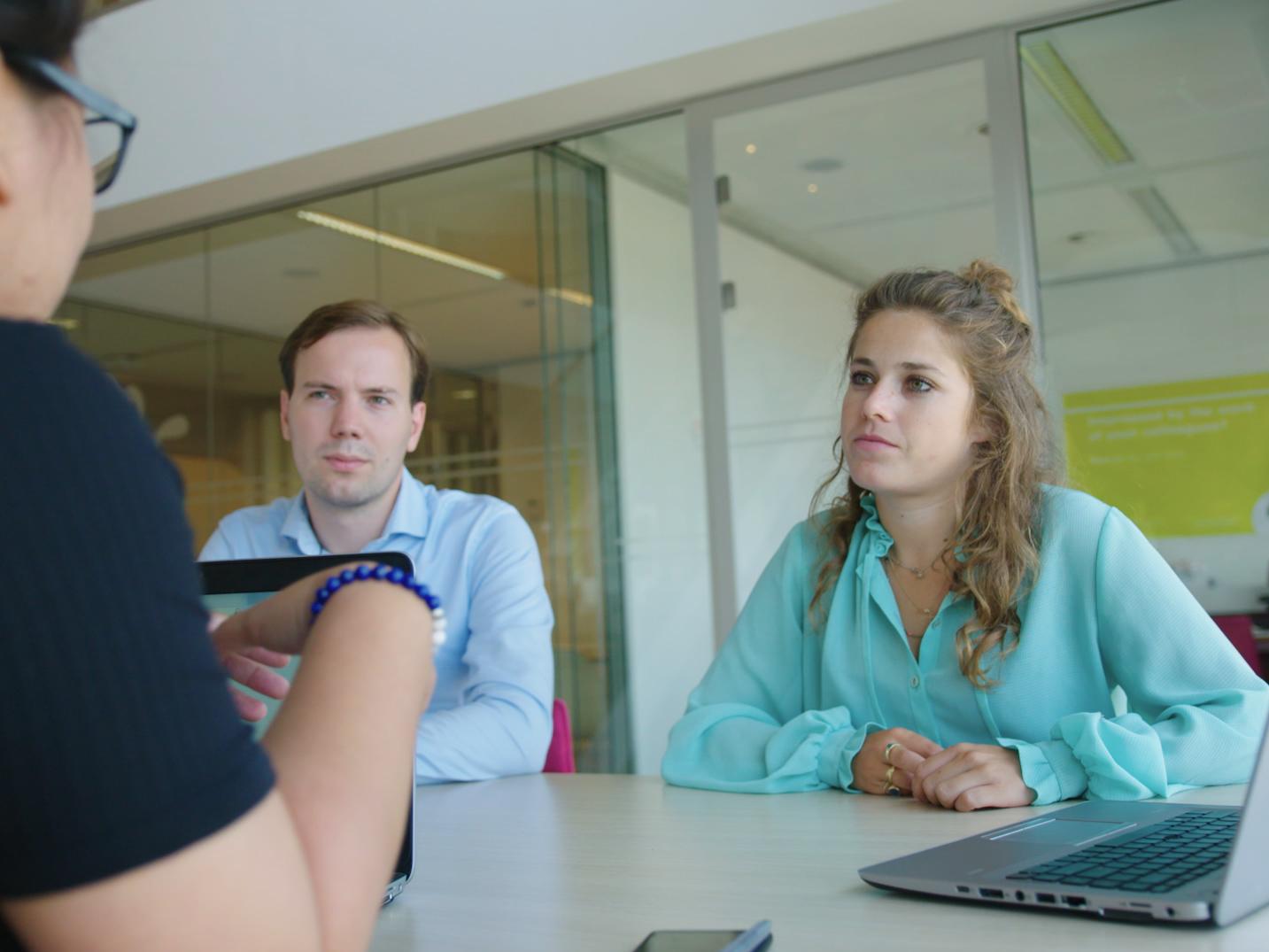 For thousands of people every day, we are more than just a dairy company. To our farmers, our employees, the communities we serve, the businesses we work with and the people to whom we bring happiness, FrieslandCampina means something more. For them it's not just about what we do, but who we are.
We value talented people from any background who want to contribute to something bigger than themselves. We encourage all of our employees to make decisions that benefit our entire company. At FrieslandCampina we own our own career and act accordingly. We trust you to make a difference in your job and influence the bigger picture. Working at FrieslandCampina means you are contributing to a better world.
The Financial Controlling Analyst is positioned in the FC Trading Reporting team, reporting to the manager Controlling Planning & Reporting. The Financial Controlling Analyst works also close with the FSSC, corporate departments and other Trading functions like Commerce, WCCM, Strategic Pricing & Market Intelligence.
JOB-ID: 43992 | Financial Controlling Analyst, Netherlands