Chemistry Cluster Lead
Within FrieslandCampina, LQS serves as independent central laboratory for QC-analyses in raw materials, intermediate and finished products, packaging material for the FrieslandCampina Opco's. As a Cluster Leader Chemistry, you will be part of the Department Business Support. Business Supports operates in an international environment and supports more than 50 production locations worldwide with QC related expertise in microbiology, sensory, chemical and process analytic technology. The Chemistry cluster within Business Support is a growing team that plays an essential role in the FrieslandCampina strategy of Global QC method standardization and ensuring development and implementation of new analytical methods and techniques to support and enable our competitive portfolio of innovative products, always seeking for the most reliable and robust but efficient option available.
What we ask
• Strong can do mentality, with a positive mindset that sets personal goals fitting the global strategy and aims for achievement together with the team. Solution seeker type
• Inspiring manager that can grow and built on an extremely motivated and engaged hard working team and that does not fear a challenging and changing working environment, mostly remote
• More than 5 years experiences in a managing function (pharmaceutical, chemical, dairy or food), applying & implementing (new) analytical techniques
• Outstanding communication and project management skills with stakeholders at different levels in the organization, acting as an ambassador for the team and the projects the team is working on.
• Msc or PhD degree in Analytical Chemistry
• Strong expertise in analytical chemistry techniques for dairy foods, IFT and related products is a plus
• Demonstrable knowledge of Laboratory Quality Systems and international method validation programs (e.g. ISO17025) is a plus
• Excellent English skills, Dutch is a plus but not required.

What we offer
• Your salary is based on the weighting of your job, your experience and your training.
• FrieslandCampina offers not only a competitive salary but also training and education on the job because it's important for our people to continue to grow. After all, your development is not only good for your career; our products also benefit from it.
• The mutual exchange of knowledge between colleagues is also evident on the work floor. It is, after all, the most effective way to learn.

Vacancy description
As the Chemistry Cluster Leader, you will lead a team of 7 chemistry specialists and analysts, working on the development and implementation of new analytical methods, ensure the technical advisory role on nutrient and contaminant QC testing and strengthen the continuous capability building and QC support to the FrieslandCampina QC community globally. Your main tasks will be:
• Coaching, leading and inspiring your team on a day to day basis by your ability to enforce individual initiative in balance with clear decision taking and in respect to the workload and business priorities
• Establishing and Maintaining a clear and transparent dashboard of projects and resources
• Ensuring up to date processes with the right fit to the organization which make the team working lean but not limiting self-empowerment
• Be the linking pin for QC chemistry methods between, R&D, factories and our company own laboratory ensuring projects running on track, knowledge is up to date by scouting for opportunities within the chemistry expert area
• Guarantee your teams support to FrieslandCampina' s global QC laboratories and/or factories regarding test methods for both technical as quality related aspects (advisory, trouble shooting, trainings).
• Enforce our QC testing harmonization, standardization and auditing global program as well as the development of international standards (IDF, ISO, AOAC)
• Regular travelling in the Netherlands and occasional travels abroad will be part of the job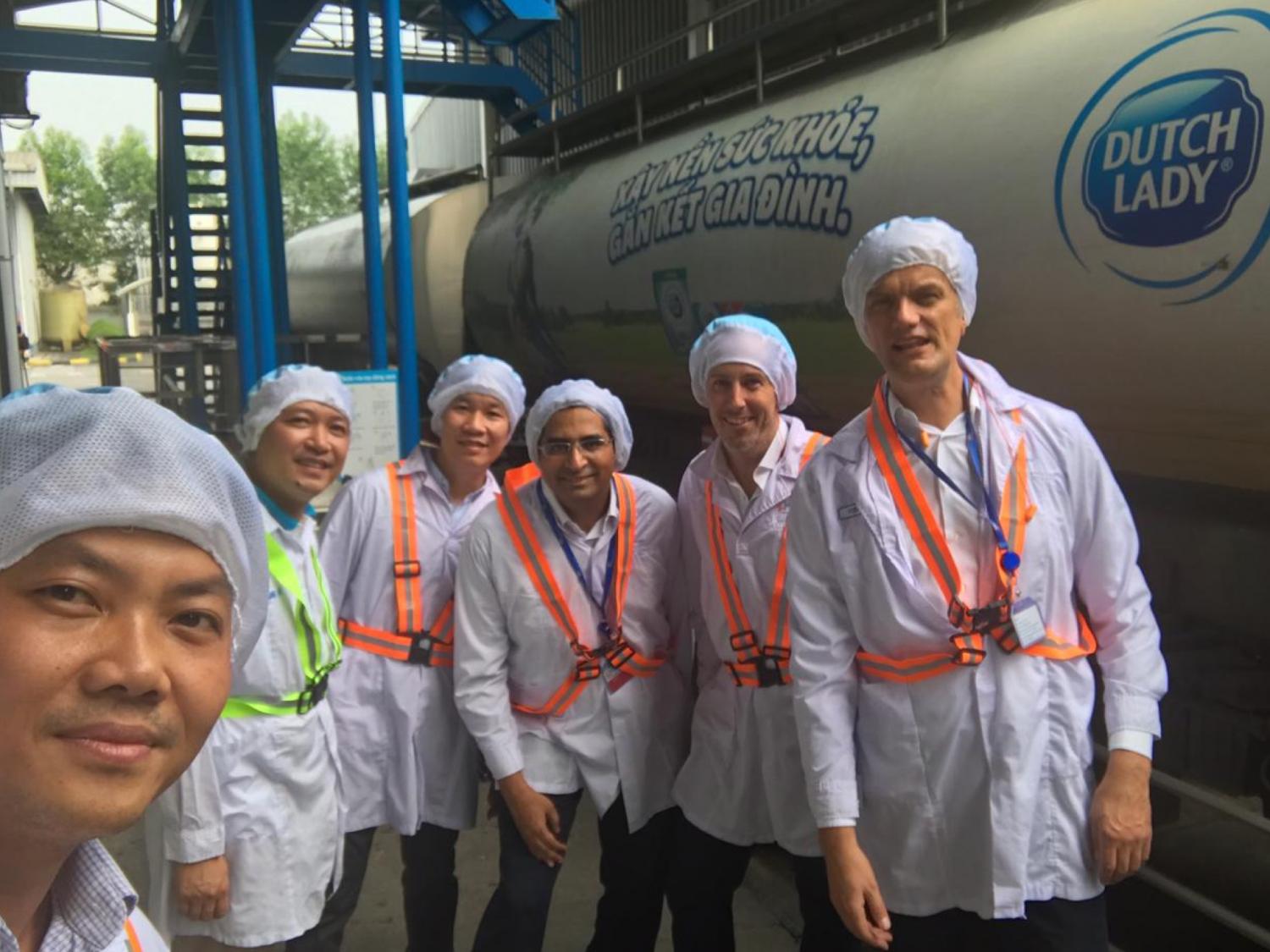 For thousands of people every day, we are more than just a dairy company. To our farmers, our employees, the communities we serve, the businesses we work with and the people to whom we bring happiness, FrieslandCampina means something more. For them it's not just about what we do, but who we are. We value talented people from any background who want to contribute to something bigger than themselves. We encourage all of our employees to make decisions that benefit our entire company. At FrieslandCampina we own our own career and act accordingly. We trust you to make a difference in your job and influence the bigger picture. Working at FrieslandCampina means you are contributing to a better world.
Unique company culture of Dutch heritage and international presence
We offer great work life balance, and competitive salary & benefits package so you can enjoy it
Workweek of 38 hours, competitive pension scheme, holiday allowance of 8%, end year allowance 3%, bonus scheme, flexible working hours and the ability to work from home.
Diverse training and mentoring programs to help you grow on your own professional journey
Exceptional support of cross disciplinary movement within the company to broaden your knowledge and growth paths
A friendly and informal working environment, yet professional team members as sparring partners
Autonomy and trust to create longer term impact that helps bring better nutrition to the world.
JOB-ID: 48484 | Chemistry Cluster Lead, Netherlands