Chemisch Analist
In Meppel zoeken we een Chemisch Analist voor ons lab! Ben je resultaat- en verbeteringsgericht? Heb je een proactieve werkhouding en voer je jouw werk nauwkeurig uit? Solliciteer dan nu!
What we ask
Een afgeronde MBO niveau 4 opleiding richting chemie of een andere relevante studierichting;
Kennis van SAP is een pré;
Kennis van instrumentele analyses zoals GC, Dumas is een pré;
Minimaal 2 jaar ervaring in een vergelijkbare functie;
Hanteert hoge normen op het gebied van kwaliteit, hygiëne, veiligheid, netheid en discipline
What we offer
Jouw salaris is gebaseerd op de zwaarte van je baan en je ervaring;
FrieslandCampina biedt niet alleen een competitief salaris, maar ook trainingen en programma's;
We vinden het belangrijk dat onze mensen zich constant blijven ontwikkelen;
Wij zijn ervan overtuigd dat dit je gaat helpen om meer impact in je baan en in onze organisatie te maken.
Vacancy description
Als analist ben je verantwoordelijk voor:
Verrichten van chemisch/fysisch onderzoek op grondstoffen, tussen- en eindproducten conform de geldende voorschriften;

Bewaken van de analysecondities, zo nodig ondernemen van actie;

Registreren van analyseresultaten en rapporteren van afwijkingen;

Het registreren, beoordelen en uitvoeren van controlemonsters en ringonderzoeken;

Uitvoeren van validaties en onwikkeling/verbetering van analysemethodes.

Informeren van interne belanghebbenden over de uitkomsten;

Rapporteren van analyseresultaten in diverse systemen;

Zorgen voor adequate informatieoverdracht aan collega's;

Assisteren bij het inwerken van nieuwe medewerkers en stagiaires;

Opstellen en evalueren van analysevoorschriften;

Identificeren, melden en registeren van afwijkingen;

Aanleveren van verbetervoorstellen om afwijkingen te voorkomen of tot een minimum te beperken.

Schoonmaken van materialen en omgeving;

Onderhouden en kalibreren van laboratoriumapparatuur volgens voorschriften;

Lokaliseren en oplossen van storingen aan laboratoriumapparatuur;

Bijhouden van de voorraden

Naleven van veiligheids- en hygiënevoorschriften;

Signaleren en melden van onveilige en onhygiënische situaties aan leidinggevende;

Deelnemen aan werkoverleg en (continu) verbeterteams.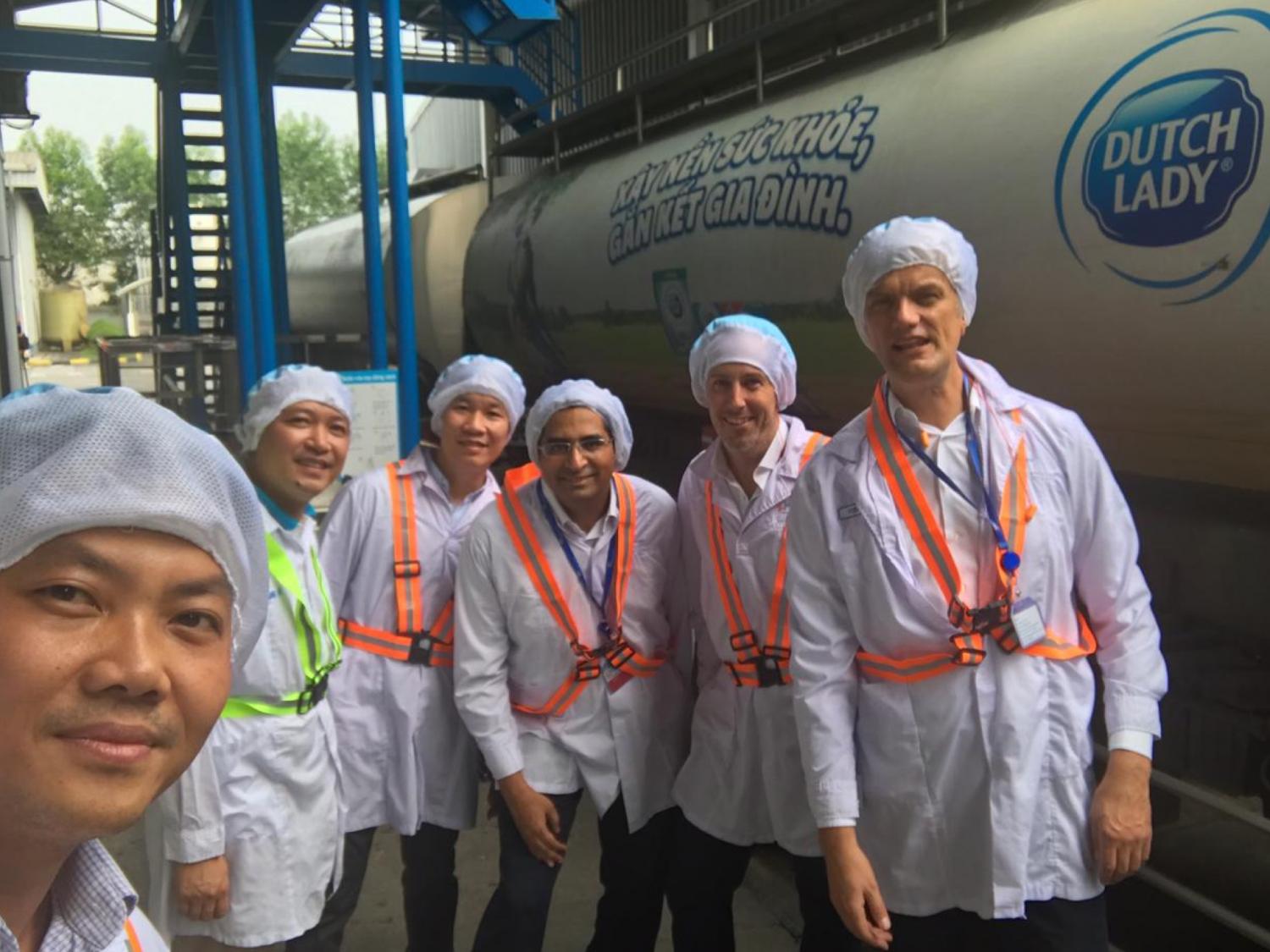 FrieslandCampina is meer dan melk en we zijn meer dan alleen een zuivelbedrijf. Dat vinden wij niet alleen, maar duizenden mensen met ons. Het is niet wat we doen, maar wie we zijn. Voor onze melkveehouders, medewerkers, consumenten en bedrijven waar we mee samenwerken betekenen we meer.
We hechten veel waarde aan getalenteerde mensen met verschillende achtergronden die een bijdrage willen leveren aan het bedrijf. We stimuleren al onze medewerkers om beslissingen te maken die de organisatie ten goede komen. Bij FrieslandCampina ben je verantwoordelijk voor je eigen carrière. We vertrouwen erop dat je verschil wil maken in je functie en dat je een bijdrage kan leveren aan het grotere geheel. Werken bij FrieslandCampina betekent dat je bijdraagt aan een betere wereld.
JOB-ID: 24321 | Chemisch Analist, Netherlands