Category Procurement Manager - IME and pool pallets
An exciting opportunity to add your strategic view and procurement capabilities to the global Internal Material handling Equipment (IME or forklifts) and pool pallets of FrieslandCampina.
Does this lift your interest?
In this role you will be managing the procurement of IME and pool pallets around the globe. You will focus on creating successful procurement strategies for IME and pool pallets in line with FrieslandCampina business needs. You will be working with key contact points per business group for the implementation of these strategies. You will manage the relationship with related suppliers and their performance (SRM). In addition you will support the global suppliers to maximize the value they bring to our daily business of feeding the world with highly nutritious products.
The combined spend of the subcategories is approximately € 30 MM, however the impact on FrieslandCampina's operations is much higher in terms of moving our goods around efficiently, safely and as sustainably as possible.
Is this the right job for YOU? Read further and apply!
Category Procurement Manager - IME and pool pallets
What we ask
You have a dynamic and enthusiastic personality, you enjoy working in a diverse team, you are a self-starter and you organize and prioritize your own and your team's workload.
You have a broader view than just your position and you can identify with our purpose 'Nourishing a better planet", where logistics, safety and sustainability have your genuine interest.
You take responsibility for your work and are continuously looking for new opportunities to make a difference, and with your strong communication and interpersonal skills, you are able to build and maintain effective relationships with team, suppliers and relevant internal and external stakeholders.
You have experience with IME and/or pool pallets either from business-owner side, supplier side or procurement side and understand the impact they have on supply chains.
You have a bachelor or master degree in a relevant subject and have min. 4 years of relevant experience in a Procurement, Supply Chain or commercial role in a complex international company, preferably in the FMCG or food industry, and are seeking to bring your commercial drive, industry learnings and supplier capabilities into FrieslandCampina.
What we offer
Unique company culture of Dutch heritage and international presence
We offer great work life balance, with partial working from home as a standard, and a competitive salary & benefits package so you can enjoy it
Various and diverse training and mentoring programs to help you grow on your own professional journey
Exceptional support of cross disciplinary movement within the company to broaden your knowledge and growth paths
A friendly and informal working environment, yet professional team members as sparring partners
Autonomy and trust to create longer term impact that helps bring better nutrition to the world
Free cheese and milk at lunch in the central office, and barista coffee to help you go through your working days with a lot of joy
Vacancy description
Category Management:Design, align, review and manage the integrated category strategies for IME and pool pallets. Manage and execute the development and review process with internal stakeholders and extensive external input.
Strategic Sourcing Management:Co-Design, execute and implement effective strategic sourcing plans and support development of S2C colleagues to drive this process. Evaluate sourcing approach & adjust to market developments.
SRM, Innovation & relevant market developments:Setup, maintain and manage the Supplier Relationship Management process and governance with selected suppliers, to realize fact-based performance management and room for improvement and innovations. Develop and actively maintain understanding of relevant market trends and developments and how they could bring value to RFC.
Thought Leadership:Share, maintain and develop further own strategic and tactical knowledge on IME and pool pallets. Create visibility of own expertise through excellent strategies and stakeholder-relationships. Align with stakeholders and take them along on new opportunities. Make sure the right S2P buying channels are set up and maintained.
Financial Management:Maintain and develop a solid understanding of IME and pool pallets spend, cost impact, cost drivers. Contribute to the cost price & budget of our entities. Develop should-cost models and other ways to analyze financial performance of the subcategories
Stakeholder Management:Recognize, connect and remain connected to stakeholders. Build balanced relationships with trust and performance. Actively seek to be aware of both market developments and changing business needs and translate them towards impact on subcategories and subcategory strategies.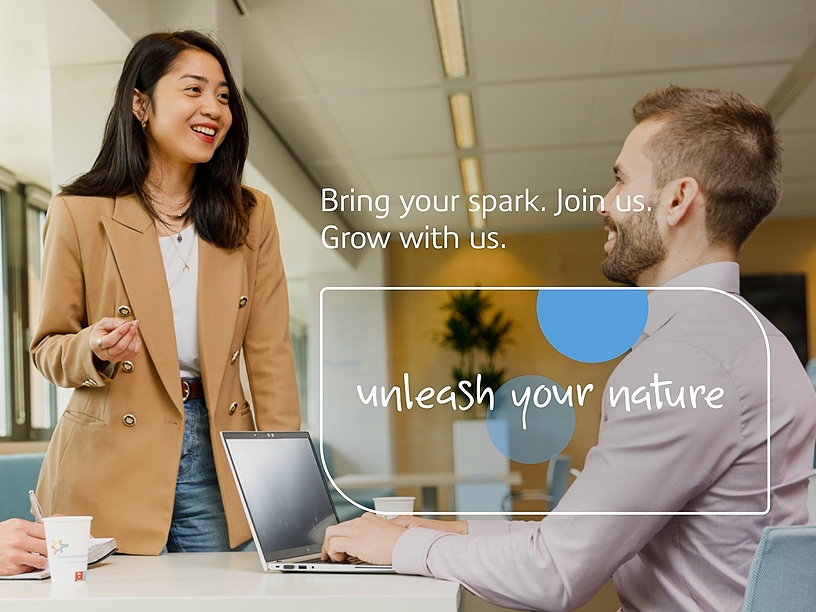 You will be based in Amersfoort, the Netherlands, as part of the global procurement department, in the Commercial Indirects domain. You will join the global Procurement Logistics team of 8 colleagues, who are based in both Amersfoort (6) and in Asia.
The role is graded in Hay 16, with as a standard a 38h working week or 13 additional periodic leave days, on top of the 25 holidays.
You control with the total team about 600 MM of annual spend and specifically over 2500 units. This is your chance to make a real impact on environment and on the subcategory.
FrieslandCampina does not only compensate its employees with monetary rewards. We also consider it important for our people to continue to grow as that also benefits our company. That is why we invest in relevant training courses in the own discipline and in additional skills and perspectives, such as the Procurement Academy which offers a range of learning journeys, access to Procurement related e-learnings and more. In addition, the mutual exchange of knowledge with your other colleagues is also crucial, as it is the most effective way to learn.
Procurement has a winning performance culture, which is translated into Procurement values and behaviours.
The 4 values are:
I am connected by nature;
I am courageous by nature;
I am curious by nature;
Integrity is our nature.
JOB-ID: 47602 | Category Procurement Manager - IME and pool pallets, Netherlands