Campus Recruitment & Employeer Branding Intern
Startdatum van deze stage is september 2020. Kun je maar niet genoeg krijgen van je studententijd? Gaat netwerken je heel makkelijk af? Ben jij het gezicht voor FrieslandCampina? Zorg jij ervoor dat wij als FrieslandCampina de grootste talenten binnen halen? Heb jij interesse in marketing en het organiseren van evenementen? Dan is deze stage perfect voor jou!
Campus Recruitment & Employeer Branding Intern
What we ask
Derde of laatste jaar HBO of WO student (voorkeurstudies Bedrijfskunde, Marketing, Communicatie of HR);
Geïnteresseerd in recruitment, marketing, HR, sales of employer branding;
Je bent bekend met studie- en studentenverenigingen aangezien je veel met ze in contact zult zijn;
Je vind het leuk om nieuwe mensen te leren kennen en netwerken gaat je makkelijk af;
Je kan individueel werken en hebt een proactieve houding;
Je bent vloeiend in Nederlands en Engels;
Je bent fulltime beschikbaar vanaf september 2020 voor een periode van 5 of 6 maanden;
What we offer
Je zal verantwoordelijk zijn voor het werven en selecteren van stagiaires;
Je zal verantwoordelijk zijn voor het creëren van een 'Talent Pool' met potentiele top studenten die geïnteresseerd zijn in een stage of traineeship;
Je zal verantwoordelijk zijn voor de interne communicatie voor het werven van stagiaires;
Je zal verantwoordelijk zijn voor het organiseren van ons halfjaarlijkse Next Intern Event;
Je zal het eerste contactpersoon zijn voor potentiële stagiaires en zult managers helpen met de zoektocht naar de perfecte stagiaire;
Je zal meewerken met het organiseren van onze 'Inhouse Days' en 'Recruitment Events' in samenwerking met scholen, studie- en studentenverenigingen;
Samen met de Campus Recruiters zul je aanwezig zijn bij verschillende evenementen in studentensteden door heel Nederland om de beste studenten te werven voor ons traineeship;
Je zal assisteren bij het organiseren van de selectie procedure van het traineeship;
Je zal helpen bij het creëren en organiseren van nieuwe online content voor het Traineeship.
Vacancy description
Team Early Career is op zoek naar een meewerkstagiaire die assisteert bij de werkzaamheden van het hele team. De belangrijkste taak die je zult vervullen is het optimaliseren van het centraal werven en selecteren van stagiaires voor FrieslandCampina. Hierdoor zul je veel in contact staan met de verschillende businessgroepen en managers binnen de organisatie. Ook zal je meegaan naar evenementen en helpen met het organiseren van evenementen op verschillende locaties. Tijdens de stage wordt door het team toegeleefd naar het selectieproces voor het traineeship die start in maart 2020. Het doel van het team is om de grootste talenten op de markt binnen te krijgen voor FrieslandCampina. Je zal werken met een jong en dynamisch team bestaande uit vier mensen. Geen enkele dag gaat hetzelfde zijn. Samen met het team kun je kijken hoe je jouw takenpakket kan aanpassen om een voor jou zo goed mogelijk leerproces te ontwikkelen. Zodoende wordt er een win-win situatie gecreëerd.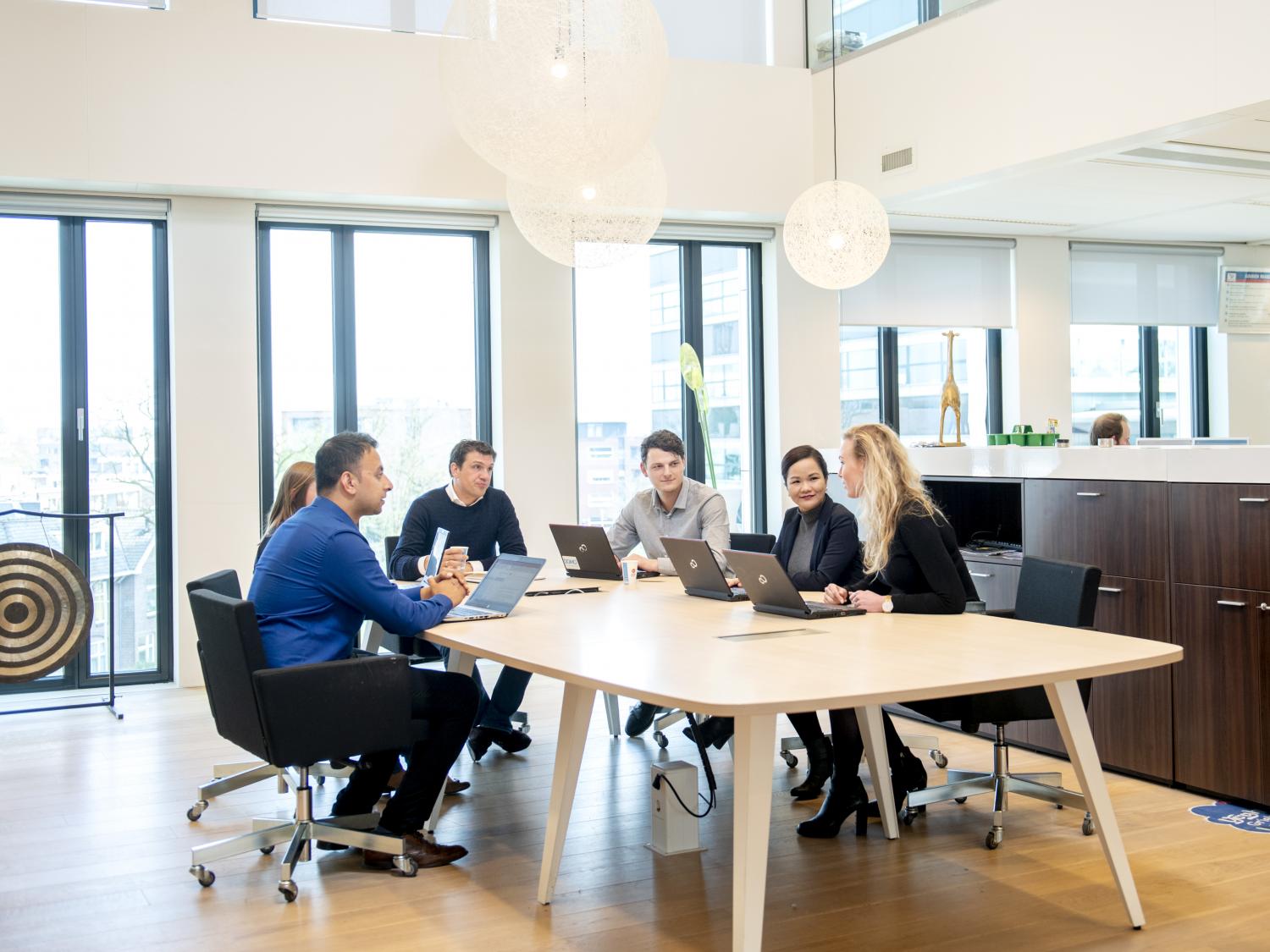 JOB-ID: 34041 | Campus Recruitment & Employeer Branding Intern, Netherlands