Business Procurement Manager
As Business Procurement Manager you support on delivering the key category strategies in Asia to maximize value for the company. You will partner with Category Procurement to generate shared value from supplier relationships and you will implement global projects in the Asian region.
You will be responsible for the Corporate & Support function, which includes subcategories like Consultancy, Travel, QA/QC, R&D, Facility Management, Insurances and Real Estate.
It is a broad network containing a diverse set of stakeholders at different levels and departments, covering a spend of 400M Euro yearly.
IF You are passionate about engaging with senior stakeholders and relationship building
IF You have a proven capability in executing procurement strategies and enjoy delivering results
IF You want to be part of our transformation journey to make a difference through a new way of working
Let us know you are interested in hearing more. Read further and apply!
Business Procurement Manager
What we ask
University degree or postgraduate qualification
At least 7 years of Procurement experience with miniminally 2-3 years in international or complex business environment
Proven experience in driving winning procurement strategies
Experience in professional service domain and affinity
High drive, entrepreneurial mindset and ambition to make things work
Ability to manage upwards senior stakeholders and influence effectively
Excellent relation builder, both externally and internally
Able to understand and use complex evaluations and financial concepts
Self-supporting and at the same time team-player in multiple teams
Motivated, proactive & result driven
Capable to identify value creating opportunities
Strong change management mindset and lead with rigor
Positive mindset & perseverance
Effective and engaging communication style
Experience in leading complex negotiations
What we offer
Unique company culture and international presence
We offer work life balance, and competitive salary & benefits package so you can enjoy it
Diverse training and mentoring programs to help you grow on your own professional journey
Exceptional support of cross disciplinary movement within the company to broaden your knowledge and growth paths
A friendly and informal working environment, yet professional team members as sparring partners
Autonomy and trust to create longer term impact that helps bring better nutrition to the world
Vacancy description
This role is focused on the following areas:
Demand Management
Creates models for demand management and continuously improves them.
Engage the business to optimize business demand and develop strategic demand plan for Travel, QAQC, R&D, Consultancy, Real Estate, FM and Insurances
Category strategy development
Is responsible for creating business-focused procurement strategies that fit business needs.
Drive and implement successful integrated sourcing strategies, aligning business goals and customer requirements with supply market capabilities
Strategic Sourcing and Sourcing Management
Takes responsibility in dimensioning the sourcing pipeline and aligning it with key stakeholders. Co-leads the team in priority setting and deployment of resources.
Ensure that a sourcing plan is in place, define it and agree on workplan and project scope.
Project Implementation
Leads and implements projects with rigor and strong alignment.
Ensure timely planning and execution of the project within the defined timelines.
Supplier Management
Is responsible for multiple supplier relationships.
Create & apply supplier segmentation model and jointly with adjacent Category Procurement for the supplier relationship management of decentralized suppliers
Contract Management
Leads the implementation and maintenance of contracts throughout their lifespan.
Manage the creation, finalization and performance of contracts
Stakeholder Management
Actively aligns with senior stakeholders on strategy, priorities and the allocation of resources.
Ensure to build and maintain good relationships at both tactical and strategic level and seek approval on strategies, roadmaps and program management activities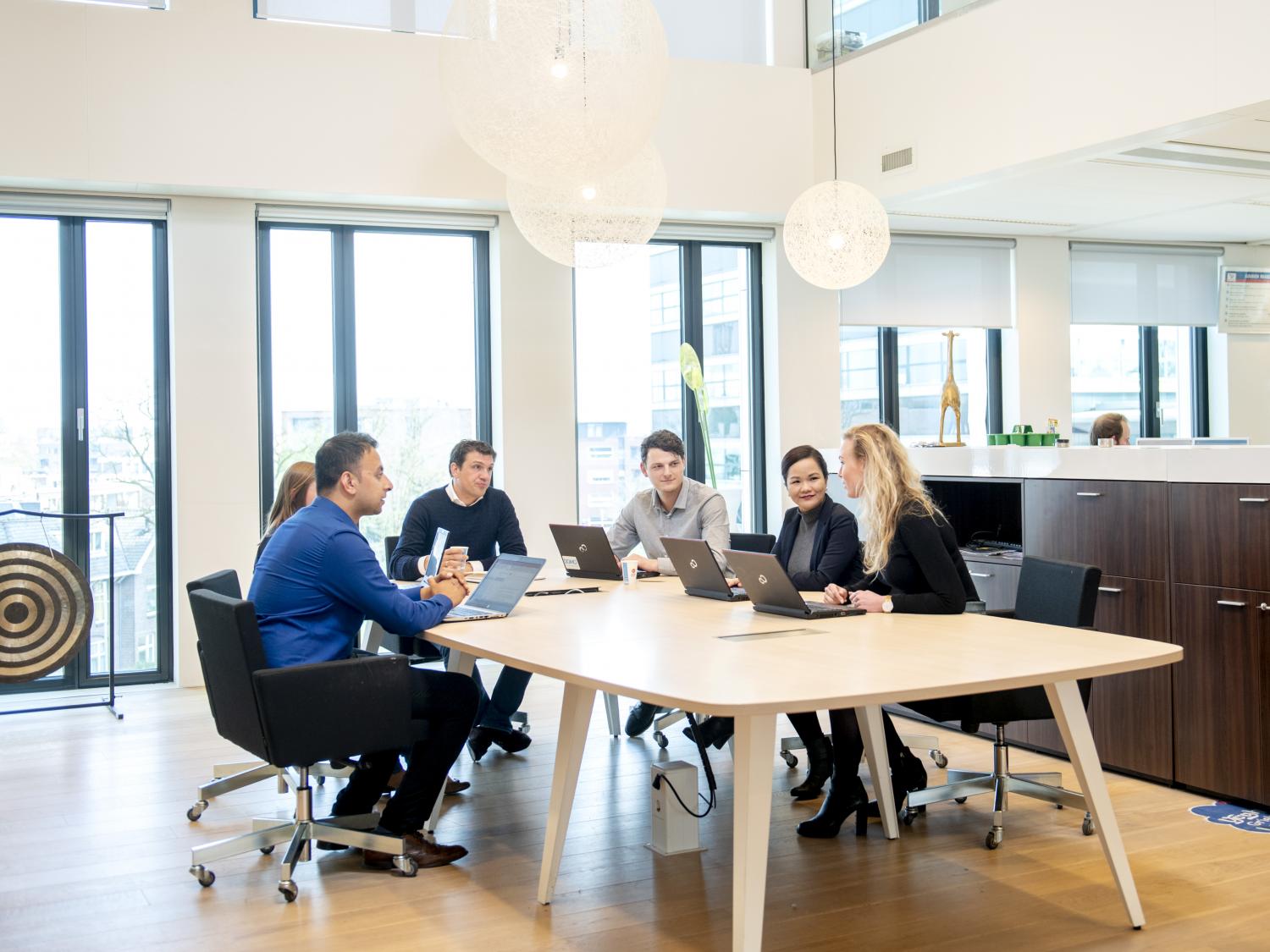 For thousands of people every day, we are more than just a dairy company. To our farmers, our employees, the communities we serve, the businesses we work with and the people to whom we bring happiness, FrieslandCampina means something more. For them it's not just about what we do, but who we are.
We value talented people from any background who want to contribute to something bigger than themselves. We encourage all of our employees to make decisions that benefit our entire company. At FrieslandCampina we own our own career and act accordingly. We trust you to make a difference in your job and influence the bigger picture. Working at FrieslandCampina means you are contributing to a better world.
The Corporate Procurement department takes care of all purchasing. The team operates across their global offices and factories, across all functions and business groups. Roles at the Corporate Procurement department generally involve a lot of stakeholder management and supplier relationship management.
FrieslandCampina Procurement is driving a Source for the Stars Transformation program that seeks to create more value for the company in a more effective way. Strong Category Procurement teams and strategies are one of the key pillars of this transformation. The Procurement team has strong relationships with key stakeholders and solid P2P tooling (Coupa) is in place.
The Professional Services team consists of 6 Category Managers, this position is based in Singapore and the rest of the team is based in Europe.
JOB-ID: 43989 | Business Procurement Manager, Singapore