Buitendienst Adviseur
We zijn op zoek naar een enthousiaste buitendienst adviseur die dagelijks contact heeft met onze Belgische en Nederlandse melkveehouders in de regio's Vlaanderen en Zeeland.
What we ask
- Je bent in het bezit van een Bachelor of Masterdiploma (richting Bedrijfskunde, Landbouw,..)
- Werkervaring als relatiebeheerder of adviseur in de agrarische sector is een plus.
- Je hebt een passie voor én kennis van melkveehouderij. Bovendien heb je een sterke affiniteit met thema's als Duurzaamheid, Kwaliteit en Veiligheid op de boerderij.
- Connecteren zit in je DNA. Je beschikt over uitstekende vaardigheden om uitvoering te geven aan relatiebeheer met melkveehouders en externe stakeholders; je weet hen in beweging te krijgen.
- Je hebt ervaring met werken in team- en projectverband.
- Je beschikt over het vermogen om vlot te schakelen tussen operationeel, tactisch en strategisch niveau.
- Je bent communicatief en hebt een goede kennis van Nederlands en Engels.
- Persoonskenmerken die jou omschrijven: teamplayer, sterk eigenaarschap, proactief, resultaatgericht, verbetermentaliteit en lef.
What we offer
Je komt terecht in een duurzame en innovatieve werkomgeving waar je de mogelijkheid krijgt om jezelf en je talenten op diverse vlakken verder te ontwikkelen. Je kan rekenen op een uitdagende, verantwoordelijke en afwisselende job met ruimte voor initiatief en reële groeimogelijkheden. Je ontvangt een competitief salarispakket met extralegale voordelen, met daarnaast ook de mogelijkheid om frequent van thuis uit te werken.
Vacancy description
De snelle veranderingen in de wereld om ons heen en van de melkveehouderij maken het steeds uitdagender om continue verbetering op kwaliteit, veiligheid en duurzaamheid te organiseren, te borgen en uit te voeren voor en door onze leden-melkveehouders.

Als Buitendienst Adviseur:
• informeer en adviseer je onze melkveehouders over melk en melkproductie gerelateerde onderwerpen met als doel het leveren van melk met gegarandeerde hoge kwaliteit.
• lever je een bijdrage aan de ontwikkeling van de binnen 'Melk Met Meerwaarde' relevante thema's.
• heb je of bouw je contacten op binnen de Belgische zuivelsector.
• help je onze service aan melkveehouders te verbeteren.
• neem je deel aan projecten en verbetertrajecten.
• handel je klachten direct af met betrekking tot kwaliteitsborging, transport en melkgeldafrekeningen.
• ben je het gezicht namens FrieslandCampina en coördineer je de werkzaamheden voor de Belgische melkveehouders (leden en leveranciers) en de Nederlandse ledenmelkveehouders in Zeeland.
• werk je zelfstandig vanuit jouw thuiskantoor, maar ben je ook vaak op de baan.
• geef je presentaties voor groepen veehouders.
• weet je hoe je onze melkveehouders aanspreekt en motiveert.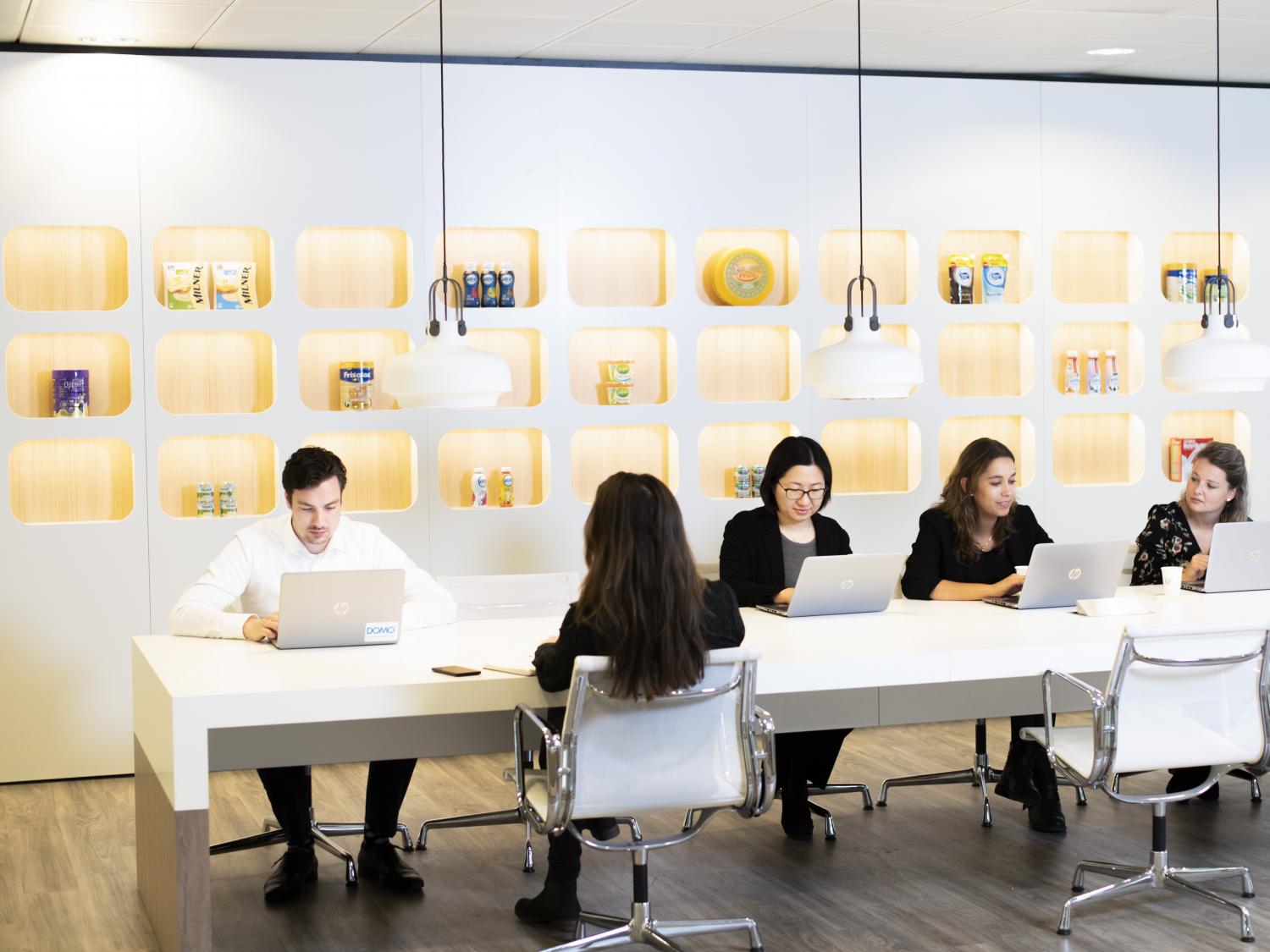 Onze leden en leveranciers in Nederland, België en Duitsland delen één passie: het produceren van de hoogste kwaliteit melk waarvan de medewerkers van FrieslandCampina hoogwaardige kwaliteitsproducten maken die hun weg vinden naar consumenten en klanten over de hele wereld.
De kwaliteit en duurzaamheid van melk en melkproductie zoals leden en leveranciers die leveren vormen het begin van ketenkwaliteit van FrieslandCampina en zijn daarmee de basis voor FrieslandCampina's activiteiten in de hele wereld. Voortdurende doorontwikkeling daarvan is een belangrijke opdracht van veehouders, de coöperatie en van Cooperative Affairs in antwoord op aanscherpende eisen van markt en maatschappij in België en ver daarbuiten.
Cooperative Affairs begeleidt met 130 medewerkers de coöperatie en melkveehouders en opereert vanuit het hoofdkantoor van FrieslandCampina in Amersfoort. Cooperative Affairs regelt o.a. het transport van melk en afgeleiden daarvan naar en tussen de FrieslandCampina productielocaties, het kwaliteit- en duurzaamheidssysteem Foqus planet van melk en melkproductie, alle financiën betreffende melk en lidmaatschap van de coöperatie, het contact met en tussen melkveehouders en de communicatie en besluit-vorming binnen de coöperatie en ondernemin
JOB-ID: 44311 | Buitendienst Adviseur, Belgium