Short description
Would you like to take the project planning and control expertise to the next phase within FrieslandCampina Ingredients Projects and Technology Excellence Center (IPTEC) as our Lead Planning Engineer? You are the functional manager of 6 Project Planners who are responsible for the project planning management for 100+ brown field and (turnkey) green field Capex and optimization projects within FrieslandCampina Ingredients. It is an important role as you are in a position to make the go-nogo call regarding projects.
What we ask
Requirements
Bachelor Degree, for example in Logistics Management or Mechanical Engineering;
Able to guide and train less experienced planning engineers and project planners;
At least 4 years project planning experience with multidisciplinary investment projects, preferably in the process industry;
You have experience with different methods in project planning and you have the expertise to critically review progress of the existing projects:
Ability to break down complex data sets into simplified structures;
Create a schedule awareness atmosphere among all project participants;
Good understanding of logical construction sequences;
Good communication skills in Dutch and English, both in speaking and writing. Fluency in Dutch is a must!
What we offer
Compensation benefits
Your salary is based on the weighting of your job, your experience and your training. FrieslandCampina offers not only a competitive salary but also training and education on the job because it's important for our people to continue to grow.
Vacancy description
As our Lead Planning Engineer you are part of the IPTEC Project Management Office and it is your challenge to manage effectively a project planning and progress control system. The planning should support the Project Manager's decision-making process and allow him to complete the project according to the internal baselines and in compliance with the contractual dates and requirements. Also the project planning should be crafted in such a way that it ensures that any deviation from plan can be promptly spotted and analysed, final time impact is estimated and the effect of corrective actions taken is monitored. You are able to further optimize the Way We Work project planning within IPTEC. You will guide the Project Managers IPTEC how to translate their project scope and milestones within their project planning. You will be responsible for planning methodology and project control in all stages of our projects, from Front End Engineering to Detail Design, Procurement, Construction and Commissioning. Furthermore, we ask you to monitor and coach the project planners and planning engineers that work within the 100+ project teams within FrieslandCampina Ingredients on different production plants.
The Lead Planner Projects:
Establishes and manages an effective planning and progress control system within IPTEC. This control system encompasses all stages, workstreams and also external contractor activities within a given project;
Develops, implement and take care of compliance of IPTEC Project planning standards and alignment strategies between project planning and client and/or contractor information to corporate into the overall project master schedules;
As expert the Lead Planning Engineer is accountable for the methodology of planning in a project. He is not only advising the project but managing this WWW of scheduling for the whole project portfolio of IPTEC;
Functional manager for all external project planners on the several projects of IPTEC;
Develops plans and schedules with assigned project manager and/or(lead) project engineers to meet project objectives for project(s) through all the stages;
Challenges the overall master project schedule of a project and gives suggestions for improvement;
Highlight planning and schedule related problem areas and recommends remedial actions;
Evaluates critical paths in the project schedules and recommends alternative schedule options;
Challenges project plans on the risks and corrective measures and suggests proper control mechanism;
Participates in risk, opportunity and lessons learnt workshops and adapts and improves IPTEC Planning standards based on these outcomes;
Executes probabilistic analysis of completion dates and potential alternatives;
Check project progress by performing Estimated Value of Work Done calculations based on physical progress measurements as input for the cost forecasting and controls engineer;
The Lead Planning Engineer participates in Quality Board 2. He is responsible for the go/no go decision regarding planning and scheduling of IPTEC projects.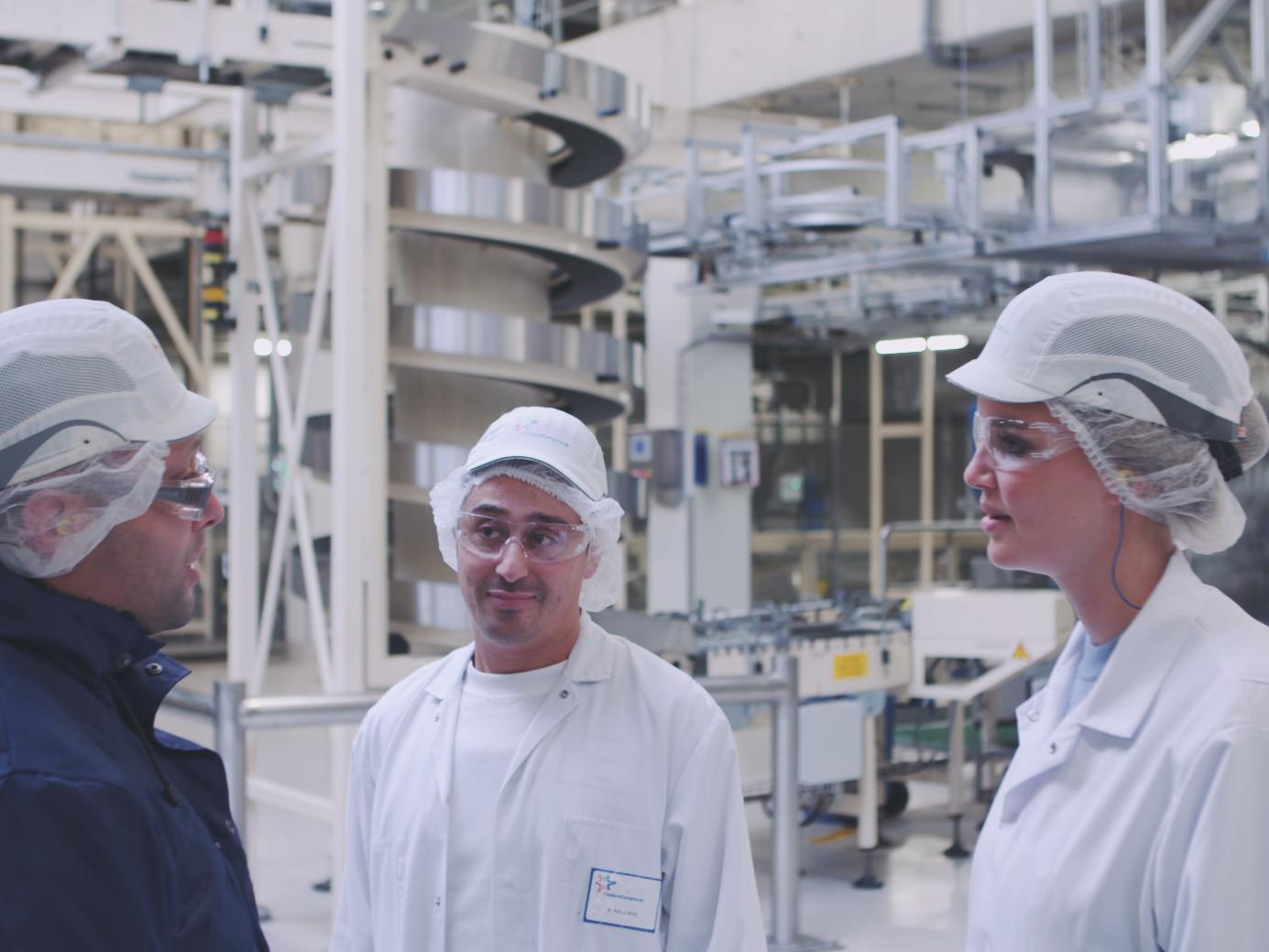 Business Group Ingredients (BGI) develops, produces, markets and sells on a B-to-B basis a range of milk and whey based ingredients and semi-finished/finished products. This includes consumer packaging for the B-to-C market of some of our customers. Through innovation in the broadest sense, BGI enables B-to-B customers and CPA to develop and market branded products which and meet consumer demands/needs, and generate added-value revenues. Innovative production processes are developed and implemented through structured execution of projects and programs using in-house, Corporate and External R&D, Engineering and Technology resources.
IPTEC is responsible for the turn-key delivery of about 100 active CAPEX-projects in parallel per year. The total annual investment of these projects are about €200-250M and the total Estimate At Completion (EAC) is around €800-900M. The projects are executed at 13 different locations, spread over the Netherlands, but also in other European countries, Asia and the US. Project planning for BGI Capex projects is recognized as key project control which should be brought at a higher level
JOB-ID: 9441 | Lead Planner Projects, Netherlands