Facilitair medewerker
Hou je van dynamiek binnen een complexe fabriek en krijg jij energie om voor storingen oplossingen bieden? Wellicht is deze functie dan iets voor jou!
Als Facilitair Medewerker help je de medewerkers van de organisatie met alles wat zij nodig hebben. Je zorgt er voor dat de werkomgeving perfect in orde is, je bent alert op storingen en defecten en lost deze –waar mogelijk- zelf op. Je signaleert zaken die niet direct binnen jouw takenpakket vallen en zet dit uit bij de betreffende collega of leverancier. Je hebt veel contact met de medewerkers van de organisatie en je stelt je hierbij graag proactief op en bent dienstverlenend ingesteld. Enige flexibiliteit om een ad-hoc taak op te pakken vind jij geen probleem.
What we ask
Verantwoordelijk voor eerstelijns meldingen en ondersteunt waar nodig;
Het verrichten van kleine onderhouds- en reparatiewerkzaamheden;
(interne) verhuizingen;
Bewaken van het centrale archief;
Sleutel-, kleding- en kledingkastuitgifte, toegangsbeheer;
Je hebt een afgeronde MBO-3/4 opleiding richting Techniek of Facility;
Planning van werkzaamheden aan apparatuur en installaties binnen de aangegeven randvoorwaarden, teneinde verstoringen te minimaliseren en een optimale inzet van mensen en middelen te realiseren;
Je bent in het bezit van een VCA VOL/ Nen3140 certificaat of bereid deze te halen op onze kosten;
Ervaring met Microsoft Office en/of SAP;
Je houdt optimaal overzicht en weet de juiste prioriteiten te stellen en handelt hier resoluut naar.
What we offer
Deze functie is ingeschaald in Zuivel CAO 6 (€ 2900,- tot € 3613,- o.b.v. 36 uur) je salaris wordt gebaseerd op je ervaring en opleiding;
Unieke cultuur gezien FrieslandCampina Nederlandse roots heeft maar inmiddels is uitgegroeid tot een internationale organisatie met vestigingen over de hele wereld;
We bieden een prettige werk/privé balans, marktconform salaris & goede secundaire voorwaarden zoals een werkweek van 36 uur, vakantiegeld 8%, marktconform pensioen, 4% eindejaarsuitkering, flexibele werktijden;
Diverse trainingen en coaching programma's om je te helpen ontwikkelen en jouw eigen professionele carrière uit te stippelen;
Interne doorgroei wordt sterk gemotiveerd vanuit FrieslandCampina!
Een informele & vriendelijke werkomgeving waarin je samenwerkt met gedreven en professionele collega's;
We geven je vertrouwen en autonomie om lange termijn impact te genereren dat bijdraagt aan betere voeding voor de wereld;
FrieslandCampina heeft een 'fietsplan'.
Vacancy description
Opzetten en samen met je collega's vormgeven van een nieuwe facilitaire organisatie;
Verantwoordelijk voor eerstelijns meldingen en ondersteunen waar nodig;
Aanspreekpunt voor toeleveranciers en overige facilitaire dienstverleners op de locatie;
Als aanspreekpunt fungeren voor afvalverwerking;
Coördineren en plannen van service- en onderhoudswerkzaamheden aan en in het gebouw en de installaties binnen de utiliteit;
Opstellen en bewaken van onderhoudsplanningen;
Zorgdragen voor de juiste materialen, gereedschappen en documentatie voor de uitvoering van het werk;
Aansturen en begeleiden van externe monteurs en onderaannemers;
Signaleren van verbeterpunten en meedenken over optimalisatie van werkprocessen;
Voor specialistische hulp schakel je de hulp van een externe specialist in;
Verzorgen van werkvergunningen;
Verzorgen van diverse bestellingen, zoals kantoorartikelen, PBM's, etc.;
Telefonische achterwacht buiten kantoortijden.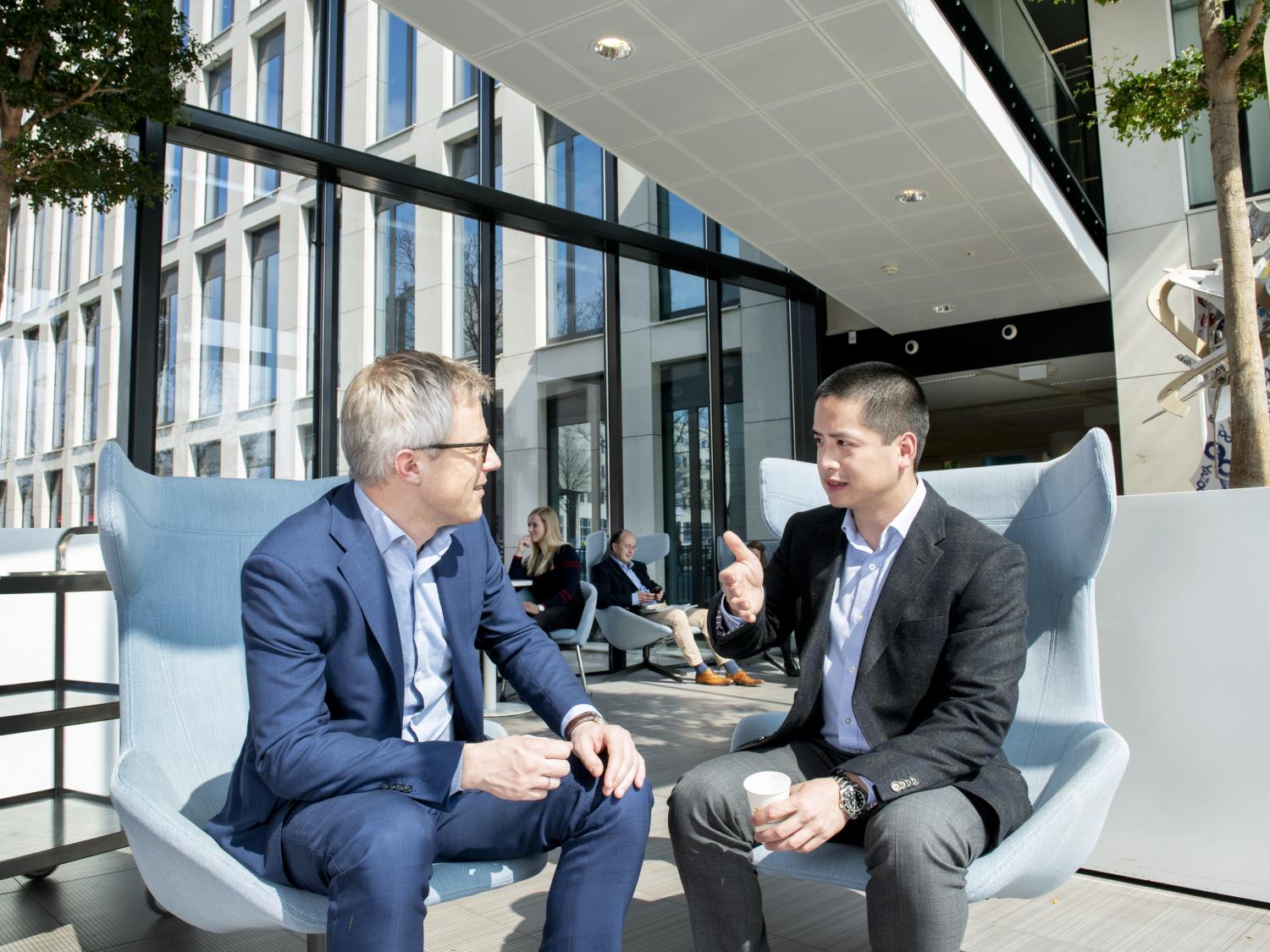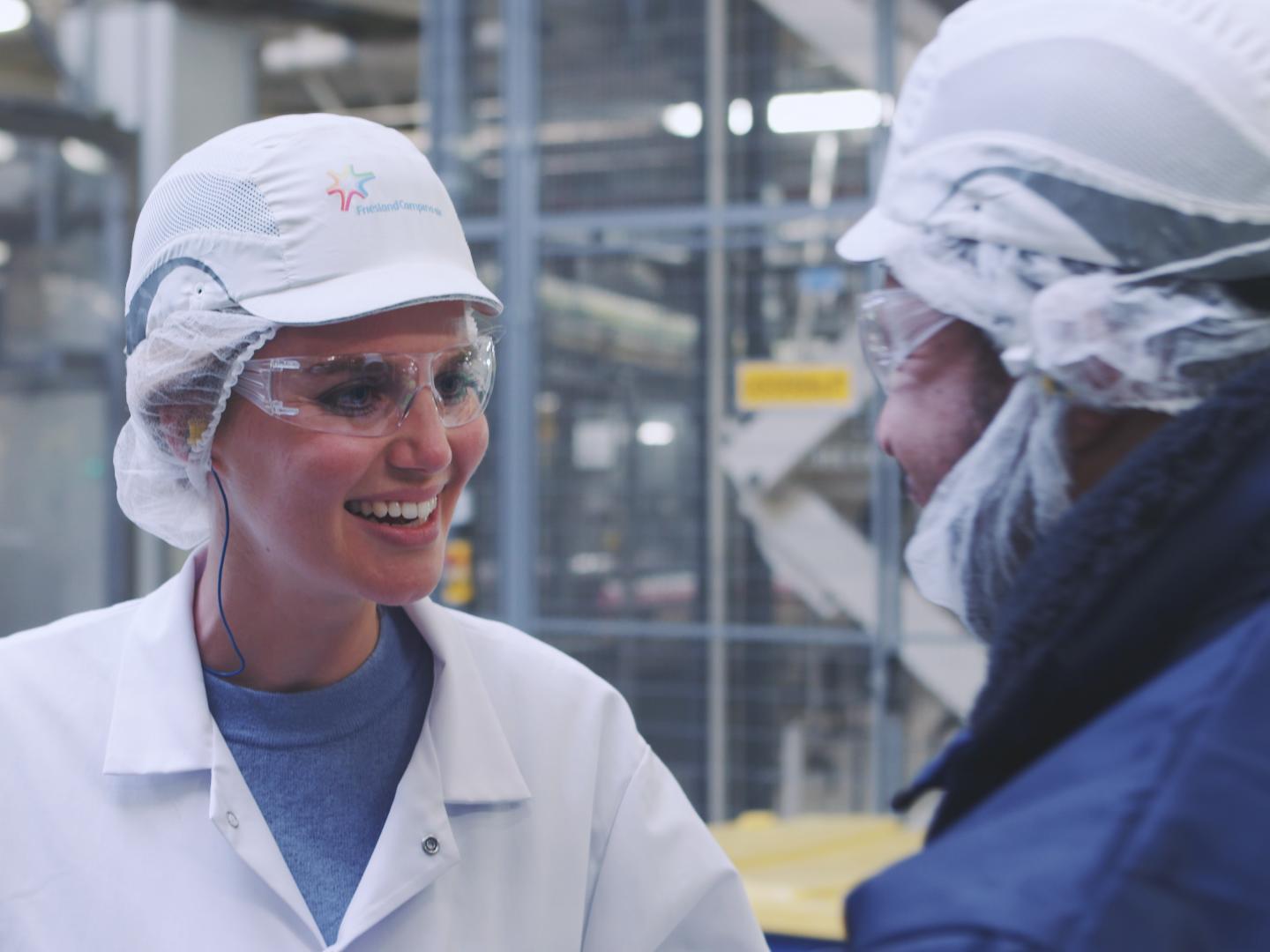 Staying true to who you really are, that is your starting point at FrieslandCampina. Because it is precisely by embracing our differences that we can grow together. We want to create a working environment that allows all employees to bring their best and authentic selves. If who we are suits you, but you're not sure if you're the best fit for the role, we still encourage you to apply so we can help you find the role that fits you best.
Samen met 235 collega's maken we hoogwaardige melkpoeders voor de zakelijke markt, die onze klanten vervolgens verwerken tot een eindproduct. Van babyvoeding tot soep- en sausmixen en van taartmixen tot opgeschuimde melk voor in jouw cappuccino: bij Kievit produceren wij ongeveer 180 verschillende recepturen.
Wij omschrijven onszelf als nuchter en hands on. We kennen elkaar (bijna) allemaal en de lijnen zijn kort. Regelmatig worden er activiteiten buiten het werk georganiseerd. Werken bij FrieslandCampina Kievit is dus niet alleen leerzaam, het is ook leuk!
Zie jij het motto: "Alleen ga je sneller, met het team kom je verder" als mooie uitdaging voor de toekomst, solliciteer dan op deze vacature!
Klik hier om meer te ontdekken over werken bij ons in Meppel!
JOB-ID: 51019 | Facilitair medewerker, Netherlands