OT Engineer
Voor onze kaasverpakkingslocatie in Leerdam zijn wij op zoek naar een OT Engineer. Als OT Engineer ben jij eindverantwoordelijk op het gebied van OT systemen en teamspeler binnen de afdeling Operational Technology (OT), de Technische Dienst (TD) en de operationele afdelingen (QSHE/LOG/Pack). Je draagt nieuwe ideeën voor, gericht op innovaties en nieuwe ontwikkelingen voor nu en in de toekomst. Een ander belangrijk onderdeel in jouw rol is het implementeren en werken volgens de voor OT opgestelde ITIL processen. Daarnaast beheer en ontwikkel je benodigde management informatie vanuit de MES applicaties.
What we ask
• Een afgeronde MBO of HBO-opleiding elektrotechniek/ besturingstechniek, industriële automatisering of ICT
• Minimaal 3 jaar werkervaring in een vergelijkbare functie in industriële automatisering in de voeding- en zuivelindustrie is een sterke pré
• Kennis van ISA95 Level 1, 2 en 3
• Stressbestendig en in staat om systematische problemen te analyseren
• Kennis van automatisering op het gebied van: Server en PC systemen (VMware, Microsoft Windows omgeving) en Industriële Netwerken
• Kennis van Siemens Step 7 en TIA portal
• Kennis van ITIL Processen (voor OT)
• Kennis van IEC62443 OT Cybersecurity
• Kennis op het gebied van onderhoudsprocessen
• Kennis van BI software Qlikview, Qlik Sense is een pré
What we offer
Je salaris wordt gebaseerd op de zwaarte van de functie, je ervaring en opleiding. Maar FrieslandCampina beloont niet alleen in geld. We vinden het belangrijk dat je blijft groeien. Want die ontwikkeling komt zowel onze producten als jouw carrière ten goede. Daarom investeren we in relevante opleidingen en trainingen binnen jouw vakgebied. Ook op de werkvloer merk je dat de nadruk ligt op het uitwisselen van kennis tussen collega's onderling. Zo leer je tenslotte het meest.
Trouw blijven aan wie je echt bent, dat is jouw startpunt bij FrieslandCampina. Want juist door onze verschillen te omarmen, kunnen we samen groeien. We willen een werkomgeving creëren die alle medewerkers hun beste en meest authentieke zelf laat zijn. Als wij bij jou passen, maar je niet zeker weet of jij helemaal bij de rol past, moedigen we je nog steeds aan om te solliciteren zodat we je kunnen helpen om de rol te vinden die het beste bij jou past.
Vacancy description
• Je beheert OT systemen: MES domein, Informatie Servers (DSI), Scada en PLC (level 1, 2 en 3). Garandeert beschikbaarheid, betrouwbaarheid en gevalideerde status.
• Troubleshooting in geval van complexe problemen / storingen in de procesautomatisering (zoals PLC / SCADA / MES / OEE).
• Je beheert de SLA's voor applicaties, servers en netwerken en onderhoudt contact met de leveranciers hierover.
• Zorgdragen voor instructie en ondersteuning eindgebruikers van de geautomatiseerde productiesystemen.
• Je bent op de hoogte van nieuwe technologieën op het gebied van procesautomatisering en doet verbetervoorstellen naar Corporate-OT en site organisatie.
• Je bent Intermediair voor fabrieksautomatisering i.c.m. kantoorautomatisering.
• Verantwoordelijk voor de effectiviteit, het verbeteren en waarborgen van de geautomatiseerde bedrijfsprocessen, inclusief het zorg dragen voor de juiste lange termijn visie op het gebied van automatisering en informatie voorziening.
• Verantwoordelijk voor het uitvoeren en implementeren van de ITIL processen die zijn vastgesteld voor Pack locatie Leerdam (Basic level).
• Verantwoordelijk voor software change management en up-to-date houden van wijzigingen & modificaties (change control).
• Deelnemen aan- en leiden van projecten; algemene ondersteuning verlenen bij Capex (investering)projecten.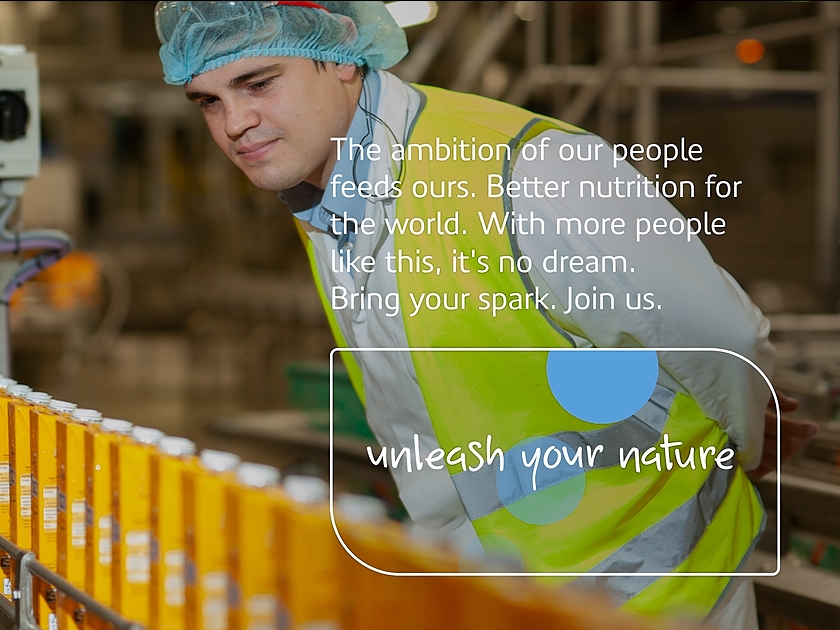 Staying true to who you really are, that is your starting point at FrieslandCampina. Because it is precisely by embracing our differences that we can grow together. We want to create a working environment that allows all employees to bring their best and authentic selves. If who we are suits you, but you're not sure if you're the best fit for the role, we still encourage you to apply so we can help you find the role that fits you best.
Leerdam is één van de twee Packaging Plants van FrieslandCampina in Nederland. Vanuit deze locatie worden met name hele kazen en stukken kaas verpakt en geëxporteerd over de hele wereld. De kazen die hier vandaan komen vind je van Australië tot en met jouw supermarkt om de hoek. De fabriek draait 24/5 en verwerkt ongeveer 120KT kaas per jaar.
JOB-ID: 49640 | OT Engineer, Netherlands