Maintenance Engineer
Wij zijn op zoek naar een vakbekwame, enthousiaste, en doortastende Maintenance Engineer bij wie veiligheid en kwaliteit op nummer 1 staan. De Maintenance Engineer staat opgesteld voor onze Can Factory.
What we ask
Een afgeronde WO/HBO opleiding richting, bijvoorbeeld Technische Bedrijfskunde, Werktuigbouwkunde en/of vergelijkbaar (bij voorkeur techniek);
Een afgeronde HBO-opleiding in een technische richting (Technische Bedrijfskunde, Werktuigbouwkunde);
Ruime ervaring op het gebied onderhoudsprocessen en beheersystemen;
Analytisch denkvermogen/abstractievermogen;
Teamplayer met ervaring in het faciliteren van groepen mensen;
Goed kunnen functioneren binnen een klant-leverancier-relatie;
Pro-actief en weet collega's mee te krijgen in plannen en projecten
Doortastend en besluitvaardig;
Flexibel en stressbestendig.
What we offer
Unieke cultuur gezien FrieslandCampina een Nederlandse roots heeft maar inmiddels is uitgegroeid tot een internationale organisatie met vestigingen over de hele wereld;
We bieden een prettige work-life balance, marktconform salaris & goede secundaire voorwaarden (werkweek van 38 uur, eindejaarsvergoeding van 3%, marktconform pensioen, vakantiegeld 8%, flexibele werktijden, mogelijkheid om vanuit huis te werken, bonus);
Diverse trainingen en coaching programma's om je te helpen ontwikkelingen en jouw eigen professionele carrière uit te stippelen;
Interne doorgroei wordt sterk gemotiveerd vanuit FrieslandCampina!
Een informele & vriendelijke werkomgeving waarin je samenwerkt met gedreven en professionele collega's;
We geven je vertrouwen en autonomie om lange termijn impact te genereren dat bijdraagt aan betere voeding voor de wereld;
Trouw blijven aan wie je echt bent, dat is jouw startpunt bij FrieslandCampina. Want juist door onze verschillen te omarmen, kunnen we samen groeien. We willen een werkomgeving creëren die alle medewerkers hun beste en meest authentieke zelf laat zijn. Als wij bij jou passen, maar je niet zeker weet of jij helemaal bij de rol past, moedigen we je nog steeds aan om te solliciteren zodat we je kunnen helpen om de rol te vinden die het beste bij jou past.
Vacancy description
In deze functie ben je op zoek naar de juiste balans tussen maximale installatiebeschikbaarheid en minimale kosten. Om dat doel te bereiken implementeer, optimaliseer en beheer je de onderhoudsplannen. Je voert datametingen uit om de plannen te actualiseren en de risico's te signaleren. Als Maintenance Engineer formuleer je tegenmaatregelen en voer je regelmatig haalbaarheid- en verbeteranalyses uit.
De werkzaamheden:
Je neemt deel aan, of leidt zelf projecten t.b.v. onderhoud. Je stuurt technische collega's functioneel aan bij de verbeteringen die je doorvoert. Het optimaliseren van onderhoudsconcepten via FMECA/RCM speelt hierbij een grote rol evenals het opzetten en beheren van onderhoudscontracten met interne en externe partijen en het bewaken van de onderhoudskosten.
Je werkt intensief samen met de afdeling Systeembeheer waarbij je verbeteringen aanbrengt en onderhoud optimalisaties borgt. Je bent verantwoordelijk voor het preventief onderhoud en het verder ontwikkelen en optimaliseren van onze productie-installaties. Daarnaast heb je de beschikking over een uitgebreid informatiesysteem van de installatie waaruit de betrouwbaarheid van de installatie geanalyseerd kan worden. Je werkt verder regelmatig in verbeterteams waar grotere en kleinere onderdelen van de installatie technisch diepgaand geanalyseerd worden. Kennisoverdracht en coachen bij het implementeren van beheer- en onderhoudsplannen is een belangrijk onderdeel van de TPM systematiek in deze functie.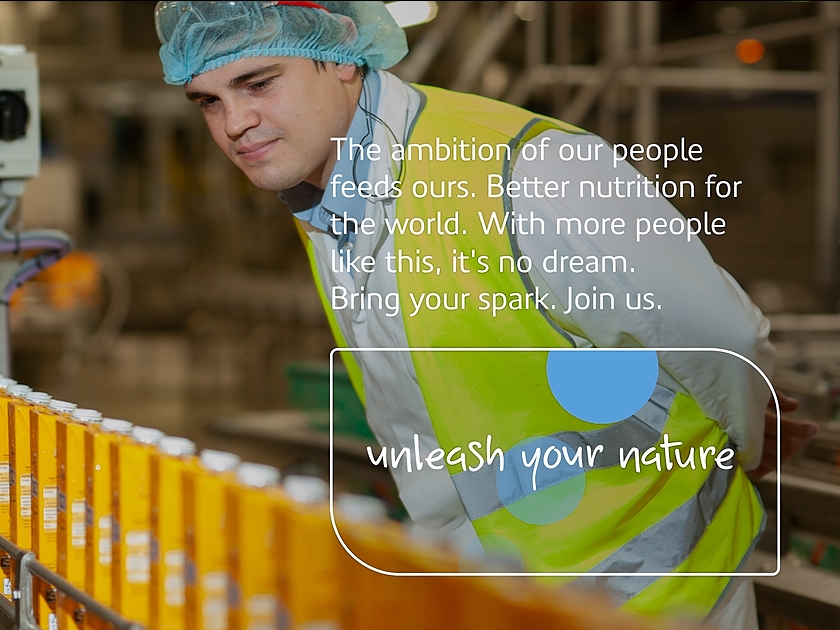 In onze fabriek in Leeuwarden verwerken wij samen met ruim 700 medewerkers van verschillende disciplines rauwe melk tot hoogwaardige (gesuikerde) gecondenseerde melk producten. Tien procent van alle gecondenseerde melkproducten die wereldwijd worden geconsumeerd komt bij ons vandaan. Om hiervoor te zorgen stroomt er elk jaar meer dan één miljard liter melk door onze leidingen en onze hightech installaties. Maar daar houdt het niet op, want we zorgen ook voor het volledige verwerkings- en verpakkingsproces. Zo maken wij in de 'Bussenfabriek' het verpakkingsmateriaal (de 'bussen') waarin de producten worden verpakt. Wanneer deze bussen gevuld, gesloten en van een etiket voorzien zijn, worden zij in dozen verpakt en op pallets in het warehouse opgeslagen. Zo zijn de producten klaar om onder bekende merknamen zoals Peak, Bonnet Rouge en Chocomel Hot de hele wereld over te gaan!

JOB-ID: 49301 | Maintenance Engineer, Netherlands