Production Team Leader
De productielocatie in Borculo is één van de vijf grootste en belangrijkste productielocaties van FrieslandCampina en richt zich voornamelijk op de productie van ingrediënten voor de babyvoeding en farmaceutische industrie. Hier zijn we zeer succesvol in. Recent is er een state of the art IFT(baby &kindervoeding) fabriek gebouwd in Borculo. En we gaan de komende jaren nog flink uitbreiden en innoveren. In onze ambitie en toekomstvisie, zijn we op zoek naar nieuwe inspirerende leiders. Op dit moment zoeken we dan ook een Teamleider Productie. Een bijzonder leuke en dynamische rol waarin de nadruk echt ligt op peoplemanagement. Lees snel verder als jij die Teamleider Productie bent die graag bezig is met de toekomst!
What we ask
Voor deze rol zijn we op zoek naar kandidaten met
• HBO werk- en denkniveau
• Minimaal afgeronde MBO-4 opleiding in een technische richting, bij voorkeur afgeronde HBO opleiding
• Minimaal 1 jaar leidinggevende ervaring, bij voorkeur binnen een productieomgeving
• Absolute affiniteit met techniek, productie en bovenal mensen
• Aantoonbare leergierigheid
What we offer
Je salaris wordt gebaseerd op de zwaarte van de functie, je ervaring en opleiding. Maar FrieslandCampina beloont niet alleen in geld. We vinden het belangrijk dat je blijft groeien. Want die ontwikkeling komt zowel onze producten als jouw carrière ten goede. Daarom investeren we in relevante opleidingen en trainingen binnen jouw vakgebied. Ook op de werkvloer merk je dat de nadruk ligt op het uitwisselen van kennis tussen collega's onderling. Zo leer je tenslotte het meest. Daarnaast:

• Een salaris dat overeenkomt met jouw wensen en ervaring
• Eén van de beste pensioenregelingen van Nederland
• Mogelijkheid tot deelname aan de collectieve ziektekostenverzekering
• Deelname aan collectieve ongevallenverzekering door werkgever gesloten
• Mogelijkheid tot deelname aan collectieve ANW Hiaatverzekering (premie voor werknemer)
• Fulltime werkweek van 38 uur
• Verder is de CAO van Hoger Personeel van toepassing
Vacancy description
In deze uitdagende rol staan veiligheid, kwaliteit en continuïteit voorop! Je geeft leiding aan en coacht jouw eigen productieteam (circa 10 fte) en bent tijdens jouw dienst verantwoordelijk voor de continuïteit van de productie. Buiten kantoortijd ben je lokatie breed verantwoordelijk. Je stuurt een behoorlijk gevarieerde groep professionals aan (operators) binnen een vriendelijke en hechte omgeving. En verder:

• Je coacht jouw medewerkers voor het optimaal realiseren van de productieprocessen;
• Je bent de verbindende schakel tussen enerzijds de Production Manager en anderzijds de ondersteunende afdelingen zoals Maintenance, Quality Control, Quality Assurance, Logistiek en de procestechnologische ondersteuning;
• Je werkt met een gestructureerde communicatie en ploeg overdacht systematiek, volgens de continu verbeter filosofie;
• Je ziet toe op de handhaving van de veiligheidsvoorschriften, wettelijke kwaliteitseisen, HACCP, milieu
• en ARBO voorschriften. Je acteert adequaat op incidenten;
• Je hebt een instelling om continu te verbeteren, die je ook uitdraagt naar jouw team.
• Hierbij signaleren jullie verbeteringen die jullie gezamenlijk binnen het gevalideerde proces oppakken of die jij inbrengt in de continue verbetersystematiek;
• Je houdt je bezig met alle personeelsvraagstukken van je team medewerkers en bent actief betrokken bij de ontwikkeling van jouw medewerkers;
• Je neemt deel in locatie brede projecten.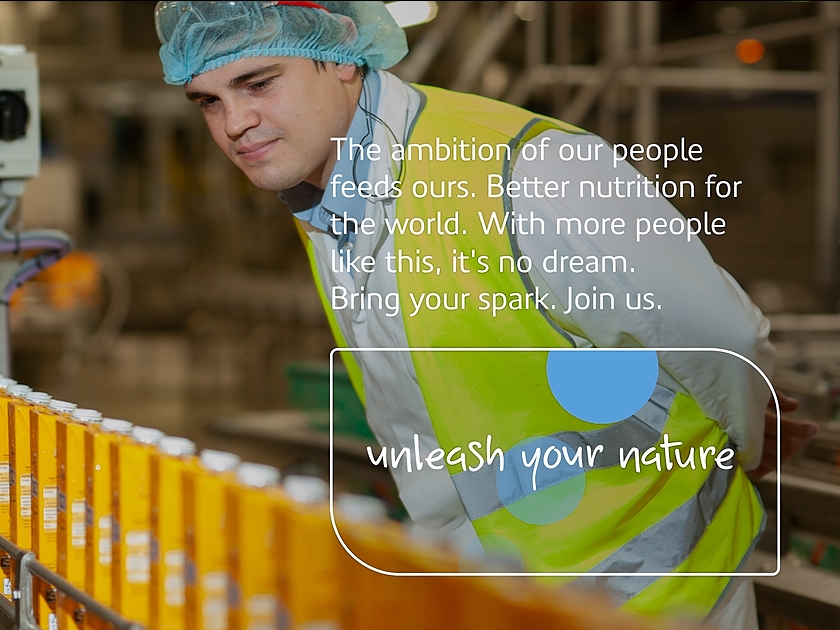 Bij Friesland Campina werken we samen om dagelijks miljoenen consumenten te voorzien van waardevolle voedingsstoffen. De wereld verandert steeds sneller en wordt steeds complexer. Balans is voor ons een
sleutelwoord; 'en' is belangrijker dan 'of' en 'maar'. We zijn één van de grootste zuivelbedrijven van de wereld en door onze unieke structuur zijn onze boeren zowel leverancier als eigenaar van het bedrijf. We zijn
succesvol omdat we goed zijn in het verwaarden van onze melk, zowel commercieel als op het gebeid van voedingswaarde van onze producten. We zijn actief in zeer competitieve markten en moeten daarom blijven innoveren en soms risico's nemen om relevant te blijven. Zowel wij als onze boeren geloven in eerlijk zaken doen met focus op de lange termijn. Duurzaamheid is hiervan voor ons een logisch gevolg. Ondernemende
mensen die zowel strategisch kunnen denken en resultaten kunnen boeken voelen zich bij ons thuis.

Bekijk onderstaand filmpje over onze organisatie:
https://youtu.be/xUw6z-WEmWQ

JOB-ID: 48992 | Production Team Leader, Netherlands