Continuous Improvement Manager
In deze functie ben je verantwoordelijk voor het mede vaststellen en daadwerkelijk uitvoeren van verbeterprojecten. Je stuurt daarnaast de Learning & Development activiteiten aan, inclusief Werkplek opleiden (WPO).De Continuous Improvement Manager werkt als onderdeel van het Locatie team om door middel van continu verbeteren de (financiële) resultaten en impact te garanderen. Uiteindelijk is het doel operationeel excellente prestatie van onze productielocaties, waar management en medewerkers in staat zijn om zelfstandig de prestaties te verbeteren door middel van WCOM-werkwijzen en Continue Verbeteren
Continuous Improvement Manager
What we ask
Functie eisenOm een succesvolle Continuous Improvement Manager te zijn ben of bezit jij:
Een afgeronde Masteropleiding bij voorkeur levensmiddelentechnologie of supply chain management;

Aantoonbare ervaring (1-3 jaar) op het gebied van Continuous Improvement zoals WCOM/Lean/Six sigma in een operations omgeving;

Ervaring op het gebied van project en change management;

Communicatieve vaardigheden zowel in Nederlands als Engels en in staat om op verschillende niveaus binnen de organisatie te communiceren;

Een teamplayer met de eigenschappen: Resultaatgericht, analytisch, conceptueel, pragmatisch, verbindend, flexibel en organisatiesensitief.
What we offer
Je salaris wordt gebaseerd op de zwaarte van de functie, je ervaring en opleiding. Maar FrieslandCampina beloont niet alleen in geld. We vinden het belangrijk dat je blijft groeien. Want die ontwikkeling komt zowel onze producten als jouw carrière ten goede. Daarom investeren we in relevante opleidingen en trainingen binnen jouw vakgebied. Ook op de werkvloer merk je dat de nadruk ligt op het uitwisselen van kennis tussen collega's onderling. Zo leer je ten slotte het meest.
Vacancy description
De belangrijkste verantwoordelijkheden als CI Manager zijn:
Mede bepalen van de meerjaren CI-strategie en het daadwerkelijk zorgdragen voor de uitvoering en standaardisatie voor de locatie Steenderen;

Adviseren van het locatie-team over het te voeren CI-beleid en de te implementeren WCOM-methoden;

Het leiden van verschillende werkstromen, verzekeren van resultaten, impact en het ontwikkelen van WCOM-vaardigheden in de organisatie;

Communicatie en verbinding met stakeholders en managen van verwachtingen. Het identificeren van verbeteringen en uitvoeren van change managementactiviteiten;

Het opvolgen van de impact en resultaten van initiatieven (operationele en financiële KPI's);

Organisatie en vaardigheden ontwikkelen van de medewerkers op locatie, onder andere door opleiden, faciliteren van overleggen, feedback en coaching;

Proces confirmatie op WCOM-standaarden en uitvoeren van (maturity) assessments op locatie;

Identificeren en oplossen van opkomende uitdagingen binnen de werkstromen.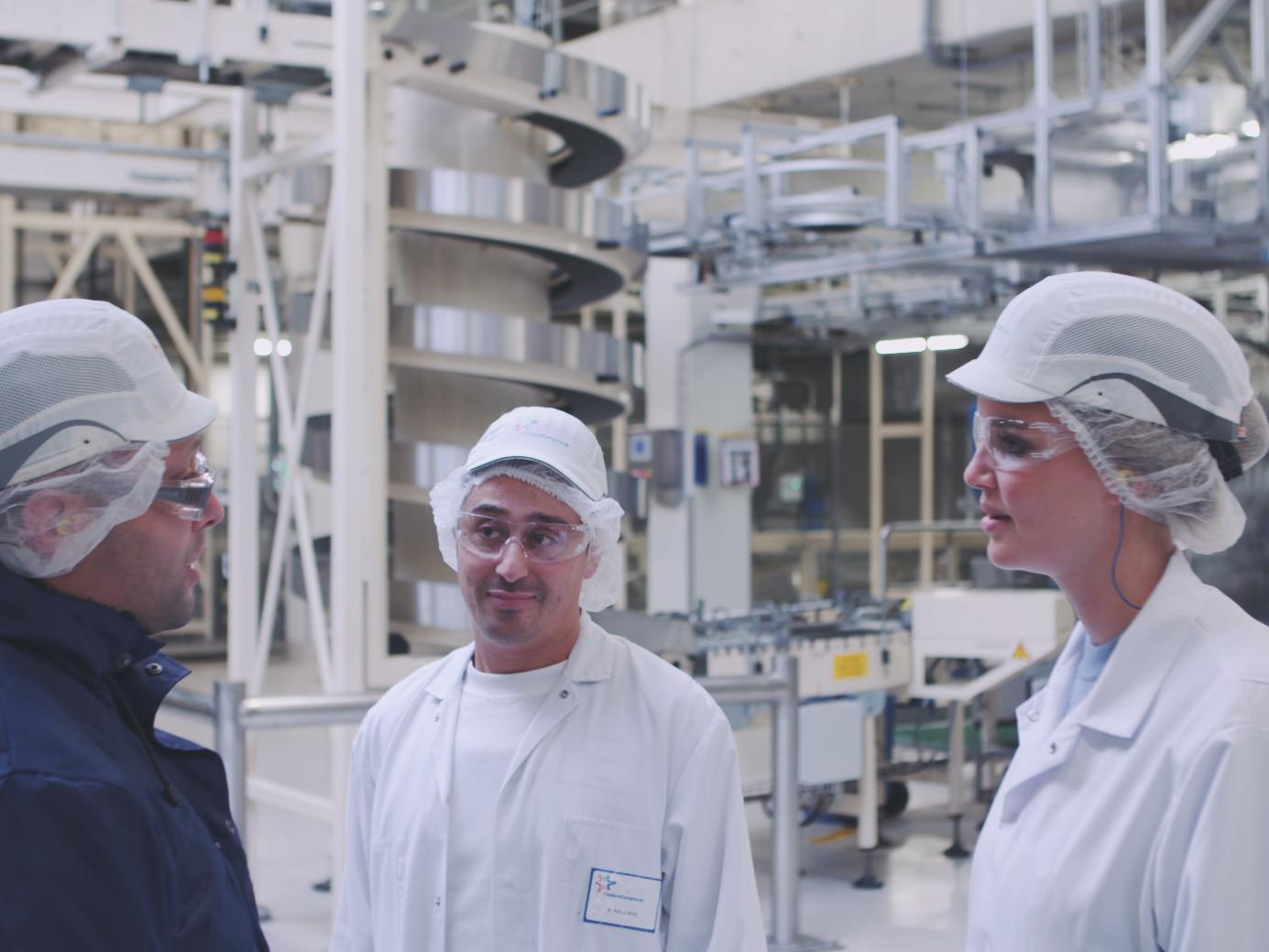 Als Continuous Improvement Manager ben je direct verantwoordelijk voor het initiëren en operationaliseren van de WCOM-activiteiten.Je bent onderdeel van het plant management team en rapporteert aan de locatiemanager Steenderen. En je stuurt de verbeterteams en Learning & Development activiteiten aan.
De locatie Steenderen is een onderdeel van de business group Food & Beverage en produceert specialiteiten kaas zoals Milner en Frico. In Steenderen wordt verse melk van onze leden melkveehouders verwerkt tot kaas, vervolgens wordt deze rechtstreeks aan onze nationale en internationale klanten geleverd. Dit alles gebeurt in een geautomatiseerde en voedselveilige productieomgeving met een klein hecht team
JOB-ID: 48815 | Continuous Improvement Manager, Netherlands