Manager - Technische Dienst
Ben jij een ervaren Technical Services, Maintenance of sr. Project manager, maar zoek je een unieke uitdaging in een hele dynamische omgeving? Een rol waarin je hands-on werk kan combineren met strategisch leiderschap?
Deze rol als Manager Technical Services voor ons Innovation Center in Wageningen is dan voor jou wellicht de volgende stap in je carrière.
Manager - Technische Dienst
What we ask
Voor ons ben je een ideale kandidaat als je voldoet aan de volgende kenmerken:
Je houdt van dagelijkse nieuwe uitdagingen en hebt een hands-on mentaliteit;
Je neemt verantwoordelijkheid voor je werk en doet dit vanuit 'continu verbeteren';
Je bent klantgericht en besluitvaardig;
Je hebt minimaal 5 jaar relevante ervaring in een vergelijkbare rol of als sr. project manager binnen de voedingsmiddelenindustrie;
Je hebt minimaal met goed gevolg een HBO-opleiding afgerond, bijvoorbeeld richting elektrotechniek, proces techniek, technische bedrijfskunde of werktuigbouwkunde;
Je hebt veel ervaring in project management van industrie proces projecten;
Je hebt ervaring met Operational Technology (besturingstechniek en digitalisering processen);
Je bent ervaren met het werken in digitale omgeving, zoals met Excel en SharePoint.
Ruime ervaring in stakeholder - en risico management;
Je hebt ruime ervaring in leidinggeven, bent analytisch sterk, resultaat gericht, assertief, overtuigend, stressbestendig en durft het verschil te maken;
Opstellen van het operationeel jaarplan en budget en tevens het voorstellen van investeringen met betrekking tot de aanschaf/modificeren/vervangen van installaties en apparaten;
What we offer
Samen werken met een toegewijd team van individuele professionals in het vakgebied;
De mogelijkheid om projectmatig inhouds-gedreven en hands-on werk te combineren met een leidinggevende rol;
Een marktconform pakket aan arbeidsvoorwaarden: We bieden een prettige work-life balance, marktconform salaris & goede secundaire voorwaarden (werkweek van 38 uur, eindejaarsvergoeding van 3%, marktconform pensioen, vakantiegeld 8%, flexibele werktijden, mogelijkheid om vanuit huis te werken, bonus);
De mogelijkheid om jezelf verder te ontwikkelen via diverse trainingen en coaching programma's binnen FrieslandCampina;
We geven je vertrouwen en autonomie om lange termijn impact te genereren dat bijdraagt aan betere voeding voor de wereld.
Vacancy description
Als Manager Technical Services ben je eindverantwoordelijk voor het aansturen van de technische dienst welke verantwoordelijk is voor het onderhoud en modificaties van alle technische installaties en apparaten. Met als doel dat deze goed en veilig functioneren en voldoen aan wet en regelgeving als mede aan de FrieslandCampina QA eisen. Je vervult een leidende rol in de investeringstrajecten van het Innovation Centre, die de innovatie bevorderen. "Je maakt Verbinding, je bent Verantwoordelijk, Besluitvaardig, Actiegericht en Hand-on". Als manager werk je op niveau van 'continu verbeteren', coaching en budget sturing.

Friesland Campina Innovation Centre is de R&D locatie in Europa
Er is een Proef fabriek (2500 m2) met bijbehorende utilities, waarin alle zuivel processen aanwezig zijn voor product en proces ontwikkelingen
Veel laboratoria (40 ruimtes) met een grote diversiteit aan analyse apparatuur
Een moderne kantoor omgeving gericht op samenwerking
Het betreft alle Pilot Plant, laboratoria en gebouw installaties en apparaten.
Onderhoud vanuit een goed ingericht SAP PM maintenance systeem en TD team.
Vanwege R&D het realiseren van veel modificaties en investeringen in de Pilot Plant en labs.
Verantwoordelijk voor OT (besturingstechniek en digitalisering processen).
Actief als trekker in ontwerp en realisatie Pilot Plant en Utility projecten vanuit het eigen TD team.
Verantwoordelijk voor veiligheid en veilig werken aan en met de technische installaties en apparaten.
Actief in verbeteren van duurzaamheid door reduceren van energie verbruik en afval.
Managen van de Capex investeringen en deelname in de Capex board.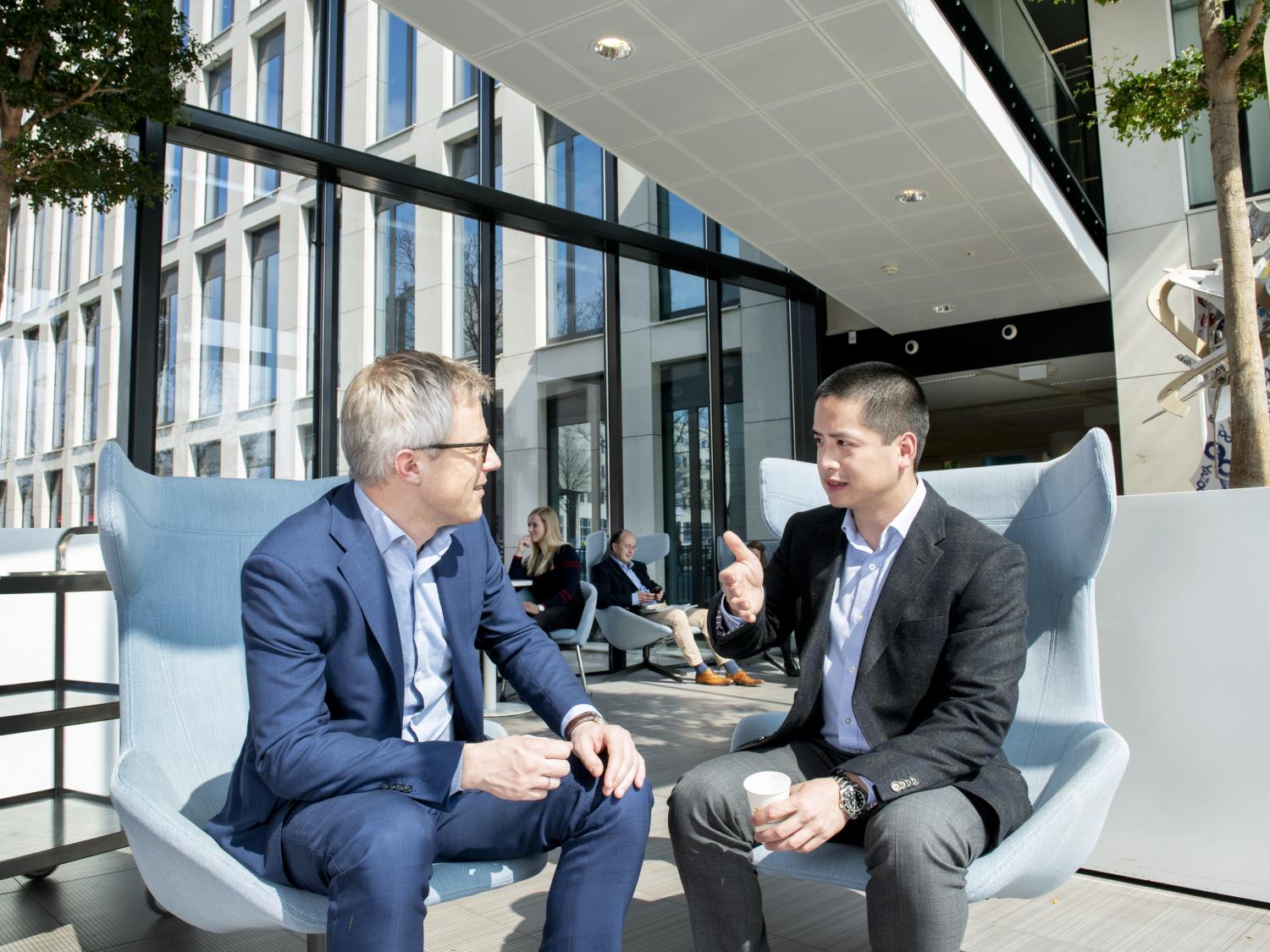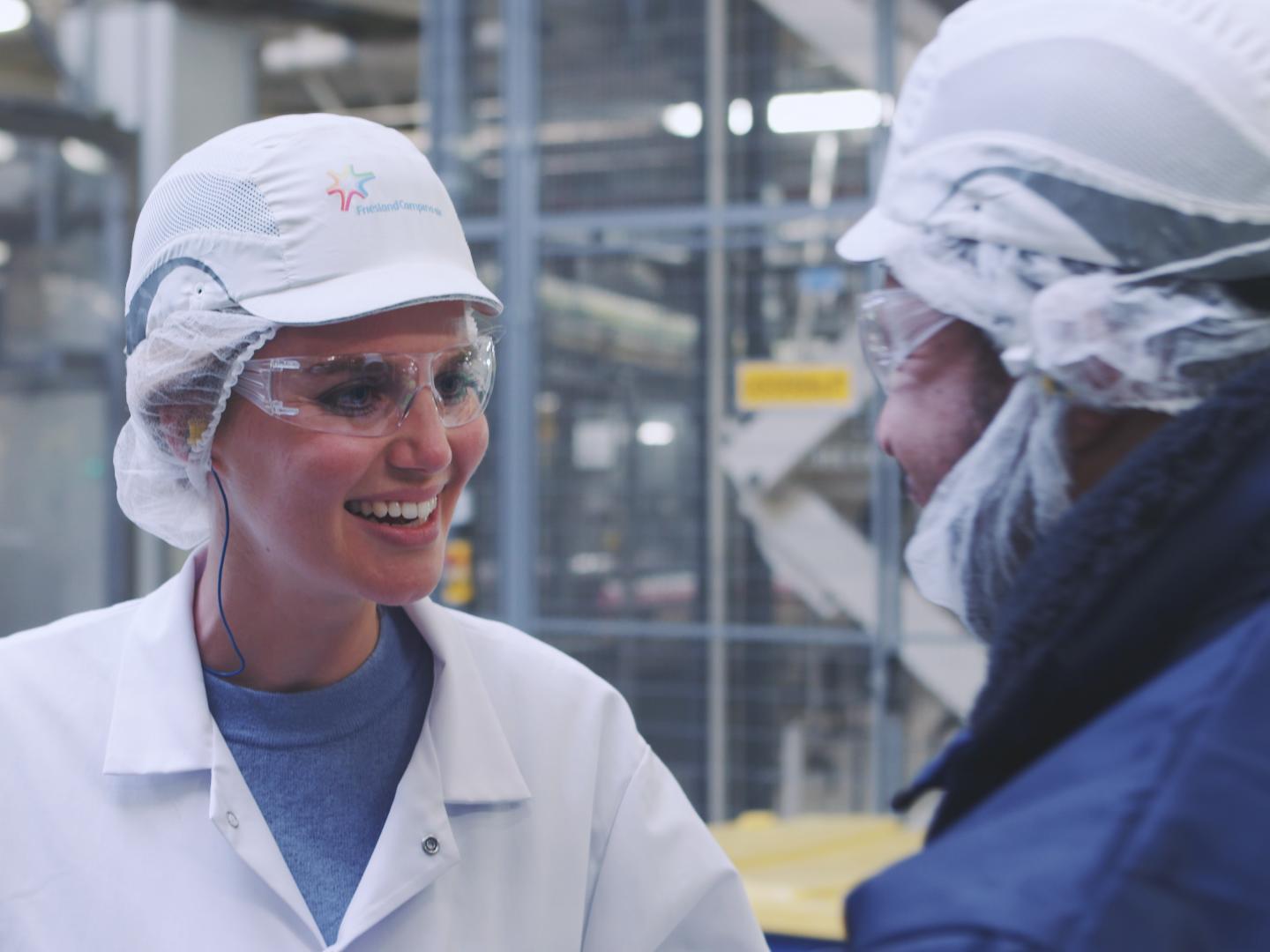 De Manager Technical Services is onderdeel van het Pilot Plant & Site team en rapporteert direct aan de Manager Pilot Plant & Site. Dit team bestaat uit 2 clusters met technicians, die directe verantwoordelijkheid hebben voor de experimenten die plaatsvinden in de pilot plant. Daarnaast is er een support cluster met specialisten op veiligheid, kwaliteit en planning. Alles bij elkaar zo'n 30 personen. Een divers team met één gezamenlijke verantwoordelijkheid: optimale support bieden aan de verschillende development teams binnen het Innovation Center.
Het team van de Technische dienst heeft 12 vaste medewerkers, allen in een eigen discipline, aangevuld met een flexibele schil vanuit vaste partner contractors. Er zijn twee werkplaatsen van waaruit modificaties en reparaties worden uitgevoerd.

So excited to work with colleagues from 32 nationalities in R&D who work together intensively in an inspiring environment? Then here is your opportunity.
Our Innovation Centre in Wageningen consists of four parts: a large pilot plant with cooling and storage warehouses and three buildings in which the offices and the strictly hygienic laboratories are housed. Pedestrian bridges and atriums connect the different parts with each other. The centre also includes an experience centre, an innovation kitchen and a test bakery. Here, Consumers, Customers and Employees of FrieslandCampina from all over the world can experience our tasty products. In order to accelerate and strengthen our innovation process, we also work together with innovation partners such as Wageningen University & Research Centre, other knowledge institutes, our member dairy farmers, customers and suppliers in the Innovation Centre.
About our team and office:
A multidisciplinary team — highly skilled, focused on making our best work together
A friendly environment — with wonderful cafeteria, free milk, cheese and Lattiz coffee
Sustainability - BREEAM certified sustainable building & and in view of the rise of electric means of transport, there are charging points for electric cars, scooters and / or bicycles.
About your work-life balance:
The option to work from home — we learned to master Hybrid working

Travel reimbursement — if you don't live around the corner
Learn more about our innovation center here:
https://www.frieslandcampina.com/nl/innovatie/rd-en-innovation-centres/
JOB-ID: 48479 | Manager - Technische Dienst, Netherlands