Teamleider Productie
Ga jij ons high tech productie proces binnen FrieslandCampina Veghel verder verbeteren op het gebied van kwaliteit, veiligheid, volume, mens & kosten? Jouw bijdrage in deze functie is direct zichtbaar in de fabriek en in de kwaliteit van het product. Kom werken bij FrieslandCampina in Veghel en pas jouw kennis toe als onze Manager Productie in de 5 ploegen! In deze rol kun je ontwikkelen tot echte productie manager en uiteraard meer!
Ben jij de Shift Manager Productie die wij zoeken? Lees dan snel verder en solliciteer!
What we ask
Je hebt HBO werk-en denkniveau.
Ervaring met het werken binnen een soortgelijke (productie) omgeving.
We staan in deze rol ook open voor kandidaten zonder productie ervaring, dan is wel een afgeronde HBO opleiding een vereiste!
Kennis over of ervaring met verbeter programma`s als Lean Six Sigma of WCOM.
Een flink stuk kennis in stakeholder management, waarmee je, in combinatie met jouw ervaring binnen een productie omgeving en jouw communicatieve vaardigheden snel kunt schakelen op verschillende niveaus. Je bent pragmatisch, hebt het vermogen om te analyseren en jouw bevindingen te vertalen, zowel richting hoger management als naar de werkvloer. Je stelt je op als een rol model op het gebied van veiligheid, kwaliteit en efficiëntie.
Je spreekt en schrijft Nederlands en een goed woordje Engels.
What we offer
Jouw salaris wordt gebaseerd op de zwaarte van de functie en jouw werkervaring.
Het is een functie waarbij je wordt uitbetaald op basis van 38u. Daarbij werk je in een 5-ploegen rooster en komt er boven het basis salaris nog een extra ploegentoeslag (28,95%).
FrieslandCampina beloont niet alleen in geld. We vinden het belangrijk dat je blijft groeien, want die ontwikkeling komt zowel onze producten als jouw carrière ten goede.
Daarom investeren we in relevante opleidingen en trainingen binnen jouw vakgebied.
Vacancy description
In deze rol ben jij front-to-end verantwoordelijk voor het gehele productie proces gedurende jouw shift, bijvoorbeeld voor het adequaat handelen tijdens storingen, het in kaart brengen van verbeteringen in het bestaande proces, verbeteren van de productkwaliteit en het coachen en trainen van jouw ploeg. Als Team Leader weet jij als geen ander hoe het proces eruit ziet, waar de bottlenecks zitten en hoe jij deze in samenwerking met jouw team kan oplossen. Jij pakt de leidende rol in verbeter processen en weet alle stakeholders goed mee te nemen in jouw verhaal. Met jouw fundament bouwt FrieslandCampina Veghel verder aan de fundering richting een efficiëntere, snellere, duurzame en kwalitatief hoogstaande productie locatie in (de regio) Brabant.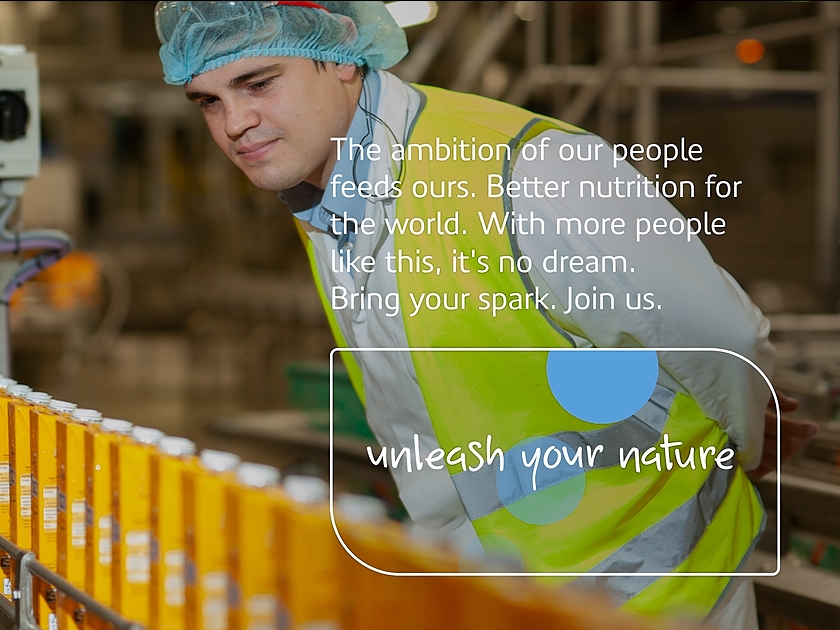 Bij FrieslandCampina delen we met 22.000 medewerkers de passie om meer uit melk te halen en om mensen verder te helpen in het leven. Met onze merken -ruim 30- bereiken we miljoenen mensen in meer dan 100 landen. Friesland Campina heeft business groups en werkmaatschappijen met vestigingen over de hele wereld. Het hoofdkantoor is gevestigd in Amersfoort.
De locatie Veghel is een onderdeel van de business-groep Ingredients en produceert en ontwikkeld in een moderne en voedselveilige productieomgeving.
Op de locatie wordt de grootste hoeveelheid melk verwerkt binnen FrieslandCampina; ruim 4 miljoen liter per dag.
De locatie Veghel levert natuurlijke ingrediënten op basis van melk, kaaswei en plantaardige grondstoffen aan industriële klanten in de tak voor zuigelingen en peuters, de voedingsindustrie, de farmaceutische-industrie en de jongdiervoederindustrie wereldwijd.
Op de locatie wordt er een nieuwe productie-unit gebouwd voor de productie van Lactoferrine.
Op de locatie in Veghel werken ruim 500 medewerkers.
Er zijn een tweetal ketens op de locatie. Iedere keten bestaat uit diverse losse fabrieken, als Teamleider ben jij verantwoordelijk voor een van de 5 ploegen in een van deze ketens.
JOB-ID: 48290 | Teamleider Productie, Netherlands