Maintenance Execution Manager
De productielocatie Veghel is één van de belangrijkste productielocaties van FrieslandCampina waarbij wij ons richten op de productie van ingrediënten voor elke levensfase en voor ingrediënten t.b.v. de farmaceutische industrie waar wij zeer succesvol in zijn. De productielocatie bestaat uit twee fabrieken. De Weiketen waar we Wei verwerken tot hoogwaardige componenten voor o.a. de farmaceutische industrie en de Melkketen waar we boerderij melk opsplitsen in hoogwaardige componenten die hun weg vinden in o.a. toepassingen in medische voeding, sportvoeding, babyvoeding en algemene food toepassingen.
Maintenance Execution Manager
What we ask
Als Maintenance Execution Manager ben jij onderdeel van het onderhoud van de Weiketen en geef je op onderhoud, strategisch en tactisch niveau advies aan de Manager Technical Services en aan de Operations Manager van deze productie plant. Samen met je team (~20 FTE) werk je samen onder het motto "Morgen doen we het beter dan vandaag".
Afgeronde HBO/WO opleiding in de richting van Techniek of soortgelijk werk- en denkniveau.
Minimaal 2-5 jaar relevante leidinggevende ervaring in een vergelijkbare/gelijkwaardige rol bij voorkeur binnen een productieomgeving of proces/levensmiddelen industrie.
Kennis en ervaring op het gebied van onderhoudsprocessen/ concepten- en projectmanagement.
People management skills in een operationele omgeving gericht op het coachen, smeden, samenbrengen en laten groeien van individuen in je teams.
Ervaring in, en affiniteit met het uitvoeren van veranderingsprocessen en continue verbeteren.
What we offer
Het betreft een fulltime functie voor 38 uur per week. Een attractief salaris gebaseerd op de zwaarte van de functie, je ervaring en opleiding. Uitstekende secundaire arbeidsvoorwaarden zoals: vakantiegeld, een bonus en een marktconform pensioen. Diverse trainingen en coaching programma's om je te helpen ontwikkelen en jouw eigen professionele carrière uit te stippelen. Interne doorgroei wordt sterk gemotiveerd vanuit FrieslandCampina. Een unieke bedrijfscultuur gezien FrieslandCampina Nederlandse roots heeft maar inmiddels is uitgegroeid tot een internationale organisatie met vestigingen over de hele wereld. Een goede werk/privé balans in een informele & vriendelijke werkomgeving waarin je samenwerkt met gedreven en professionele collega's. We geven je vertrouwen om lange termijn impact te genereren dat bijdraagt aan betere voeding voor de wereld.
Vacancy description
Je adviseert de Manager Technical Services en het Operations team van je Plant over de uitvoering van (technische) verbeteringen, maintenancewerkzaamheden en modificaties met als doel het realiseren van de (technische) doelstellingen. Je geeft hierbij je eigen visie en draagt bij aan het opzetten/uitwerken van een meerjarenplan voor de afdeling Techniek.Je maakt deel uit van het Technical Service Management Team waarmee je een gezamenlijke verantwoordelijk draagt voor de site (technische) performance. Je bouwt continue samen met je team aan een effectieve en betrouwbare technische dienstverlening binnen de fabriek. Samen met maintenance engineering realiseer je het korte- en lange termijn Maintenance plan, waar budgetten onderbouwd op afgestemd kunnen worden (FTE + M&R kosten). Daarnaast werk je samen met het Technical Service Management en de mensen van je afdeling aan verdere uitbouwen van de (voedsel- en) veiligheidscultuur wat zich concreet vertaalt in houding en gedrag, een veilige werkomgeving en een duurzame manier van werken. Je leidt je medewerkers door altijd het goede voorbeeld te geven, je coacht je medewerkers en ondersteunt hen in hun opleidings- en ontwikkelbehoeften, en zorgt zo voor een effectief en attractief team.Je rapporteert aan de Manager Technical Services site Veghel.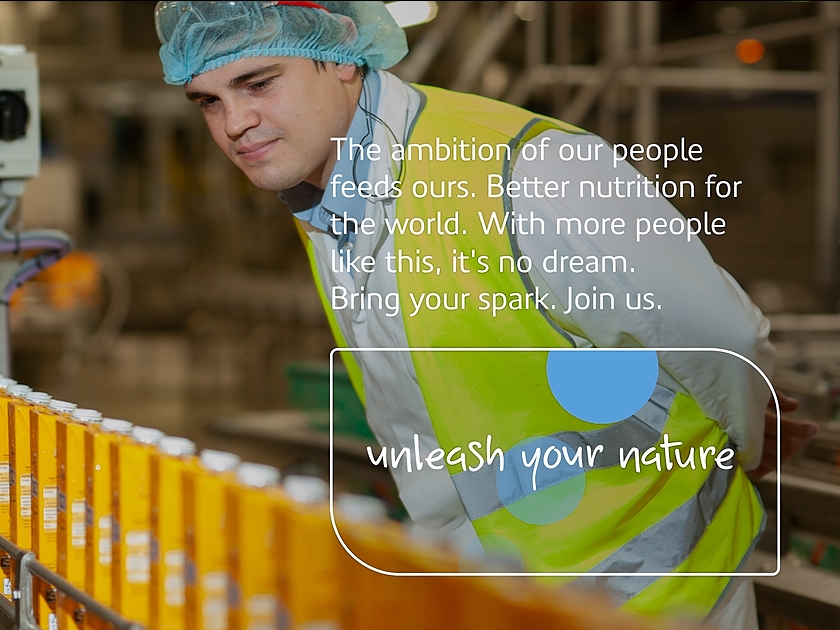 Als Manager ben jij onderdeel van het Technical Service Management Team. Je geeft leiding aan het departement Maintenance Weiketen bestaande uit ongeveer 20 FTE.
Je komt te werken in een enthousiast en ervaren technisch team met een fijne werksfeer. Onze medewerkers zijn open, vriendelijk, oprecht en pragmatisch. We zijn teamspelers die altijd streven naar een prettige samenwerking op basis van vertrouwen en respect.
JOB-ID: 47942 | Maintenance Execution Manager, Netherlands