Continuous Improvement Specialist L&D
De productielocatie in Borculo is één van de vijf grootste en belangrijkste productielocaties van FrieslandCampina en richt zich op de productie van ingrediënten voor elke levensfase. Hier zijn we zeer succesvol in.
Onder het motto: "Morgen doen we het beter dan vandaag" zijn we onze visie en aanpak van Learning en Development op onze locatie aan het professionaliseren en performance-gericht te maken.
We zoeken voor deze nieuwe functie een enthousiaste Continuous Improvement expert met Learning en Development als specialisme. Je maakt deel uit van de afdeling Continuous Improvement (CI). Je werkt in deze functie nauw samen met productie, je collega's uit je CI-team en HR.
Continuous Improvement Specialist L&D
What we ask
Minimaal HBO werk- en denkniveau
Minimaal 5 jaar ervaring in productie-, proces- en/of voedingsmiddelenindustrie
Technische opleiding en/of technische bedrijfskunde en/of opleidingskunde /didactische aantekening met passie voor de mens, voor human performance en continu leren
Ervaring met het leggen van de relatie tussen leren en presteren is een pré
Kennis of ervaring met 70:20:10-leren of TPM T&E pilaar (of bereid je hierin te verdiepen)
Teambuilder met gevoel voor stakeholdermanagement en ervaring in change management en projectmanagement
Beinvloedingsvaardigheden op alle niveaus, van werkvloer tot en met het site management team
Je bent een resultaatgerichte doorzetter, proactief, self-starter om deze nieuwe rol vorm te geven en oplossingsgericht
What we offer
Je salaris wordt gebaseerd op de zwaarte van de functie, je ervaring en opleiding. We vinden het belangrijk dat je blijft groeien. Want die ontwikkeling komt zowel onze producten als jouw carrière ten goede. Daarom investeren we in relevante opleidingen en trainingen binnen jouw vakgebied. Ook op de werkvloer merk je dat de nadruk ligt op het uitwisselen van kennis tussen collega's onderling. Zo leer je tenslotte het meest.
Vacancy description
De CI specialist L&D is een continu verbeteraar die zich heeft gespecialiseerd in Human Performance: jij hebt een visie op L&D die gericht is op continu leren en presteren.
Je bouwt met het management verder aan de ontwikkeling van de L&D visie die gericht is op performance, zodat we de transitie maken van L&D compliance naar L&D performance
Je bent in staat de L&D visie en locatiestrategieën te vertalen naar projecten. Je leidt deze projecten met als resultaat het daadwerkelijk continu verbeteren van de performance waarbij je je change management-vaardigheden inzet.
Je werkt daarbij intensief samen met de lead assessor, de afdeling productie, ondersteunende afdelingen, je CI-team collega's en HR. Daarnaast heb je contact met je counterparts op andere productielocaties om synergie te creëren en best practices te ontwikkelen.
Je onderzoekt en analyseert performance gaps gerelateerd aan mens-methode oorzaken en implementeert en ontwikkelt leeroplossingen via methodieken zoals 70:20:10 of uit TPM.
Je faciliteert leidinggevenden bij het bepalen van de inzetbaarheid van hun teams (inzetbaarheidssmatrix) en ontwikkelbehoefte van teamleden.
Je ontwikkelt in nauwe samenwerking met HR groeipaden, bijbehorende kennis- en vaardighedenniveaus, assessments en borgt dit ook in het Learning Management Systeem.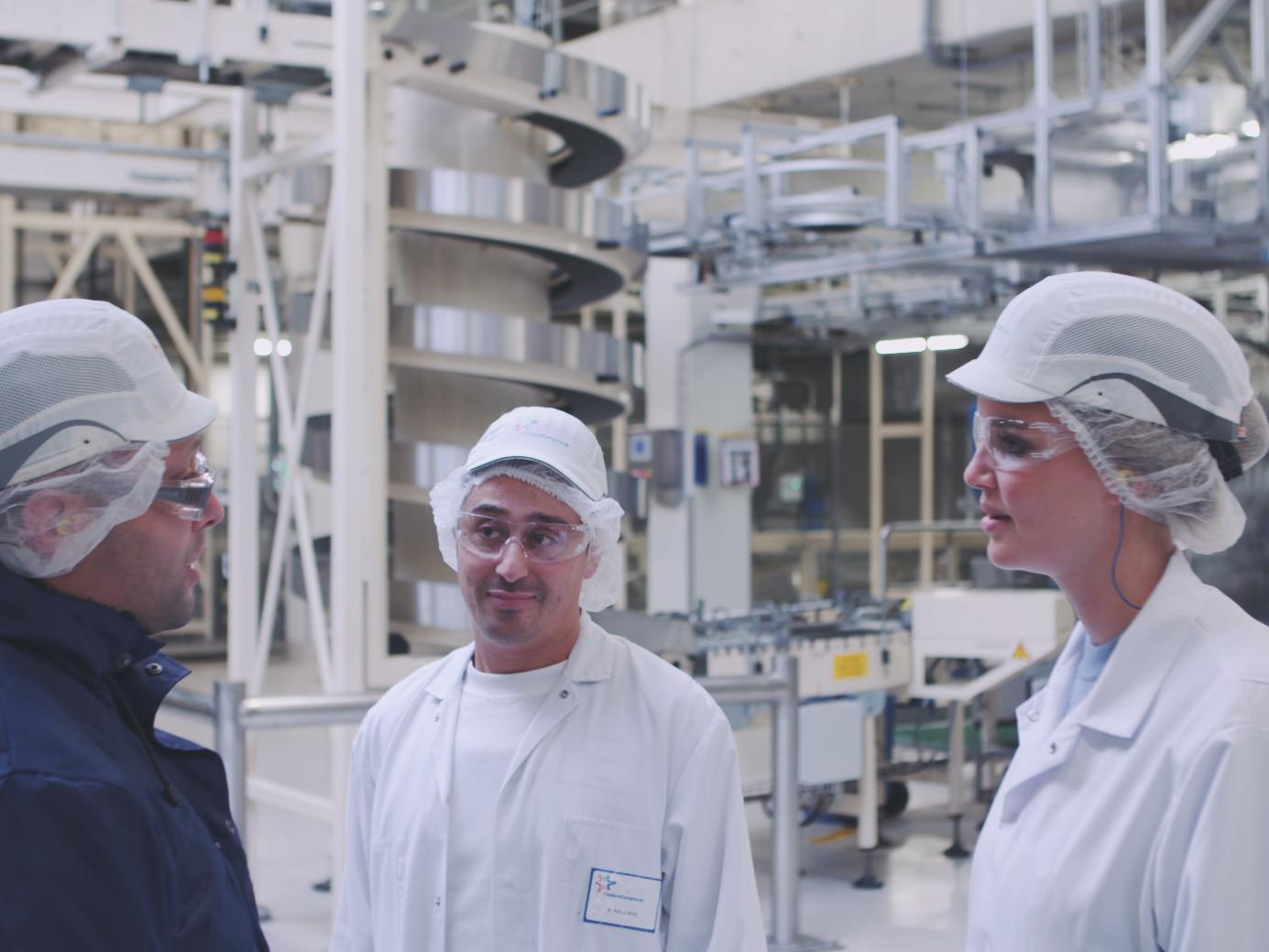 JOB-ID: 47817 | Continuous Improvement Specialist L&D, Netherlands