Manager Technology
Voor onze Kaasfabriek in Bedum zoeken wij een Manager Technology & QC (LT lid). In deze functie heb je de taak om sturing te geven aan procesoptimalisatie op de korte en lange termijn. Bedum Cheese gaat VOOROP in duurzaamheid, vanuit deze functie lever jij daar een belangrijke bijdrage aan.

FrieslandCampina accepteert geen ongevraagde hulp van bureaus voor deze vacature. Er is geen vergoeding verschuldigd indien een kandidaat wordt aangenomen, welke ongevraagd verzonden is. Acquisitie n.a.v. deze vacature wordt niet op prijs gesteld.
What we ask
We verwachten dat je het volgende meebrengt:
Academisch werk- en denkniveau, achtergrond in chemische technologie of levensmiddelentechnologie;
Minimaal 5 jaar werkervaring binnen de procesindustrie of food/pharma;
Kennis en ervaring op het gebied van operational excellence;
Kennis op het gebied van lean six sigma is een pré;De volgende competenties:
analystisch;
resultaatgericht;
sensitief;
proactief;
innovatief;
energiek en gedreven
sociaal/communicatief vaardig.
What we offer
Unieke cultuur gezien FrieslandCampina een Nederlandse roots heeft maar inmiddels is uitgegroeid tot een internationale organisatie met vestigingen over de hele wereld;
We bieden een prettige work-life balance, marktconform salaris & goede secundaire voorwaarden (werkweek van 38 uur, eindejaarsvergoeding van 3%, marktconform pensioen, vakantiegeld 8%, flexibele werktijden, mogelijkheid om vanuit huis te werken, bonus);
Diverse trainingen en coaching programma's om je te helpen ontwikkelingen en jouw eigen professionele carrière uit te stippelen;
Interne doorgroei wordt sterk gemotiveerd vanuit FrieslandCampina!
Een informele & vriendelijke werkomgeving waarin je samenwerkt met gedreven en professionele collega's;
We geven je vertrouwen en autonomie om lange termijn impact te genereren dat bijdraagt aan betere voeding voor de wereld;
Vacancy description
Als Manager Technology & QC ben je verantwoordelijk voor zowel de procesinstallaties als de procesvoering bij onze kaasfabriek in Bedum. Je hebt een belangrijke rol om sturing te geven aan procesoptimalisatie op de korte en lange termijn en voor het optimaliseren van materiaal- en energieverbruik. Tevens ben je verantwoordelijk voor een correcte kwaliteitscontrole en vrijgave van onze producten. Je geeft direct leiding aan 3 technologen en 6 medewerkers van de afdeling QC. Je maakt deel uit van het Leiderschapsteam (LT) en rapporteert aan de Plant Manager. De afdeling Technologie biedt procestechnologische ondersteuning voor de korte termijn (bijv. op het gebied van OEE en process stability) als procesoptimalisatie voor de langere termijn (verbeteringen, investeringen, strategiebepaling). Daarbij wordt nauw samengewerkt met de centrale R&D afdeling. Functioneel rapporteer je aan de Manager Development van de Business Group. Als LT lid ben je mede verantwoordelijk voor de hele kaasfabriek in Bedum . Je levert bijvoorbeeld een bijdrage via LT overleggen en bij het samenstellen en uitvoeren van het Bedum meerjarenplan.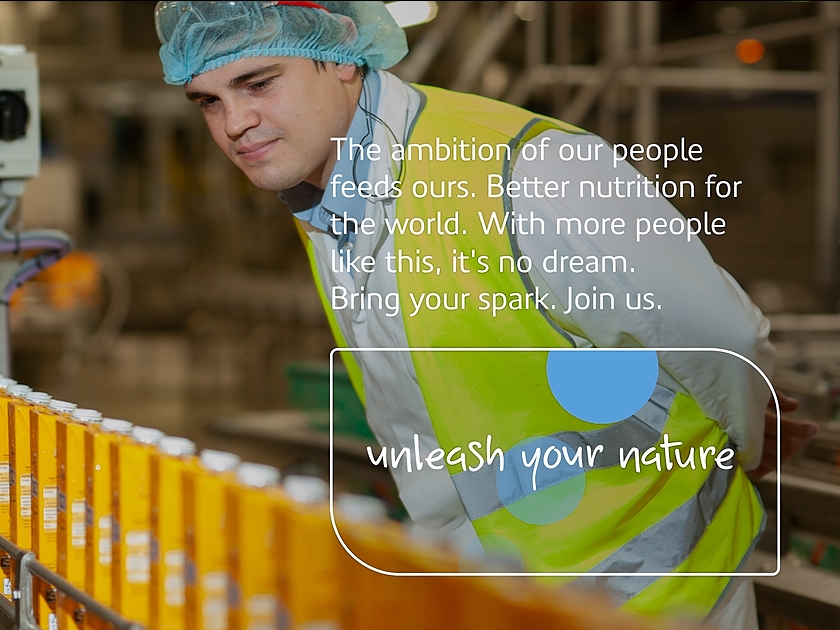 Je bent vast nieuwsgierig geworden waar jij wellicht komt te werken, daar vertellen wij je graag meer over! FrieslandCampina is inmiddels meer dan 100 jaar een begrip Bedum en is verantwoordelijk voor het gehele productieproces van Goudse- en Maasdam kaas en het verpakken van foliekaas. En wie kaas maakt, houdt wei over. Wei bevat heel veel belangrijke voedingsstoffen die we in Bedum verwerken tot verschillende poeders en ingrediënten. Sommige ingrediënten worden getransporteerd naar andere productielocaties, maar veel gebruiken we in Bedum voor het maken van kindervoeding. Hiermee maken wij elke dag wereldwijd vele klanten en consumenten blij en daar zijn wij trots op! Onze collega's nemen je graag mee in een kijkje op de productielocatie: Kijkje bij de kaasmakers in Bedum
JOB-ID: 47611 | Manager Technology, Netherlands