R&D Pilot Plant medewerker
Heb jij ervaring als procesoperator (in de levensmiddelenindustrie) of een opleiding in de richting van Levensmiddelentechnologie of Procestechnologie en wil jij je ontwikkelen binnen Research&Development? Wil jij door de uitvoering van proeven een belangrijke schakel zijn bij het ontwikkelen en begeleiden van nieuwe producten en processen voor FrieslandCampina? Ga dan aan de slag als R&D Pilot Plant medewerker in Wageningen.
R&D Pilot Plant medewerker
What we ask
Je haalt energie uit het werken aan onderzoek, je vindt het leuk om samen met je collega's te werken aan innovatie. Je bent proactief, zelfstandig en werkt accuraat zodat de proeven volgens planning kunnen verlopen:
Een afgerond MBO niveau 4/HBO opleiding. Het liefst in de richting Levensmiddelentechnologie of Procestechnologie:
Een aantal jaar werkervaring binnen het vakgebied als procesoperatoris een pre:
Affiniteit met en kennis van technologieën als melkprocessing, kaas, indamp- en droogtechnologie en/of (membraan) filtratie;
Affiniteit met innovatie;
Kennis van de Engelse taal, zowel mondeling als schriftelijk.
What we offer
Deze functie in ingeschaald in Zuivel CAO 7 (€2900,- tot 3500,- o.b.v. 36uur) je salaris wordt gebaseerd op je ervaring en opleiding;
Unieke cultuur gezien FrieslandCampina een Nederlandse roots heeft maar inmiddels is uitgegroeid tot een internationale organisatie met vestigingen over de hele wereld;
We bieden een prettige werk/privé balans, marktconform salaris & goede secundaire voorwaarden: werkweek van 36 uur, vakantiegeld 8%, marktconform pensioen, 4% eindejaarsuitkering en 1% duurzaam inzetbaarheids budget;
Diverse trainingen en coaching programma's om je te helpen ontwikkelingen en jouw eigen professionele carrière uit te stippelen;
Een informele & vriendelijke werkomgeving waarin je samenwerkt met gedreven en professionele collega's;
We geven je vertrouwen en autonomie om lange termijn impact te genereren dat bijdraagt aan betere voeding voor de wereld;
Interne doorgroei wordt sterk gemotiveerd vanuit FrieslandCampina!
Vacancy description
In deze functie bereid je zelfstandig de proef voor, van het opbouwen van de procesapparatuur tot het klaarzetten van de grondstoffen. Je voert de proef uit en zorgt ervoor dat de proef op een veilige manier wordt uitgevoerd en volgens het afgesproken plan. Na het uitvoeren van de proef stel je het bijbehorende rapport op met daarin je bevindingen en analyse. Je adviseert je opdrachtgever,collega's en het projectteam over mogelijke vervolgproeven of verbeteringen. Naast de uitvoering van de proeven zorg je ook voor onderhoudswerkzaamheden aan de pilot apparatuur. Tevens doe je voorstellen ten aanzien van optimalisatie van processen en het aanschaffen van apparatuur en je werkt mee aan het up-to-date houden van werkvoorschriften en procedures t.a.v. veiligheid en voedselveiligheid (HACCP)
Als Pilot Plant medewerker ben je niet alleen, je werkt nauw samen met je 18 andere collega's. Je verdeelt samen de werkzaamheden en hebt veel overleg met elkaar. Je werkt ook nauw samen met de technologen en de productontwikkelaars, je bespreekt met hen vooraf de uit te voeren proeven en je stemt de resultaten met hen af. Er wordt verwacht dat je meedenkt met de processen en mogelijkheden, draagt actief jouw adviezen aan en laat van je horen.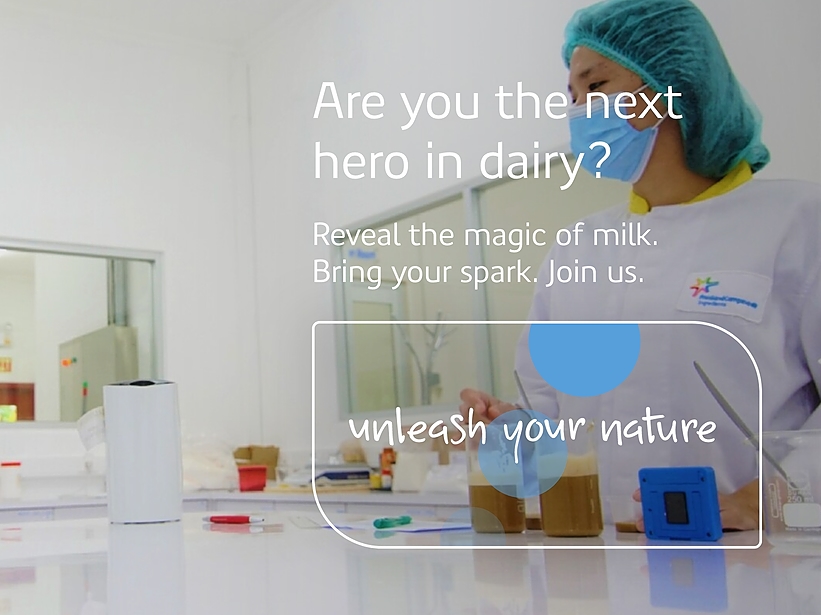 In de Pilot Plant van Wageningen zijn 2 teams actief. De werkzaamheden in Wageningen voer je uit in een team van 9 personen. Het team maakt onderdeel uit van Pilot plant & Site, onderdeel van R&D Innovation binnen FrieslandCampina, met ook een vestiging in Meppel. De Pilot Plant in Wageningen kun je zien als een complexe kleine fabriek. Dit komt doordat er veel verschillende zuivelprocessen plaatsvinden die veilig en efficiënt uitgevoerd moeten worden.
Bij FrieslandCampina delen we met 21.000 medewerkers de passie om meer uit melk te halen en om mensen verder te helpen in het leven. Met onze merken -ruim 30- bereiken we miljoenen mensen in meer dan 100 landen. FrieslandCampina heeft business groups en werkmaatschappijen met vestigingen over de hele wereld. Het hoofdkantoor is gevestigd in Amersfoort.
JOB-ID: 47531 | R&D Pilot Plant medewerker, Netherlands