Master Data Specialist
Als Master Data Specialist ben je onze expert op het gebied van master data-beheer. Je vetaalt commerciële ideeën naar oplossingen, en ouw accuraatheid en focus op details hebben directe impact op het succes van onze Cheese Supply Chain!
What we ask
Als servicegerichte Master Data specialist heb je een spilfunctie in de organisatie en ben je betrokken bij diverse afdelingen en disciplines (o.a. customer service, sales, productie, warehousing & distributie, planning, quality assurance en onze (externe) productie- en verpakkingslocaties).
Je voorziet diverse afdelingen van de juiste informatie, adviseert ze, en denkt mee om te zorgen dat onze master data up-to-date zijn, je communiceert proactief met deze afdelingen en collega's en speelt slim in op hun wensen en behoeften.
Jij hebt kennis van verschillende systemen en bewaart bij complexe processen het overzicht. Uitdagingen ga je niet uit de weg en streven naar kwaliteit is voor jou vanzelfsprekend.
Gedreven en betrokken zijn kernwoorden die op jou van toepassing zijn. In aanvulling op bovenstaand heb jij:
Minimaal MBO+ afgerond (Bedrijfskundig, Supply Chain, Logistiek, Economie)
Uitstekende beheersing van de Nederlandse- en Engelse taal (woord en geschrift)
Microsoft Office ervaring (m.n. PowerPoint), SAP, DSP en WebcenterGold zijn een pré
Affiniteit met productie- & logistieke processen van voeding en het beoordelen en verbinden van (master) data objecten die daaraan gelinkt zijn
What we offer
• Deze functie in ingeschaald in Zuivel CAO ( €2927,- tot €3600,- o.b.v. 36uur) je salaris wordt gebaseerd op je ervaring en opleiding;
• Unieke cultuur gezien FrieslandCampina een Nederlandse roots heeft maar inmiddels is uitgegroeid tot een internationale organisatie met vestigingen over de hele wereld;
• We bieden een prettige werk/privé balans, marktconform salaris & goede secundaire voorwaarden (indien gewenst kan je het volgende toevoegen: werkweek van 36 uur, vakantiegeld 8%, marktconform pensioen, 4% eindejaarsuitkering, flexibele werktijden;
• Diverse trainingen en coaching programma's om je te helpen ontwikkelingen en jouw eigen professionele carrière uit te stippelen;
• Interne doorgroei wordt sterk gemotiveerd vanuit FrieslandCampina!
• Een informele & vriendelijke werkomgeving waarin je samenwerkt met gedreven en professionele collega's;
• We geven je vertrouwen en autonomie om lange termijn impact te genereren dat bijdraagt aan betere voeding voor de wereld;
Vacancy description
Onze kazen worden over de hele wereld verkocht. De productie ervan vindt plaats in een netwerk van fabrieken en opslaglocaties, die nauw samenwerken om van rauwe melk allerlei heerlijke soorten en maten kaas te maken. Productie, rijping en verpakking, elke locatie heeft zijn eigen taak in het netwerk. Maar het succes van dat netwerk staat of valt met de kwaliteit van de data! We zijn daarom op zoek naar versterking van ons Material Master Data Management team, dat als kerntaak het verzorgen en bewaken van de (material) master data heeft. Wil jij directe impact hebben op onze producten wereldwijd en ben je van nature iemand die accuraatheid en compleetheid belangrijk vindt? Dan zoeken we jou!
Als Master Data Specialist vervul je een expertrol op het gebied van master data-beheer voor een specifiek kaasportfolio en het bijbehorende supply netwerk.
Je helpt de organisatie om snel en accuraat in te spelen op commerciële kansen en supply chain uitdagingen door businessbehoeften te vertalen naar master data oplossingen.
Van dag tot dag behandel je aanvragen vanuit de organisatie om master data te creëren of te wijzigen en je verwerkt deze tijdig en correct in de verschillende systemen.
Je staat hierbij in nauw contact met collega's van verschillende FrieslandCampina Cheese locaties. Je speelt een belangrijke rol om deze collega's te adviseren, te faciliteren en zodanig aan te sturen dat aangevraagde wijzigingen First Time Right verwerkt kunnen worden.
Via controles en rapportages borg je een accurate uitvoering van je werkzaamheden.
Je levert een voortdurende bijdrage aan de optimalisatie van processen en werkwijzen om tot een servicegerichte en efficiënt werkproces te komen.
Je hebt een belangrijke adviesrol binnen projecten op het gebied van specificatiebeheer en master data management.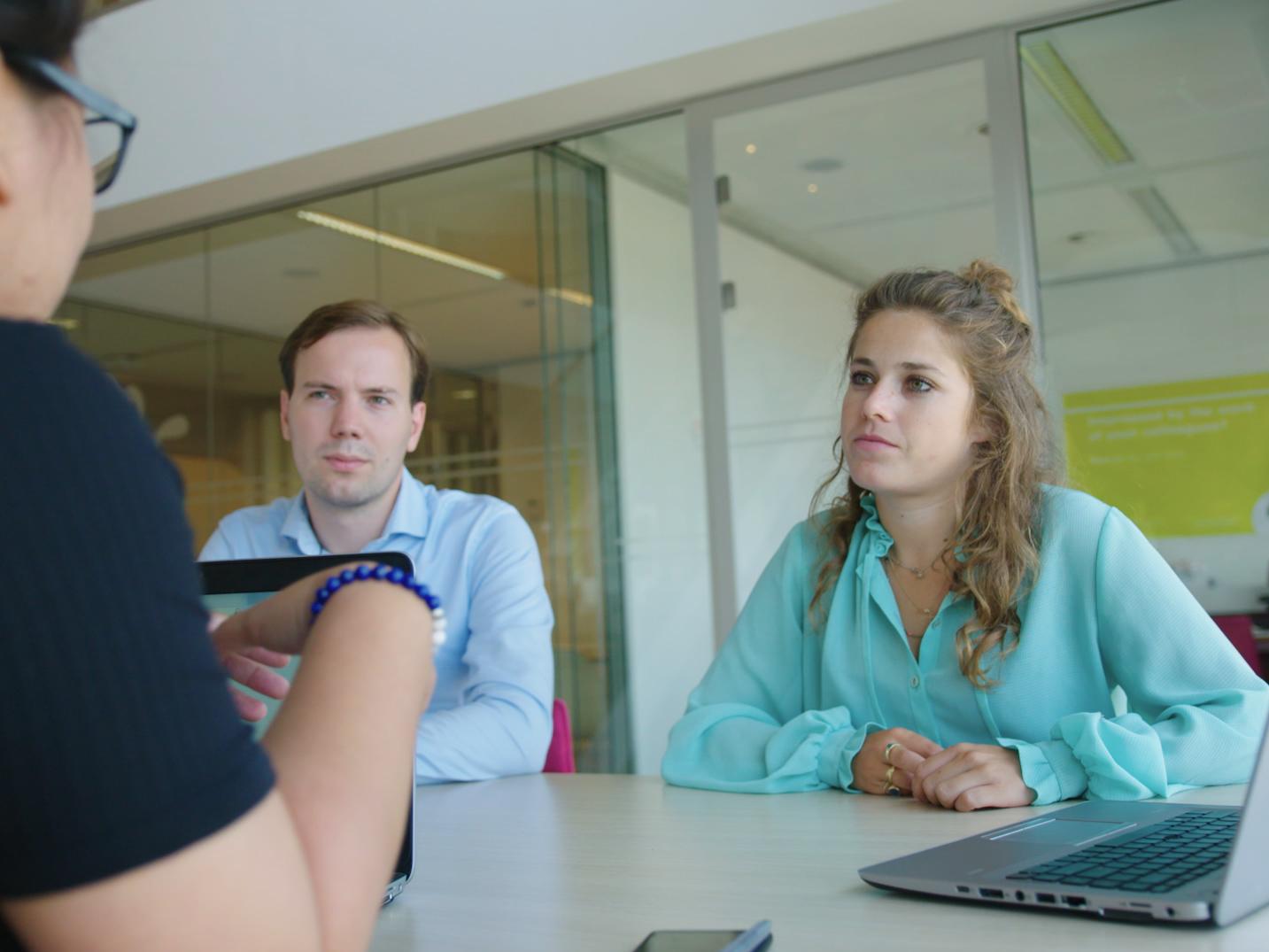 Bij FrieslandCampina delen we met 22.000 medewerkers de passie om meer uit melk te halen. Met onze merken bereiken we miljoenen mensen in meer dan 100 landen. FrieslandCampina heeft business groups en werkmaatschappijen met vestigingen in de hele wereld. Het is een internationaal bedrijf met een sterk lokaal karakter: mensgericht, benaderbaar en open. Het hoofdkantoor is gevestigd in Amersfoort.Deze functie is onderdeel van de FrieslandCampina Customer Supply Chain Cheese in Amersfoort. Je rapporteert aan de manager Commercialisation Cheese en hebt in jouw team 4 collega Material Master Data Officers en 7 Commercialisation Specialists. Samen met je team zorg je ervoor dat de organisatie snel en efficient nieuwe kaasproduct- en pack concepten kan introduceren in de markt via onze supply chain en een gezond product portfolio erop nahoudt.
JOB-ID: 47231 | Master Data Specialist, Netherlands