QA Specialist / Plant Hygienist
Bij FrieslandCampina delen we met 23.000 medewerkers de passie om meer uit melk te halen en om mensen verder te helpen in het leven. Met onze merken - ruim 30 - bereiken we miljoenen mensen in meer dan 100 landen. FrieslandCampina heeft business groups en werkmaatschappijen met vestigingen in de hele wereld. Het hoofdkantoor is gevestigd in Amersfoort. Voor onze fabriek in Veghel zijn we op zoek naar een QA Specialist/ Plant Hygienist.
QA Specialist / Plant Hygienist
What we ask
Academisch werk en denk niveau
Minimaal een afgeronde Bachelor diploma in Microbiologie of Levensmiddelen technologie
Aantoonbare ervaring (>5jaar) met het opzetten en onderhouden van hygiëne systemen in levensmiddelenindustrie (of vergelijkbare industrie), bij voorkeur in infant nutrition
Uitstekende Nederlandse en Engelse communicatieve vaardigheden (in woord en geschrift)
De volgende persoonskenmerken: initiatiefrijk, gestructureerd, drive om te verbeteren, proactief, je werkt met goed opgebouwde argumenten (feiten, gegevens), overtuigingskracht, netwerken, prioriteiten stellen en focussen, je zoekt verbinding
Je weet enthousiasme voor kwaliteit bij anderen te prikkelen
What we offer
Je salaris wordt gebaseerd op de zwaarte van de functie, je ervaring en opleiding.
Maar FrieslandCampina beloont niet alleen in geld. We vinden het belangrijk dat je blijft groeien. Want die ontwikkeling komt zowel onze producten als jouw carrière ten goede.
Daarom investeren we in relevante opleidingen en trainingen binnen jouw vakgebied.
Ook op de werkvloer merk je dat de nadruk ligt op het uitwisselen van kennis tussen collega's onderling. Zo leer je tenslotte het meest.
Vacancy description
In een dynamische en complexe omgeving is het essentieel dat kwaliteit goed geborgd is. Met een zeer gevoelige doelgroep (baby's, jonge kinderen en patiënten) als consument staat voedselveiligheid op één. Hygiëne, schoonmaak en zonering zijn hier een essentieel onderdeel van. Als ervaren QA specialist/Hygiënist ben jij verantwoordelijk voor het mede implementeren van het voedselveiligheid en kwaliteitsbeleid, FrieslandCampina corporate policy en klanten eisen in de productie locatie en ben jij een drijvende kracht in het door ontwikkelen van het hygiëne beleid zodat kwaliteit en voedselveiligheid gewaarborgd blijft.
Je bent je bewust van de doelgroep waarvoor je produceert, waarbij productkwaliteit en voedselveiligheid hoog in het vaandel staan. Dit draag je uit met overtuiging en daadkracht. Jouw ambitie is om samen met productie het hygiëne niveau van Veghel naar een steeds hoger plan te brengen. Je vindt het leuk om in teams te werken en je houdt van structuur en eigen verantwoordelijkheid. In deze rol ben je o.a. verantwoordelijk voor:
Vertaling en implementatie van corporate standaarden naar de locatie
Samenwerken met peers binnen de business group FrieslandCampina Ingredients om te komen tot Best Practices
Verder ontwikkelen en implementeren van het lokale hygiëne beleid
Fungeren als expert op gebied van microbiologie voor de site
Bij procesafwijkingen en proces aanpassingen adviseren over evt. microbiologisch gerelateerde kwaliteits- en voedselveiligheidsrisico's, op basis van analyse-resultaten en proces lay-out
Coördineren van de ontwikkeling, validatie en implementatie van het overall cleaning programma
Coördineren van het ongediertebestrijdingsprogramma
Periodieke evaluatie van resultaten op hygiëne KPI's met rapportage van trends, conclusies en aanbevelingen
Mede opstellen, onderhouden en optimaliseren van QA hygiëne procedures
Leiden en uitvoeren van root cause analyses en trouble shooting
Het realiseren van verbeteringen op gebied van hygiëne, dit kan zowel adviserend zijn of projectmatig
Je draagt bij aan trainingen binnen de organisatie op gebied van hygiëne en kwaliteitsborging
Je blijft op de hoogte van ontwikkelingen op vakgebied en zorgt voor kennisoverdracht in de organisatie.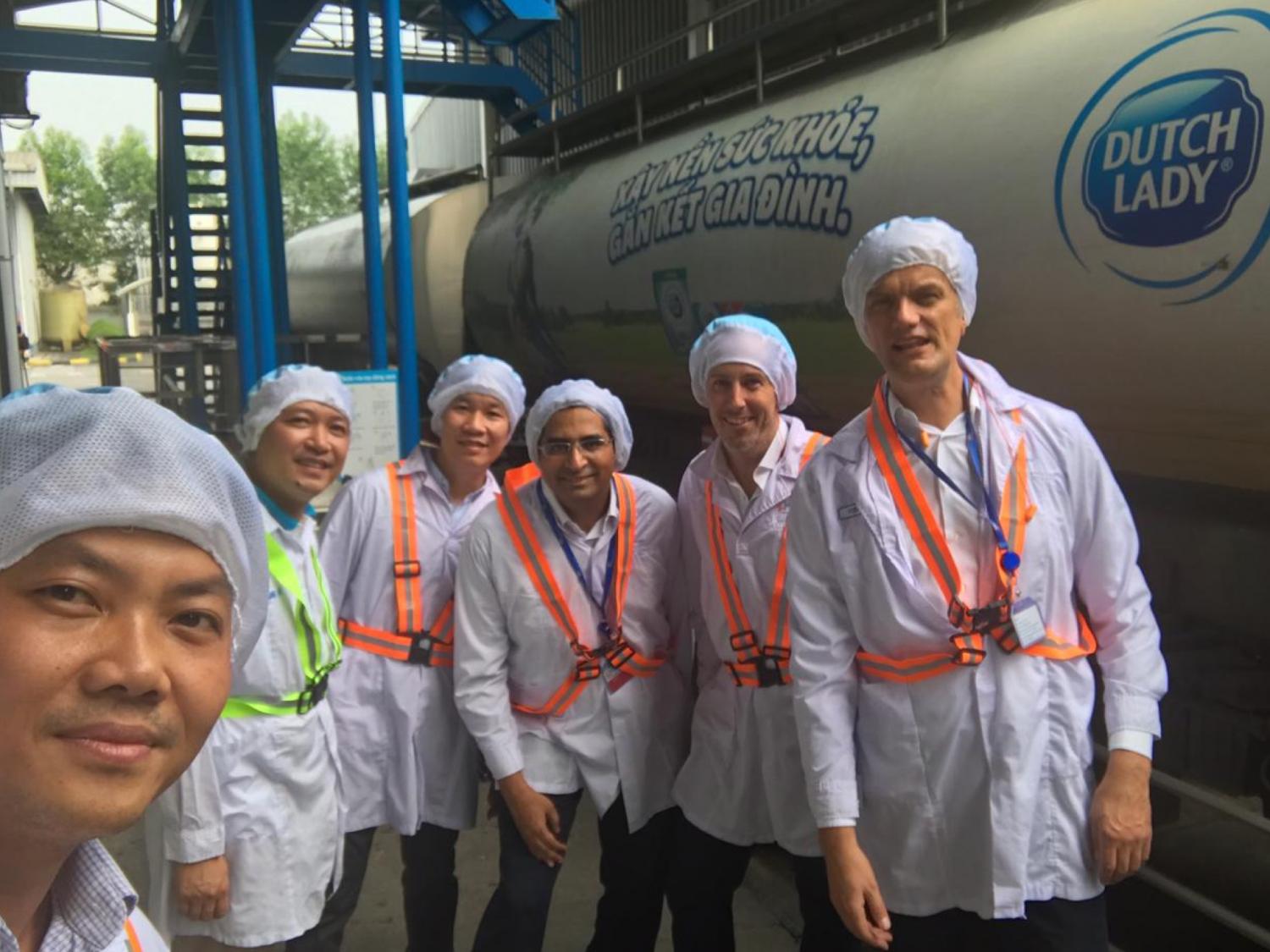 JOB-ID: 4721 | QA Specialist / Plant Hygienist, Netherlands