Team Leader Packaging
Bij Dutch Nutrition in Zwolle hebben wij een functie beschikbaar als Teamleider. Ben jij een natuurlijke leider, die een bijdrage kan leveren aan een pro-actieve cultuur binnen jouw team? Werk je actief mee aan continue verbeterprocessen en ben je een motiverende teamplayer? Dan zijn wij op zoek naar jou!
What we ask
• MBO+ of HBO werk- en denkniveau, bij voorkeur in een technische richting/levensmiddelen technologie;
• Ervaring met het werken binnen een soortgelijke (productie) omgeving;
• Werkervaring binnen de levensmiddelen sector is een pré;
• Aantoonbare leidinggevende ervaring;
• Kennis over of ervaring met verbeterprogramma's;
What we offer
• Deze functie in ingeschaald in Zuivel CAO ( €2927,- tot €3599,- o.b.v. 36uur) je salaris wordt gebaseerd op je ervaring en opleiding;
• Unieke cultuur gezien FrieslandCampina een Nederlandse roots heeft maar inmiddels is uitgegroeid tot een internationale organisatie met vestigingen over de hele wereld;
• We bieden een prettige werk/privé balans, marktconform salaris & goede secundaire voorwaarden ( werkweek van 36 uur, vakantiegeld 8%, marktconform pensioen, 4% eindejaarsuitkering, flexibele werktijden;
• Diverse trainingen en coaching programma's om je te helpen ontwikkelingen en jouw eigen professionele carrière uit te stippelen;
• Interne doorgroei wordt sterk gemotiveerd vanuit FrieslandCampina!
• Een informele & vriendelijke werkomgeving waarin je samenwerkt met gedreven en professionele collega's;
• We geven je vertrouwen en autonomie om lange termijn impact te genereren dat bijdraagt aan betere voeding voor de wereld;

Vacancy description
Als Teamleider bij Dutch Nutrition in tweeploegen ben jij verantwoordelijk om het productie proces zo optimaal te laten verlopen. In deze functie stuur jij een team aan en faciliteer jij je team zodat het optimaal kan presteren. Je begeleidt medewerkers en je bent zichtbaar op de werkvloer. Een deel van je werkdag breng jij door op de werkvloer, je zorgt ervoor dat je betrokken bent bij het team en signaleert dingen die je opvallen. Je analyseert de productie, efficiëntie, kwaliteit en hygiëne, veiligheid. Je stelt je op als een rolmodel op het gebied van veiligheid, kwaliteit en efficiëntie. Je spreekt en schrijft Nederlands.
We verwachten van jou dat jij mee denkt aan optimalisatie van het productieproces, wanneer jij mogelijkheid ziet tot verbetering kom je met een voorstel. Ook werk jij mee aan lopende verbeterprojecten.
• Het bewaken en verbeteren de kwaliteit van het productieproces en daarmee de kwaliteit en voedselveiligheid van de geproduceerde babyvoeding.
• De zorg voor een veilige productieomgeving
• Het efficiënt verlopen van het productie proces
• Continue verbetering van mensen, procedures en processen. Hierin is een proactieve houding een vereiste
• Je neemt de verantwoordelijkheid voor de resultaten en het trainen van jouw team
• Je bent actief bezig met eigen persoonlijke ontwikkeling
• Je werkt gestructureerd zorgt dat je het overzicht behoud over de planning en de activiteiten gerelateerd aan jou team.
• Je bent flexibel, stressbestendig, denkt in oplossingen en in staat je verantwoordelijkheid te pakken
• Je hebt een aantal sterke eigenschappen zijn hierbij belangrijk: communicatieve vaardigheden, snel kunnen schakelen op verschillende niveaus, pragmatisch zijn,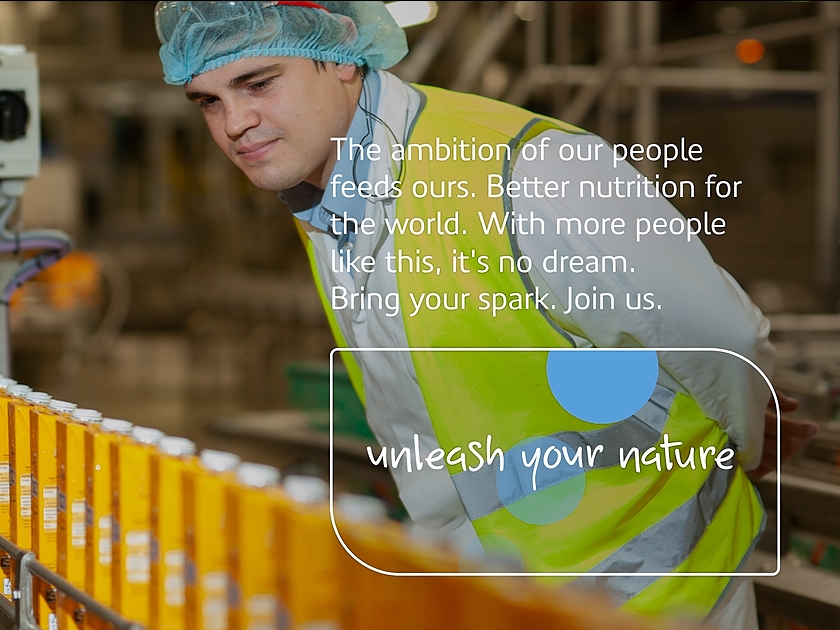 Het team bestaat uit 7-11 FTE productiemedewerkers en je zorgt voor een goede begeleiding en coaching. Daarnaast houdt jij je bezig met personeelsplanning, vakantie- en verlofaanvragen, verzuim en je draagt bij aan een persoonlijke ontwikkeling van de medewerkers. Naast het deel leidinggeven, neem je ook deel aan verschillende overleggen met bijvoorbeeld de technische dienst, logistiek of de kwaliteitsafdeling. In deze functie rapporteer jij aan de operations manager.
JOB-ID: 47104 | Team Leader Packaging, Netherlands