Manager Health Safety and Environment (HSE)
De veiligheid en gezondheid van onze medewerkers is onze prioriteit nummer één. Elke dag veilig en gezond naar huis kunnen gaan na je werk is het belangrijkste wat er is. Dit zeggen wij niet alleen, wij werken hier ook continu aan. In de rol van Manager Health, Safety and Environment (HSE) werk je samen met alle collega's in Noordwijk eraan om de veiligheid binnen onze locatie Noordwijk naar een hoger niveau te tillen. Hierin ben jij als Manager Health, Safety and Environment (HSE) de drijvende kracht.
Wil jij deel uitmaken van het team wat ons belangrijkste werk doet, namelijk zorgen dat iedereen weer gezond naar huis kan? Een echt impactvolle job? Lees dan verder.

FrieslandCampina accepteert geen ongevraagde hulp van bureaus voor deze vacature. Er is geen vergoeding verschuldigd indien een kandidaat wordt aangenomen, welke ongevraagd verzonden is. Acquisitie n.a.v. deze vacature wordt niet op prijs gesteld.
Manager Health Safety and Environment (HSE)
What we ask
HBO werk- en denkniveau, bij voorkeur een relevante studierichting zoals veiligheid/ milieu / technologie, engineering of management;
Een afgeronde HVK opleiding of integrale veiligheidskunde IVK of Management of Safety, Health & Environment MoSHE;
Kennis van veiligheidsmanagement systemen;
Ervaring met het uitvoeren en opvolgen van audits;
Specifieke kennis op het gebied van cultuur & gedrag, machineveiligheid en procesveiligheid is een pré.
Je durft feedback te geven (niet bang om je uit te spreken);
Je beschikt over uitstekende communicatieve vaardigheden in woord en geschrift, zowel Nederlands als Engels;
Je bent een absolute voortrekker in het veilig werken en je neemt medewerkers hierin mee;
Je overtuigt anderen vanuit deskundigheid en kan schakelen op verschillende niveaus in de organisatie;
Je bent oplossingsgericht en werkt hierin graag samen;
Je bent in staat om hoofd- en bijzaken te onderscheiden;
Je bent daadkrachtig, resultaatgericht en mensgericht;
Je werkt graag in een continue verbeteromgeving.

What we offer
Unieke cultuur gezien FrieslandCampina een Nederlandse roots heeft maar inmiddels is uitgegroeid tot een internationale organisatie met vestigingen over de hele wereld;
We bieden een prettige work-life balance, marktconform salaris & goede secundaire voorwaarden (werkweek van 38 uur, eindejaarsvergoeding van 3%, marktconform pensioen, vakantiegeld 8%, flexibele werktijden, mogelijkheid om vanuit huis te werken, bonus);
Diverse trainingen en coaching programma's om je te helpen ontwikkelingen en jouw eigen professionele carrière uit te stippelen;
Interne doorgroei wordt sterk gemotiveerd vanuit FrieslandCampina!
Een informele & vriendelijke werkomgeving waarin je samenwerkt met gedreven en professionele collega's;
We geven je vertrouwen en autonomie om lange termijn impact te genereren dat bijdraagt aan betere voeding voor de wereld;

Vacancy description
In de rol van Manager Health, Safety and Environment (HSE) maak je deel uit van het locatie management en adviseer je proactief bij het voorbereiden, uitwerken en implementeren van het veiligheid-, milieu en gezondheidsbeleid in overeenstemming met de wettelijke regels en het centrale beleid van FrieslandCampina. Hierbij houd je continu wet- en regelgeving in acht en heb je aandacht voor cultuur en gedrag binnen de organisatie om het veiligheids- en bewustzijn niveau naar een hoger plan te trekken. Samen met de HSE officer vorm je het HSE team van de locatie waarin jullie beide je eigen focusgebieden hebt, hierin rapporteert de HSE officer uiteindelijk aan de HSE manager. De belangrijkste verantwoordelijkheden als HSE Manager zijn:
Verantwoordelijk voor het opzetten, uitrollen en monitoren van het HSE beleid in de organisatie;
Verantwoordelijk voor een up-to-date RI&E en het opvolgen van acties;
Organisatie en SHE vaardigheden ontwikkelen van de medewerkers op locatie, onder andere door opleiden, feedback en coaching;
Verantwoordelijk voor de uitvoering van het HSE meerjarenplan;
Is in staat de juiste acties te nemen om het bewustwordingsniveau te verhogen;
Operationele teams ondersteunen in implementatie van veilig werken;
Ondersteunen in adequaat onderzoek van factoren en basisoorzaken van ongevallen en incidenten en de te nemen acties;
Is verantwoordelijk voor het onderhouden van goede contacten met stakeholders.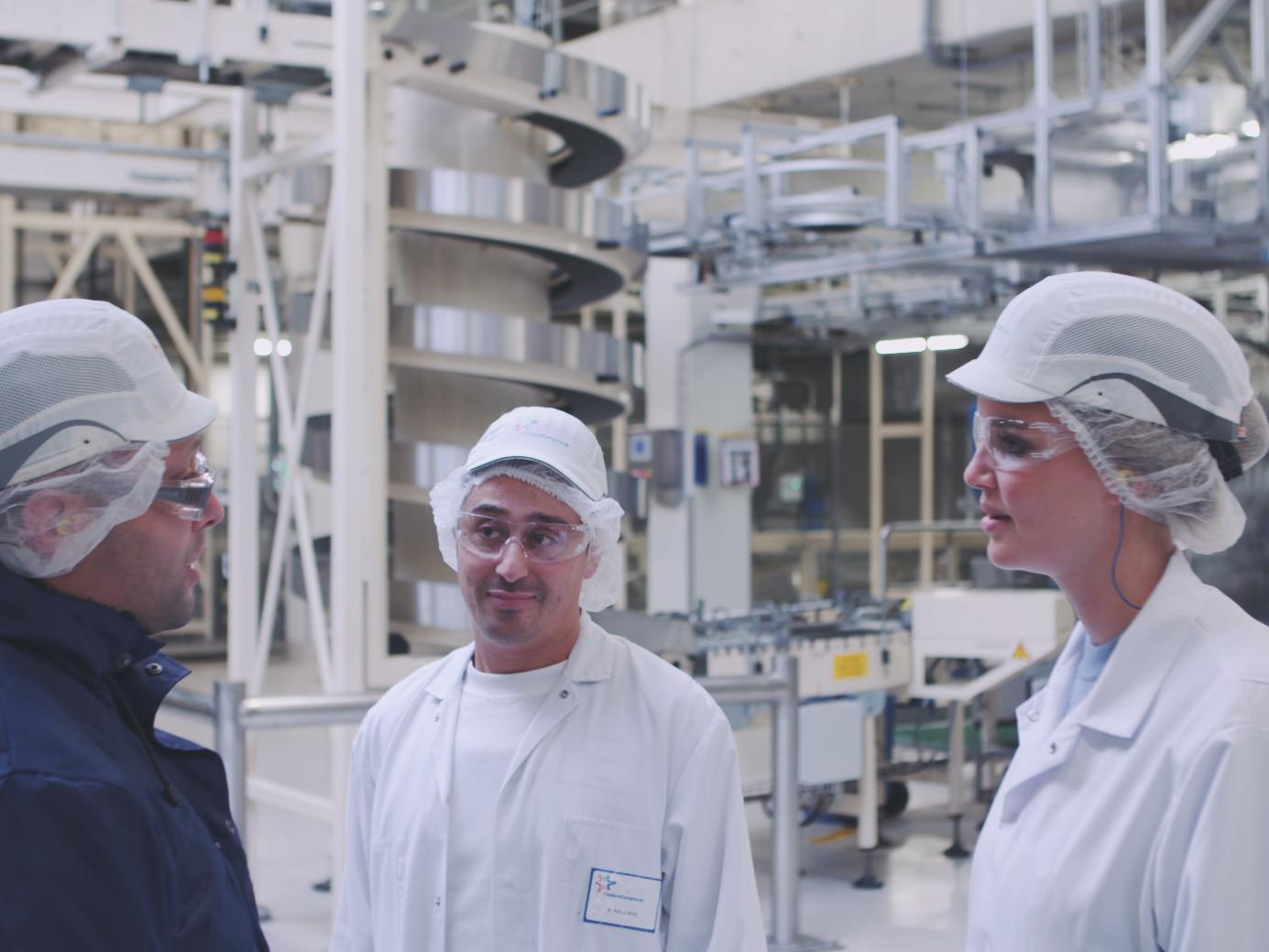 Als één van de 3 fabrieken in ons boter- en roomverwerkingsnetwerk, speelt Noordwijk (Groningen) een belangrijke rol voor FrieslandCampina. Met een team van ca. 95 medewerkers produceert en verpakt onze locatie verschillende soorten boterproducten. Dit alles is bestemd voor industrie, bakkerij, chocolade, ijs of toepassing in IFT. Onze fabriek draait volcontinu. Daarnaast is de fabriek in Noordwijk het specialiteiten bedrijf van het boternetwerk van FrieslandCampina.
JOB-ID: 46933 | Manager Health Safety and Environment (HSE), Netherlands