QA Specialist
De productielocatie in Borculo is één van de vijf grootste productielocaties van FrieslandCampina en richt zich op de productie van ingrediënten voor elke levensfase. Hier zijn we zeer succesvol in. De belangrijkste condities waaronder we produceren zijn veiligheid en kwaliteit. Voor de afdeling Quality Assurance in Borculo zijn we op zoek naar een enthousiaste QA Specialist die het voortouw neemt om het kwaliteitsbewustzijn op onze locatie verder te ontwikkelen. Je neemt het initiatief voor verbeteringen en werkt daarbij nauw samen met alle afdelingen, zoals Productie, Technische Dienst, Logistiek en Technologie.
What we ask
Een afgeronde HBO of WO opleiding richting Levensmiddelentechnologie of vergelijkbaar;
Je spreekt goed Nederlands en Engels.
Ervaring in een QA-functie in een vergelijkbare omgeving;
Je hebt kennis van en bent op de hoogte van actuele regelgeving van kwaliteitsmanagement (systemen)
Kennis van SAP/GSS en MS Office is een pré Je hebt affiniteit met een productieomgeving
We zoeken een teamspeler met de volgende eigenschappen: gestructureerd, initiatiefrijk, drive om te verbeteren, proactief, werken met goed onderbouwde argumenten, overtuigingskracht, prioriteiten stellen en je kunt goed verbinding maken met je collega's.
What we offer
Je salaris wordt gebaseerd op de zwaarte van de functie, je ervaring en opleiding. Maar FrieslandCampina beloont niet alleen in geld.
We vinden het belangrijk dat je blijft groeien. Want die ontwikkeling komt zowel onze producten als jouw carrière ten goede.
Daarom investeren we in relevante opleidingen en trainingen binnen jouw vakgebied.
Ook op de werkvloer merk je dat de nadruk ligt op het uitwisselen van kennis tussen collega's onderling. Zo leer je ten slotte het meest.
Vacancy description
Als QA Specialist ben je onderdeel van de afdeling QA. In deze rol heb je de volgende verantwoordelijkheden;
je bent zichtbaar op de werkvloer en ondersteunt productie in troubleshooting en werkbare kwaliteitsinstructies
Je vertaalt wetgeving, klanteisen en FrieslandCampina beleid naar lokale procedures en instructies.
Je borgt dat we voldoen aan voedselveiligheids- en kwaliteit gerelateerde wetten en klanten eisen en specificaties.
Je beheert het lokale kwaliteitsmanagementsysteem.
Je bent verantwoordelijk voor het interne auditproces, waaronder trainen van interne auditoren, bijhouden van en oplossen van bevindingen.
Je begeleidt (klant)audits en (klant)bezoeken, inclusief de voorbereiding en opvolging daarvan (CAPA management).
Je neemt deel aan locatie- of ketenbrede projecten en voert Root Cause Analyses uit vanuit een kwaliteitsperspectief.
Je brengt QA expertise in bij projecten.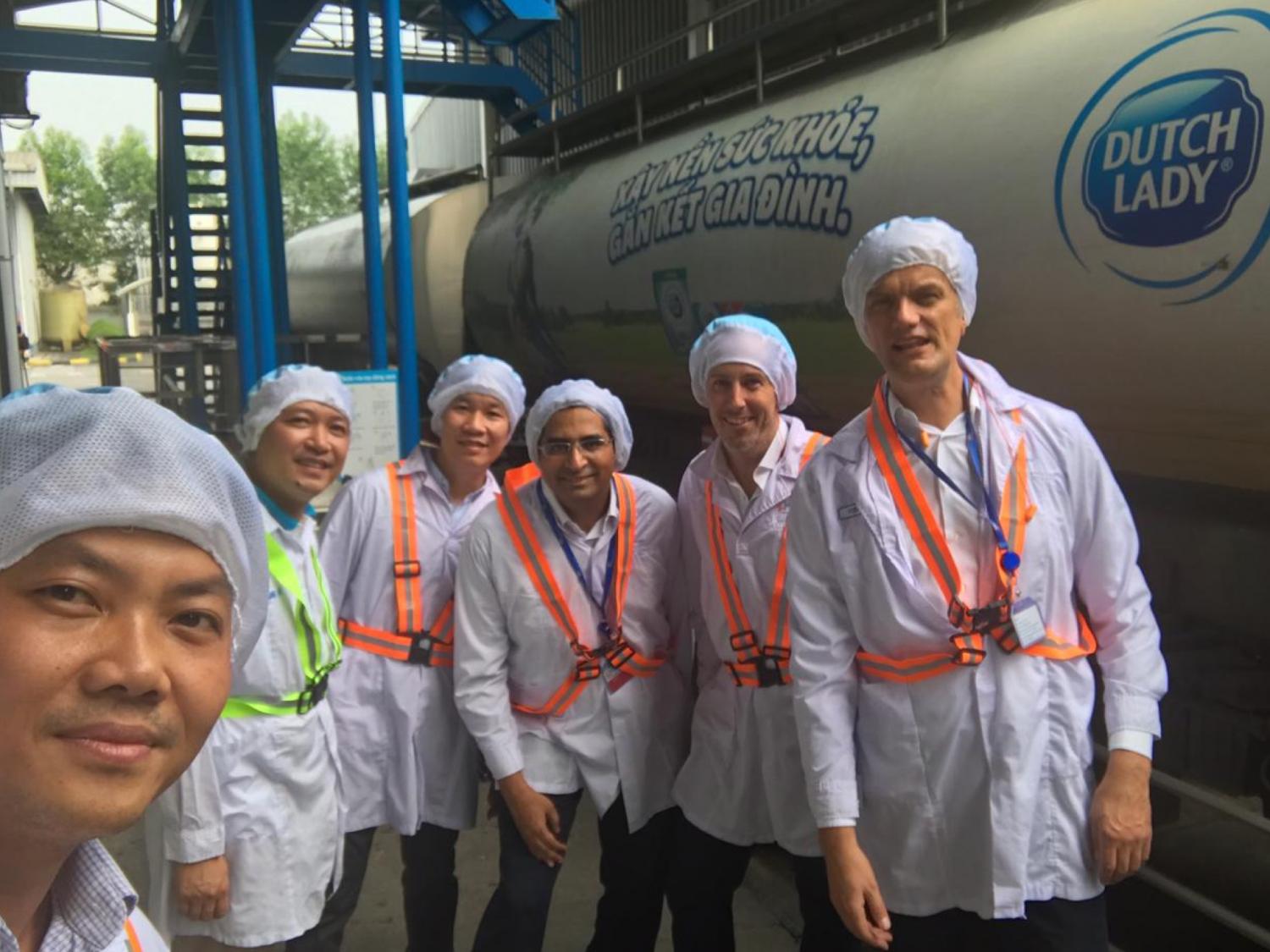 Je maakt deel uit van de afdeling Quality Assurance. Dit team bestaat uit 11 gedreven en ervaren collega's. Naast ondersteuning van Operations, zijn we o.a. verantwoordelijk voor het onderhouden en up to date houden van het kwaliteitssysteem, zijn we in the lead bij systeem en klanten audits, doen we de release van eindproducten en ondersteunen we bij (de validatie van) nieuwe producten en processen. De locatie Borculo bestaat uit twee fabrieken. De Proteïne en Lactose keten zijn onderdeel van de Ingredients fabriek en de aanvoer van deze fabrieken is wei. De Formula fabriek is een recent gebouwde state of the art fabriek die zich voornamelijk richt op de kindervoeding. De grondstof voor deze fabriek is melk.
JOB-ID: 46904 | QA Specialist, Netherlands