QC Analyst 3 ploegen
Voor onze Food & Beverages productie plant FrieslandCampina België NV te Aalter zijn we op zoek naar een gemotiveerde laborant in een 3-ploegensysteem. Als QC laborant in 3-ploegen sta je in voor de fysico-chemische controle van half-fabrikaten en eindproducten. In deze rol rapporteer je aan de QC Coördinator.
What we ask
Bij voorkeur volgde je een hogere opleiding (bachelor Biotechnologie, Agro-industrie of Voedings- en Dieetkunde) en/of bezit je ervaring in een soortgelijk functie.
Je draagt veiligheid en kwaliteit hoog in het vaandel.
Je bent een uiterst gedreven persoon die van aanpakken weet en zich flexibel kan aanpassen.
Je kan zowel zelfstandig als in team werken.
Je bent nauwgezet, alert en positief ingesteld.
Je bent PC-vaardig. Goede excelkennis is een pluspunt.
What we offer
Je komt terecht in een prettig, ervaren en efficiënt team en in een financieel gezond bedrijf die enerzijds de voordelen van een internationale groep te bieden heeft en anderzijds de voordelen van een lokale onderneming met een open en informele sfeer heeft: best of both worlds! Daarnaast biedt de organisatie een uitdagend loonpakket en ruimte voor persoonlijke ontwikkeling, training en opleiding.
Vacancy description
Je bent je bewust van de veiligheids-, milieu en kwaliteitsrisico's. Je handelt dan ook zelf volgens de daarbij horende voorschriften en je spreekt collega's aan op het correct toepassen ervan.
Je biedt ondersteuning aan productieafdelingen door middel van fysico-chemische analyse van grondstoffen, halffabricaten en eindproducten. Hierbij volg je de voorgeschreven procedures.
Je volgt de bereidingen op de voet en stuurt bij indien nodig, je doet een eindcontrole op het afgevuld product en staat in voor staalnames voor monitoring en je meldt afwijkingen.
Je onderhoudt het labo en het labomateriaal teneinde de hygiëne te respecteren.
Je bent klantgericht, kan snel en doordacht handelen. Je neemt verantwoordelijkheid in jouw job en bent steeds op zoek naar optimalisatie.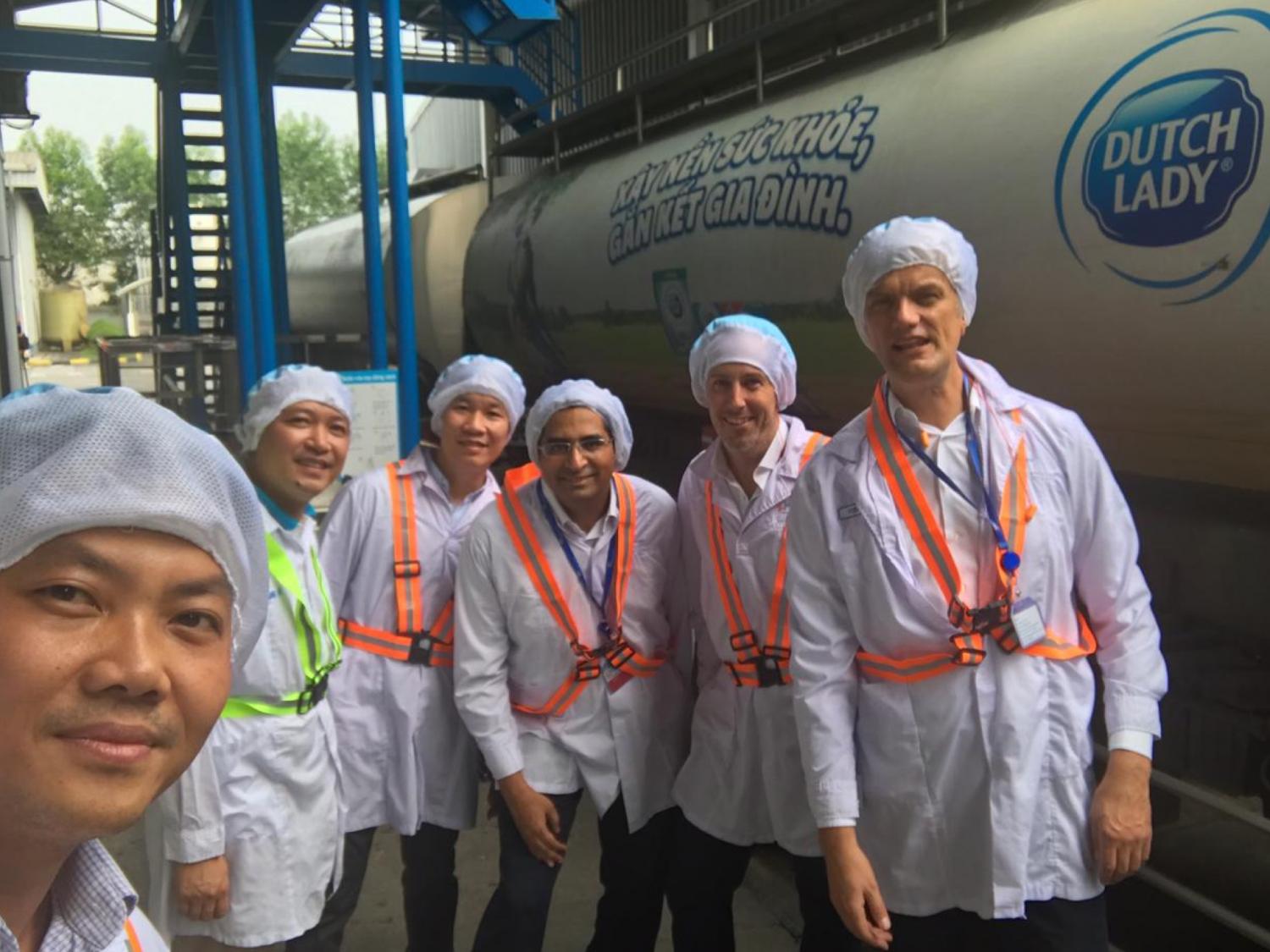 FrieslandCampina is meer dan melk en we zijn meer dan alleen een zuivelbedrijf. We hechten veel waarde aan getalenteerde mensen met verschillende achtergronden die een bijdrage willen leveren aan het bedrijf. We stimuleren al onze medewerkers om beslissingen te maken die de organisatie ten goede komen. Bij FrieslandCampina ben je verantwoordelijk voor je eigen carrière. We vertrouwen erop dat je verschil wil maken in je functie en dat je een bijdrage kan leveren aan het grotere geheel.
JOB-ID: 46836 | QC Analyst 3 ploegen, Belgium