Werktuigkundige
FrieslandCampina Veghel is op zoek naar een Werktuigkundige Energie en Utilities. In deze veelzijdige functie werk je zelfstandig in een vijfploegendienst en ben je verantwoordelijk voor de energievoorziening van de Site in Veghel. Je moet daarbij denken aan stroom, stoom, water en afvalwater. Een uitdagende functie, waar veel bij komt kijken!
What we ask
Afgeronde opleiding MBO niveau 4; Werktuigbouw, Allround Operationeel Technicus (AOT), SWTK of Energietechniek, scheepswerktuigkundige en\ of procestechniek, of gelijkwaardig;
Je bezit een VCA certificaat of bent bereid deze te behalen;
Goede communicatieve vaardigheden;
Veiligheidsbewustzijn;
Een collega die zich verder wil ontwikkelen.
What we offer
Deze functie in ingeschaald in Zuivel CAO schaal 7 (€2856,25 tot €3511,42 o.b.v. 36uur), je salaris wordt gebaseerd op je ervaring en opleiding;
Unieke cultuur gezien FrieslandCampina Nederlandse roots heeft maar inmiddels is uitgegroeid tot een internationale organisatie met vestigingen over de hele wereld;
We bieden een prettige werk/privé balans, marktconform salaris & goede secundaire voorwaarden zoals een werkweek van 36 uur, vakantiegeld 8%, marktconform pensioen, 4% eindejaarsuitkering, flexibele werktijden;
Diverse trainingen en coaching programma's om je te helpen ontwikkelingen en jouw eigen professionele carrière uit te stippelen;
Interne doorgroei wordt sterk gemotiveerd vanuit FrieslandCampina!
Een informele & vriendelijke werkomgeving waarin je samenwerkt met gedreven en professionele collega's;
We geven je vertrouwen en autonomie om lange termijn impact te genereren dat bijdraagt aan betere voeding voor de wereld;
Vacancy description
In de functie van werktuigkundige ben je werkzaam binnen de Energie & Utilities afdeling. De volgende werkzaamheden zijn onderdeel van de functie:
Het beheren, onderhouden en optimaliseren van technische installaties;
Het optimaal benutten van de afdeling door het verhogen van de beschikbaarheid van apparatuur en het verminderen van down time en incidenten;
Beheer van Afvalwater;
Toezien op de maximale inzet van de industriële infrastructuur en de betrouwbaarheid van de productieprocessen;
Het verhogen van rendementen en het inzichtelijk maken van storingen en het adviseren en bieden van ondersteuning hieromtrent in WCOM teams;
Verstrekken van werkvergunningen, veiligstellen van (deel) installaties en toezien op veilig werken.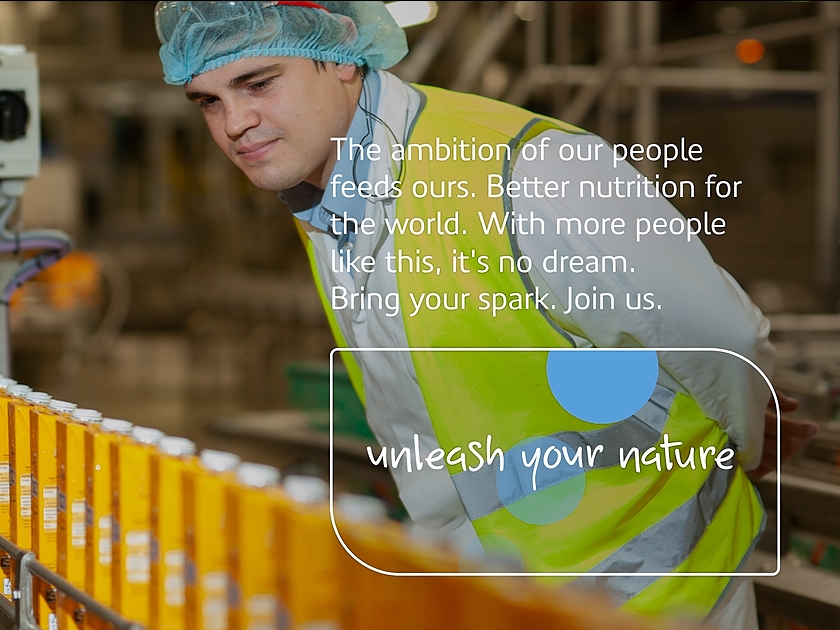 Bij FrieslandCampina in Veghel delen wij met zo'n 500 medewerkers de passie om het meeste uit melk te halen. Melk zit namelijk vol nutriënten en werkzame stoffen die gebruikt kunnen als ingrediënten voor bestaande producten. Door middel van een volledig geautomatiseerd proces halen wij vetten, suikers en eiwitten uit de rauwe melk en kaaswei die hier dagelijks binnenkomt. Deze voedzame en functionele ingrediënten worden vervolgens weer gebruikt in bijvoorbeeld sport- en babyvoeding, paracetamols, tompouces, milkshakes en mondhygiëne producten. Dit doen wij niet zonder succes, want inmiddels komt één op de zeven mensen wereldwijd dagelijks in aanraking met producten die ingrediënten uit onze fabriek in Veghel bevatten!
JOB-ID: 46795 | Werktuigkundige, Netherlands