Operator Productie - Can Factory
Wij zijn op zoek meerdere Operator Productie voor onze Can Factory in Leeuwarden. In deze fabriek, waar in 5-ploegen wordt gewerkt, worden verpakkingen (blikjes) gemaakt voor EVAP-producten en jij zorgt er als operator voor dat de verschillende productielijnen optimaal door blijven lopen. Dit doe je natuurlijk niet allen. Je bent werkzaam in een team met enthousiast collega's die uitzien naar jouw komst.
Operator Productie - Can Factory
What we ask
Wat vragen wij van jou?
Om voor de deze functie in aanmerking te komen heb jij:
Een afgeronde MBO opleiding op niveau 3/4 in een technische richting (bij voorkeur WTB, AOT of Autotechniek); beschikt je niet over deze opleiding dan kan dit niveau via BBL bij FrieslandCampina worden behaald
Aantoonbaar inzicht en affiniteit met techniek (je bent een echte "sleutelaar" en vindt het geen probleem om vieze handen te krijgen)

Je hebt de juiste mentaliteit: "je werkt veilig of je werkt niet"

Je bent positief ingesteld en bent lost graag problemen op

Ervaring als Operator in de metaal industrie is een pre



Jij bent bereid om in 5-ploegendienst te werken. Ziet jezelf als teamspeler met een hoog verantwoordelijkheidsgevoel, die tevens in staat is om zelfstandig te werken met het oog op het realiseren van de afdelingsdoelstellingen. Tevens ben je stressbestendig, flexibel, pro actief, accuraat, ondernemend en besluitvaardig. Ontwikkeling vinden wij belangrijk bij FrieslandCampina en daarom ben jij bereid tot het volgen van aanvullende relevante scholing.
What we offer
We bieden verantwoordelijke functie in een internationaal georiënteerd bedrijf, daarnaast kom je te werken in een fijn team met collega's. Je salaris wordt gebaseerd op de zwaarte van de functie, je ervaring en opleiding. Maar FrieslandCampina beloont niet alleen in geld. We vinden het belangrijk dat je blijft groeien. Want die ontwikkeling komt zowel onze producten als jouw carrière ten goede. Daarom investeren we in relevante opleidingen en trainingen binnen jouw vakgebied. Ook op de werkvloer merk je dat de nadruk ligt op het uitwisselen van kennis tussen collega's onderling, zo leer je tenslotte het meest. Je werkweek bestaat uit 2 ochtenddiensten, 2 middagdiensten, 2 nachtdiensten en vervolgens geniet jij van 4 dagen vrij.
Een fulltime dienstverband in een 5 ploegendienst, 33,6 uur gemiddeld per week
Een jaarcontract met uitzicht op een vast contract
Een dynamische werkomgeving en een fijne sfeer in het team
Ruimte voor persoonlijke ontwikkeling
We hebben een divers aanbod aan trainingen te bieden, zodat je altijd op de hoogte bent van de laatste ontwikkelingen
Salaris conform schaal 5 CAO Zuivel
Reiskostenvergoeding
Eindejaarsuitkering van 4%
Vacancy description
In de bussenfabriek in Leeuwarden worden blikken gemaakt uit rollen staal. Er zijn verschillende productielijnen waar je werkzaam kunt zijn: de laklijn, laslijn en perslijn. Wij zijn op zoek naar echte sleutelaars. Problemen? Jij gaat op zoek naar de oplossing! Vooral wanneer je een achtergrond in de metaal (WTB) of autotechniek hebt, vragen wij jouw speciale aandacht. Want naar alle waarschijnlijkheid voel jij je als een vis in het water in deze werkomgeving.
Daarnaast ga jij je bezig houden met:
Coördineren en afstellen van productielijnen bij productwissels;

Kwaliteitscontrole

Mechanisch afstellen van de productielijnen en vervangen van slijtageonderdelen

Onderhouds- en schoonmaak werkzaamheden van de werkomgeving

Correct registreren van de productieorders in de systemen

Het ondersteunen van de technische dienst bij revisies

Deelnemen aan een verbetertraject om de productielijnen te verbeteren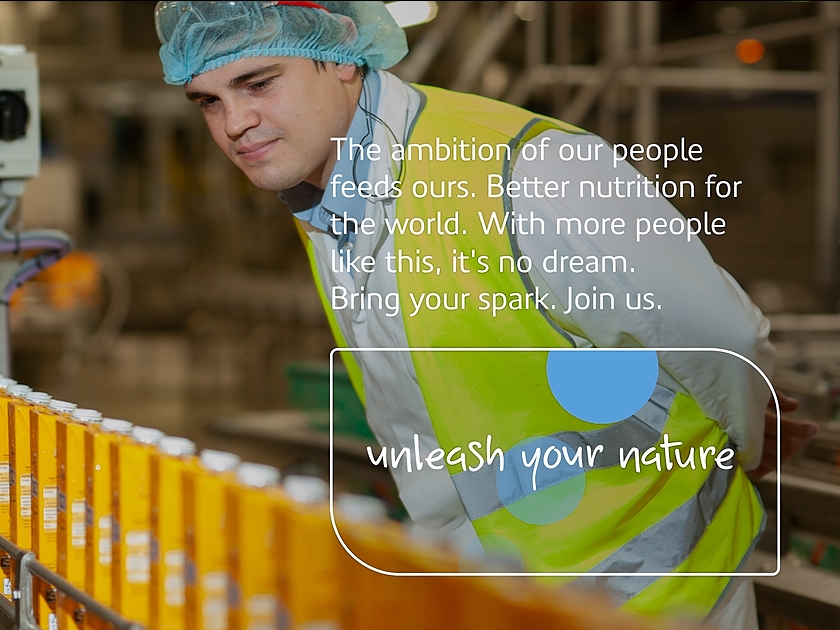 FrieslandCampina Leeuwarden is verantwoordelijk voor het bereiden, verpakken en distribueren van EVAP en EVAP gerelateerde producten en poeder. Dit tegen een vastgesteld kwaliteitsniveau, tegen de laagst mogelijke kosten en de hoogste leverbetrouwbaarheid. Je komt te werken in een enthousiast team en op de werkvloer merk je dat de nadruk ligt op het uitwisselen van kennis tussen collega's onderling. Zo leer je tenslotte het meest!
JOB-ID: 46633 | Operator Productie - Can Factory, Netherlands