Corporate Recruiter (Supply Chain) Zuid Nederland
Ben jij een ondernemende Corporate Recruiter en wil je je carrière versnellen en werken in een inspirerende omgeving? Het Talent Acquisition team van FrieslandCampina Nederland is op zoek naar een Corporate Recruiter Operations voor Zuid Nederland.
Als Corporate Recruiter speel je een essentiële rol bij het stimuleren van de groei van FrieslandCampina met buitengewoon talent. Er wordt van je verwacht dat je een doorgewinterde professional bent die zowel in de behoeften van talent voorziet als optreedt als talentadviseur om vorm te geven aan onze toekomstige leiderschapscapaciteiten. Je richt je specifiek op hoger opgeleide professionals. Je komt te werken in een team van ervaren Corporate Recruiters, waarbij je focust op je vakgebied en stakeholders.
Corporate Recruiter (Supply Chain) Zuid Nederland
What we ask
Bachelor of Master diploma, bij voorkeur Bedrijfskunde, HR of Techniek richting;
Vanaf twee jaar relevante ervaring als recruiter, intercedent in de uitzendbrache of consultant bij een wervingsbureau;
Sterke vaardigheden op het gebied van stakeholdermanagement;
Resultaatgericht, ondernemend en klantgericht;
Bedreven in het gebruik van sociale media en flexibel in het aanpassen hiervan om je sourcingstrategieën te optimaliseren;
Teamspeler, focus op continu verbeteren, flexibel, nieuwsgierig van aard;
Bereid om regelmatig naar onze fabrieken in de regio te reizen of het hoofdkantoor in Amersfoort, dus in het bezit van een auto en een rijbewijs;
Vloeiend in Nederlands en Engels;
Woonachtig Zuid Nederland
What we offer
Je salaris wordt gebaseerd op de zwaarte van de functie, je ervaring en opleiding. Maar FrieslandCampina beloont niet alleen in geld.
We vinden het belangrijk dat je blijft groeien. Want die ontwikkeling komt zowel onze producten als jouw carrière ten goede. Daarom investeren we in relevante opleidingen en trainingen binnen jouw vakgebied.
Ook op de werkvloer merk je dat de nadruk ligt op het uitwisselen van kennis tussen collega's onderling. Zo leer je tenslotte het meest.
Vacancy description
In deze rol werk je direct en proactief samen met de wervingsmanagers en HR Business Partners van FrieslandCampina aan vacatures en talentprojecten binnen jouw vakgebied. Je implementeert talentstrategieën om een gekwalificeerde en diverse kandidatenpool te bieden die aansluit bij de behoeften van FrieslandCampina. Je bent verantwoordelijk voor het zoeken, interviewen, evalueren en uiteindelijk aannemen van kandidaten. De focus zal zowel liggen op het vinden van de juiste interne en / of externe kandidaten als op het efficiënt leiden van het selectie- en wervingsproces.
Deze functie vereist een goede balans tussen creativiteit en gedrevenheid, samen met interpersoonlijke kennis en geavanceerde analyses. Je hebt een bewezen vermogen om consequent en positief bij te dragen in een dynamische werkomgeving met een hoog tempo, evenals het vermogen om meerdere functies en taken te overzien en je eigen tijd efficiënt te beheren.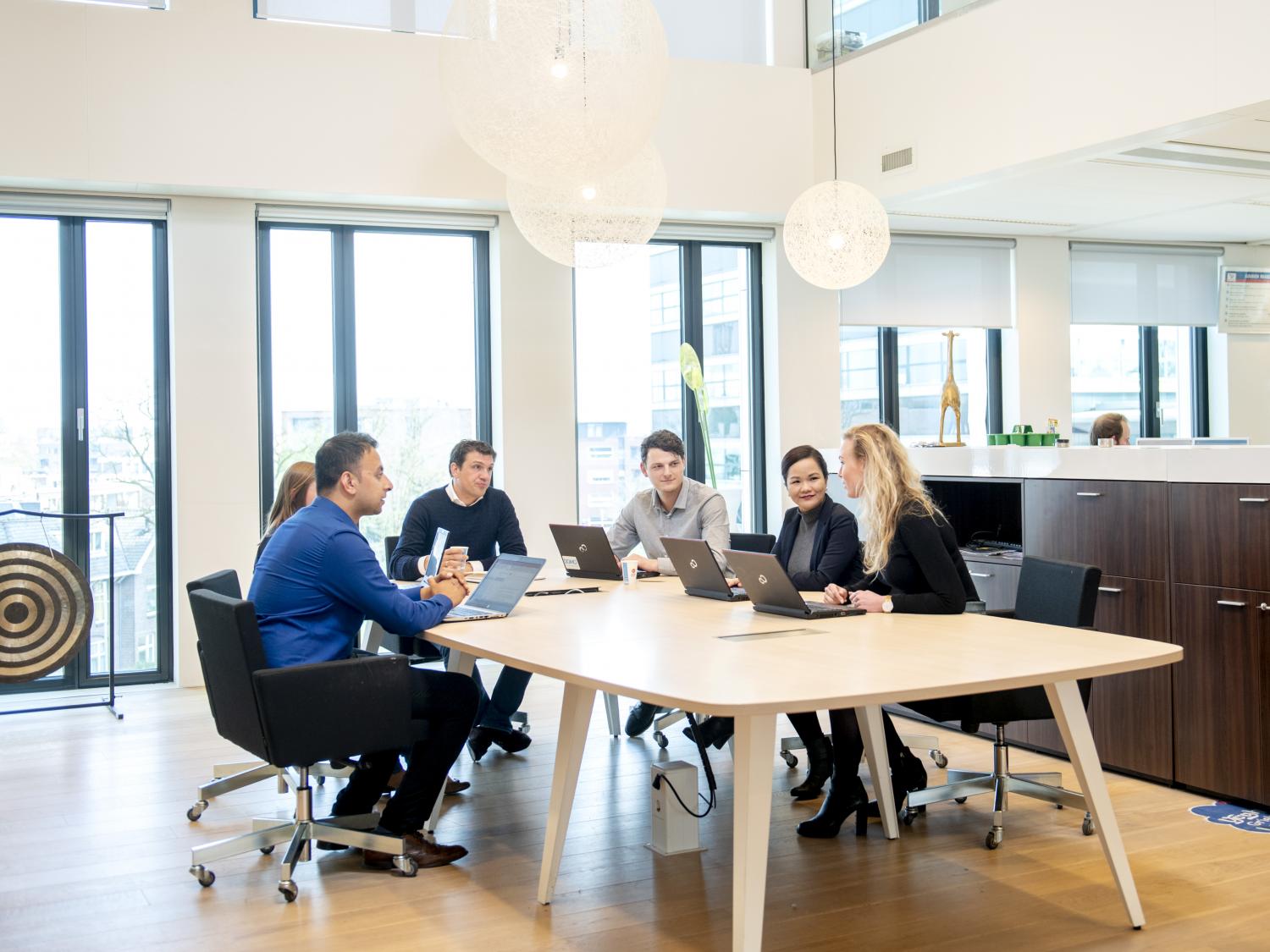 Binnen het Talent Acquisition team werken we met 20 collega's aan onze Purpose 'Nourishing by Nature'. Elke Corporate Recruiter is verantwoordelijk voor zijn / haar discipline zoals Commercieel, Financiën, IT, HR, R&D, Supply Chain of Technologie en draagt actief bij aan het continu verbeteren van Talent Acquisition door middel van een Agile way of working. De openstaande positie is gericht het vervullen van vacatures op CAO niveau voor onze productielocaties in de regio Midden/Zuid Nederland.
JOB-ID: 46441 | Corporate Recruiter (Supply Chain) Zuid Nederland, Netherlands