Stagiaire Communicatie - Diversiteit & Inclusie
Ben jij op zoek naar een unieke stage waarin je echt het verschil kan maken EN veel kan leren? En ben jij niet bang om vragen te stellen en pro-actief te werken? Dit is een stage die je de mogelijkheid biedt in korte tijd veel te leren en het verschil te maken in een dynamische omgeving. Het gaat om een meewerkstage van 32-40 uur per week voor een periode van 4 tot 6 maanden. In deze periode als stagiair werk je proactief en zelfstandig mee in ons ID team. Er lopen diverse projecten waar je een essentiële bijdrage aan zal leveren en het voortouw in neemt.
Stagiaire Communicatie - Diversiteit & Inclusie
What we ask
We zoeken geen doorsnee stagiair, maar een proactieve en representatieve persoonlijkheid met interesse in alle facetten van communicatie, personeelsbeleid en ID. Uiteraard zullen we samen zoeken naar projecten en werkzaamheden die aansluiten bij jouw interesses en leerdoelen, zodat je het maximale uit je tijd bij FrieslandCampina kunt halen.
What we offer
FrieslandCampina beloont niet alleen in geld. We bieden een interessante en leerzame stage waar je je ontwikkelt binnen jouw vakgebied en leert samenwerken met verschillende teams.
Je krijgt veel verantwoordelijkheid en kunt uiteraard rekenen op een goede begeleiding en een passende stagevergoeding. Zo leer je tenslotte het meest. Het gaat om een meewerkstage (4 tot 5 dagen) gedurende een periode van 4 tot 6 maanden met als startdatum augustus of september 2022.
Vacancy description
Bij FrieslandCampina werken we samen om dagelijks voor álle Nederlanders gezonde en duurzame voeding te produceren. Alle Nederlanders staan bij ons centraal. Niet alleen als consument, maar ook als collega. De diversiteit van onze consumenten proberen wij te reflecteren in ons personeelsbeleid. We zijn succesvol, ook omdat wij een omgeving creëren die gericht is op gelijkheid, inclusie en respect. Iedereen is uniek maar even belangrijk, ongeacht onze verschillen. Wij vinden dat juist onze verschillen het verschil kunnen maken en dat een inclusieve werkomgeving leidt tot meer acceptatie en groei.
Jij kan hierin een belangrijke rol spelen. Op het gebied van Inclusiviteit en Diversiteit (ID) zijn we ambitieus met veel concrete plannen. We zoeken een stagiair die ons helpt deze plannen verder uit te werken en de leiding neemt over alle communicatie op dit onderwerp, zowel intern als extern.
Denk aan het schrijven van posts voor onze interne en externe communicatiekanalen, activaties op de verschillende kantoren en fabrieken van FrieslandCampina, het organiseren van events rondom ID en meer. Zo organiseerden wij recent onze Pride Month Networkborrel & Pubquiz, een Inspiratie Lunch met Jörgen Raymann en hebben we voor IDAHOBIT de vlag gehesen op onze locaties in heel Nederland.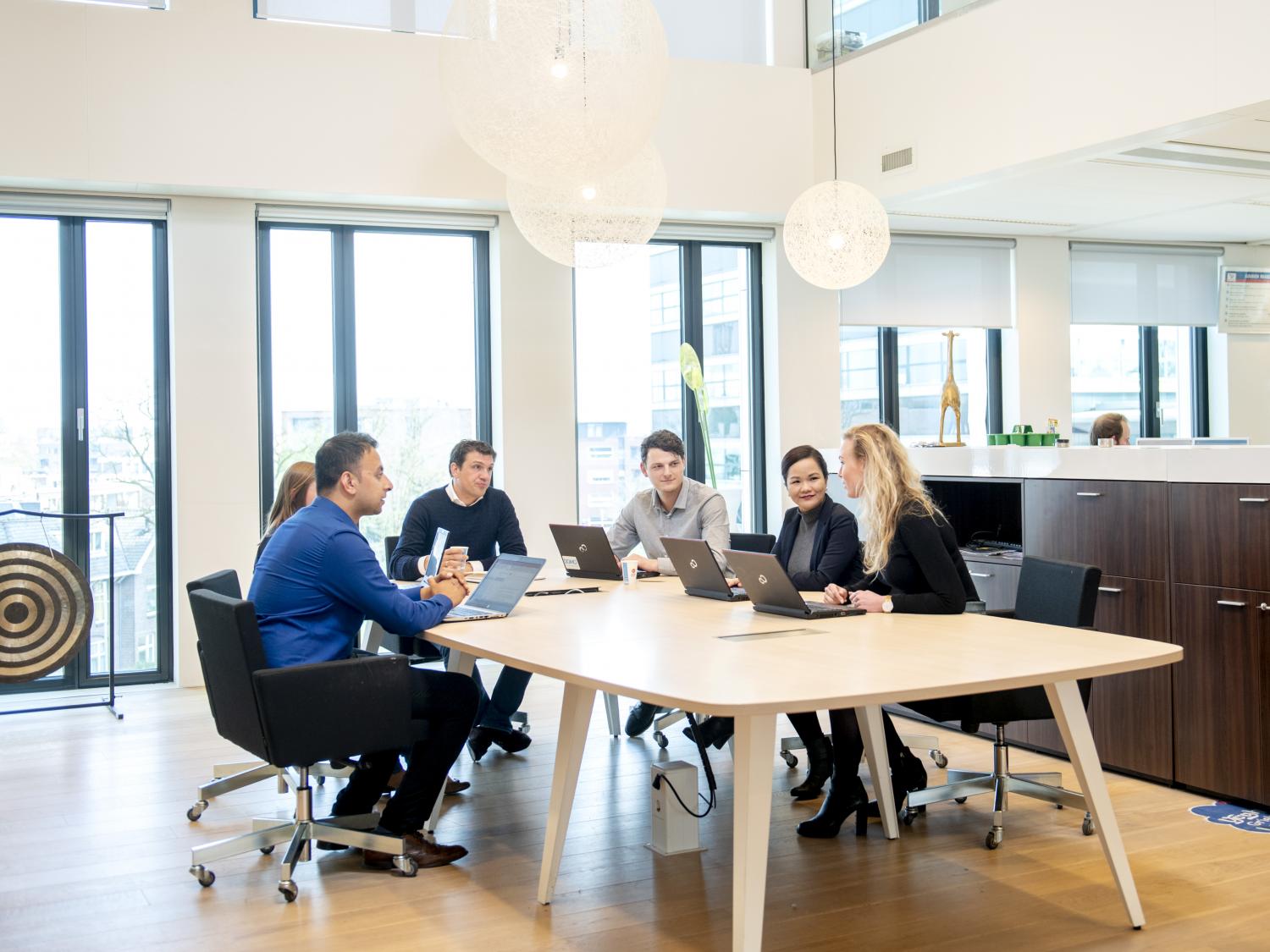 Bij FrieslandCampina delen we met 22.000 medewerkers de passie om meer uit melk te halen en om mensen verder te helpen in het leven. Met onze merken - ruim 30 - bereiken we miljoenen mensen in meer dan 100 landen. FrieslandCampina heeft business groups en werkmaatschappijen met vestigingen in de hele wereld. Het hoofdkantoor is gevestigd in Amersfoort.
Deze stageplek valt binnen het ID team van Consumer Dairy Nederland en werkt nauw samen met onder andere de HR team en Communicatie teams. Gezamenlijk zijn wij verantwoordelijk voor de gehele CD NL populatie bestaande uit de disciplines Marketing, Sales, Finance, Customer Supply Chain en Export.
Heb je nog vragen over deze vacature of zou je meer willen weten over FrieslandCampina? Neem dan contact met ons op!
'Tijdens deze stage werk ik allround mee op het gebied van ID. Hierdoor heb ik in een korte tijd veel kunnen leren over de global ID strategie van FrieslandCampina, het opstellen van een strategie/KPI's voor CDNL & EE en hoe deze strategieën zich vertalen naar concrete acties en evenementen. Andere taken die ik op mij heb genomen zijn het coördineren van de twee maandelijkse ID nieuwsbrief, het coördineren van de ID team meetings, het creëren van communicatie rondom belangrijke feestdagen en gebeurtenissen en het organiseren van evenementen. Het is een enorm veelzijdige stage waarin er ook ruimte is voor dingen die jij graag wilt ontwikkelen en leren. Door mijn passie om sociale ongelijkheid tegen te gaan, kan ik mijn ei kwijt in deze stage en merk ik dat ik veel energie krijg van de dingen die ik mag doen.'
– Dewi Priem | Intern Inclusion & Diversity
JOB-ID: 46272 | Stagiaire Communicatie - Diversiteit & Inclusie, Netherlands