Corporate Recruiter Early Career
As a Recruiter for FrieslandCampina Early Years Careers team, you will manage a range of recruitment activities including attracting and selecting graduates, apprentices, year-outs and work experience talent across our various sectors and businesses.
You will play a key part in identifying FrieslandCampina future workforce and meeting the businesses demands, whilst ensuring the best possible candidate experience. Your role will focus on recruiting and selecting the best talent across disciplines such as Finance, Commerce, Legal, HR Supply Chain, etc.
This will be a fast-paced role and play a key role in the growth of FrieslandCampina. Through engagement with the market your will confirm our position at FrieslandCampina as an employer of choice by providing a positive recruitment experience and advising on best practice within FrieslandCampina.

Corporate Recruiter Early Career
What we ask
You have a completed WO Master degree, preferably in HRM, Business or Marketing,
You are fluent in Dutch and English, others languages are a plus
You are passionate about Talent Acquisition and have 2+ year experience
You are solution oriented, result driven, proactive, flexible
You are empathic and love to provide the best candidate experience
You are able to work independently, are proactive, analytical and result oriented
What we offer
Your salary is based on the weighting of your job and your experience.
FrieslandCampina offers not only a competitive salary but also training and education on the job.
We find it important for our people to continuously grow. It's in our belief that this will help you to make more impact in your job and in our company.
Vacancy description
Build a strong pipeline of talent by sourcing, screening, events, maintaining strong relationships, and extending offers to candidates.
Identify and build relationships with passive talent for future roles.
Ultra-sharp assessment of skills, performance, and fit of candidates
Build a robust pipeline of top candidates for immediate or future onboarding
Develop innovative strategies to find new talent
You will be based in the headquarters in Amersfoort, however you can work remotely several days a week if preferred.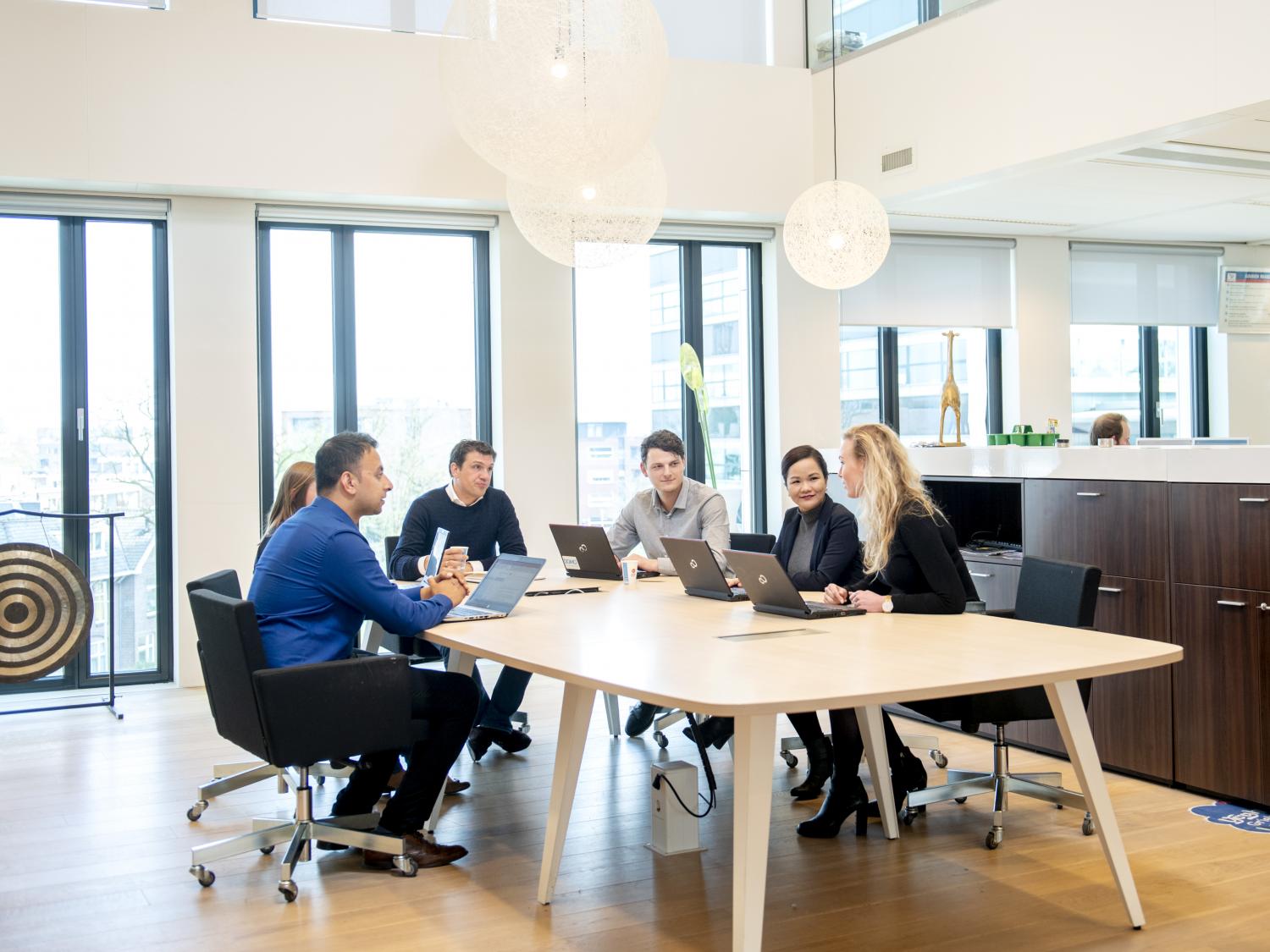 For thousands of people every day, we are more than just a dairy company. To our farmers, our employees, the communities we serve, the businesses we work with and the people to whom we bring happiness, FrieslandCampina means something more. For them it's not just about what we do, but who we are.
We value talented people from any background who want to contribute to something bigger than themselves. We encourage all of our employees to make decisions that benefit our entire company. At FrieslandCampina we own our own career and act accordingly. We trust you to make a difference in your job and influence the bigger picture. Working at FrieslandCampina means you are contributing to a better world.
JOB-ID: 46205 | Corporate Recruiter Early Career, Netherlands