Health Safety & Environment Manager
De productielocatie in Borculo is één van de vijf grootste en belangrijkste productielocaties van FrieslandCampina en richt zich op de productie van ingrediënten voor elke levensfase. Hier zijn we zeer succesvol in. De belangrijkste condities waaronder we produceren zijn veiligheid en kwaliteit. Voor de afdeling Safety, Health & Environment (SHE) in Borculo zijn we op zoek naar een enthousiaste SHE manager die ons helpt om de veiligheidscultuur- en bewustzijn verder te verhogen.
In deze uitdagende MT-rol (je maakt onderdeel uit van het Plant Management Team van de locatie) ben je verantwoordelijk voor het verder ontwikkelen en uitvoeren van het safety beleid op de locatie Borculo. Je neemt met de afdeling SHE, waar je leiding aan geeft, het voortouw om veiligheid, milieu en duurzaamheid op de locatie Borculo verder te ontwikkelen. Je neemt het initiatief voor verbeteringen en werkt daarbij nauw samen met afdelingen, zoals Productie, Technische Dienst en Logistiek. Je weet je collega's te enthousiasmeren en bruggen te slaan tussen verschillende belangen.
De locatie Borculo bestaat uit twee fabrieken. De Proteïne en Lactose keten zijn onderdeel van de Ingredients fabriek en de aanvoer van deze fabrieken is wei. De Formula fabriek is een recent gebouwde state of the art fabriek die zich voornamelijk richt op de kindervoeding. De grondstof voor deze fabriek is melk.
Health Safety & Environment Manager
What we ask
Je hebt een WO/HBO werk-/denkniveau in de richting van Hoger/Middelbaar veiligheidskundige;

Ruime kennis en ervaring op gebied van SHE en minimaal 5 jaar gewerkt in een

soortgelijke functie en aantoonbare leidinggevende ervaring;

Je beschikt over een ruime kennis van arbo-, veiligheids-en kwaliteitseisen binnen een productie omgeving en bij voorkeur in de levensmiddelentechnologie en hebt naast veiligheid, kwaliteit kennis van hygiëne;

Kennis van arbo- en milieu certificatieschema's is een pré;

Je bent bekend met de systematiek voor het opstellen van een RI&E;

Goede beheersing van de Nederlandse en Engelse taal in woord en geschrift;

Je bent discreet en integer, dit is van belang bij het (onafhankelijk) beoordelen van de veiligheid van installaties en arbeidsmiddelen en hebt goede stakeholdermanagement vaardigheden;

Je bezit de volgende eigenschappen: leiderschap, resultaatgericht, visie & strategisch plannen, procesmatig denken, overtuigingskracht en besluitvaardigheid.
What we offer
Je salaris wordt gebaseerd op de zwaarte van de functie, je ervaring en opleiding. We vinden het belangrijk dat je blijft groeien. Want die ontwikkeling komt zowel onze producten als jouw carrière ten goede. Daarom investeren we in relevante opleidingen en trainingen binnen jouw vakgebied. Ook op de werkvloer merk je dat de nadruk ligt op het uitwisselen van kennis tussen collega's onderling. Zo leer je tenslotte het meest.
Vacancy description
Je adviseert het

plantmanagement team over de uitvoering van het SHE-beleid (Safety, Health, Environment) en bij het realiseren van de SHE-doelstellingen;

Je hebt hierbij een eigen visie en het opzetten/uitwerken van een meerjarenplan voor de locatie;

Je maakt deel uit van het Plant Management Team (PMT) en daarmee verantwoordelijk voor de site prestaties;

Je ondersteunt leidinggevenden en overige betrokkenen bij het opzetten van veiligheidsplannen/SHE-actieplannen, zoals de RIE, TRA's LMRA's, en beoordeelt de opvolging ervan;

Leidt het License To Operate programma;

verantwoordelijk voor de bedrijfsnoodorganisatie als hoofd BHV;

Je leidt een team van 5 FTE en rapporteert aan de Plant Director. Je geeft je medewerkers het goede voorbeeld, je coacht je medewerkers en ondersteunt hen in hun opleidings- en ontwikkelbehoeften, en zorgt zo voor een effectief team;

Het doel is om elkaar te versterken op gebied van veiligheid en gezamenlijk aan een hoger veiligheidsniveau te werken en hiervan het PMT te adviseren, implementeren en waarborgen;

Een belangrijke taak is om het veiligheids- en milieu bewustzijn organisatie breed op een hoger plan te brengen;

Je draagt verbetervoorstellen aan en brengt deze (mede) tot uitvoering;

Indien nodig geef je voorlichting en instructie en treed je op als inhoudsdeskundige op SHE gebied en werk je nauw samen met ons Learning & Development center voor onboarding en relevante trainingen;

Je bouwt een goed netwerk op met Supply Chain collega's in andere organisatie onderdelen van FrieslandCampina.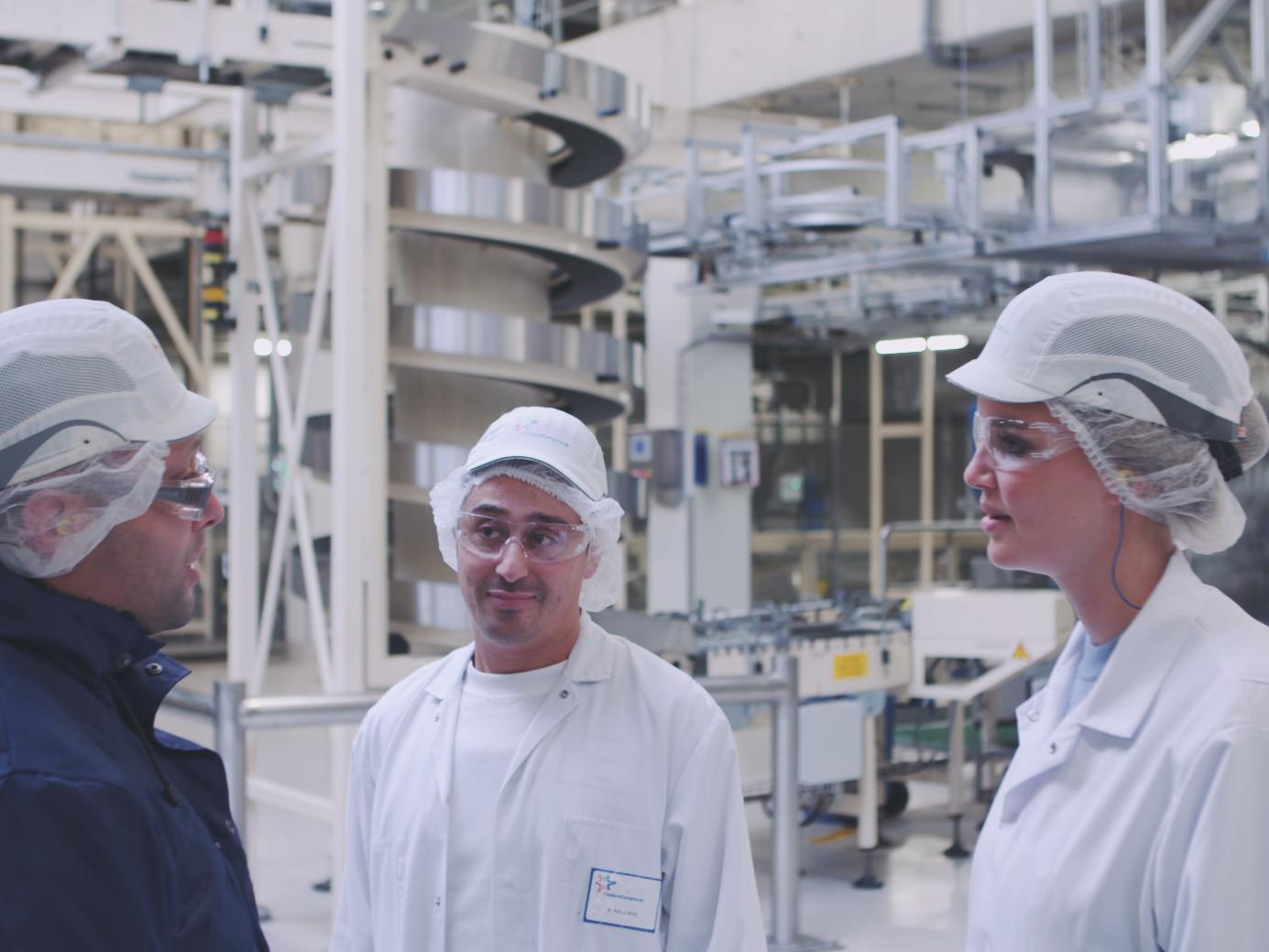 JOB-ID: 44952 | Health Safety & Environment Manager, Netherlands