Stage Noord-Nederland
Wist jij dat FrieslandCampina in Noord-Nederland alleen al ruim 10 productielocaties heeft? Op deze locaties worden verschillende producten gemaakt zoals kaas, boter, melkpoeder, kindervoeding en zuiveldranken. Lijkt je dit interessant? Meld je dan aan voor een stage bij FrieslandCampina in Supply Chain en Logistiek, Technologie, Techniek en onderhoud, Kwaliteit of Veiligheid & Milieu.

Zou jij graag stage willen lopen op één van deze locaties of willen afstuderen per februari 2022? Kom dan naar ons stage evenement Noord-Nederland op 19 november 2021! Solliciteer tot en met zondag 14 november 2021 via onze website. Dit doe je door je CV te uploaden, een motivatiebrief is niet nodig maar geef wel duidelijk aan:
Wanneer je zou kunnen starten;
Welke richting(en) je voorkeur hebben;
Waar je woont én welke locatie(s) je voorkeur hebben;
Of je een afstudeeronderzoek moet doen tijdens je stage.
What we ask
Je bent HBO of WO student (bachelor/master) in een technische richting zoals bijvoorbeeld: Chemische Technologie, (Technische) Bedrijfskunde, Werktuigbouwkunde, Supply Chain Management, Water/Energie Management of Levensmiddelentechnologie;
Tijdens je stage dien je ingeschreven te staan bij een onderwijsinstelling;
Je bent flexibel, enthousiast, proactief, hands-on en communicatief vaardig;
Vanaf februari 2022 beschikbaar voor een periode van 5 of 6 maanden;
Het is mogelijk om sommige stages te combineren met een afstudeeronderzoek.
What we offer
Een stage bij FrieslandCampina brengt veel verantwoordelijkheden met zich mee en is meer dan een meewerkstage. Vanaf dag één ben jij onderdeel van het team en draai je volledig mee binnen de afdeling. De organisatie geeft veel aandacht aan jouw persoonlijke ontwikkeling en vindt het belangrijk dat jij blijft groeien. Je ontvangt een maandelijkse stagevergoeding.
Vacancy description
Op onze productielocaties (Leeuwarden, Workum, Marum, Bedum, Noordwijk, Gerkesklooster, Balkbrug, Leeuwarden, Beilen, Meppel, Wolvega, Borculo, Dronrijp, Lutjewinkel en Lochem), zijn er stages beschikbaar in de volgende richtingen:
Supply Chain en logistiek: je zult hier meedraaien in en werken aan verschillende projecten op het gebied van forecast bepaling, transport, inventarisatie en het verbeteren van de verschillende processen. Zo kun je bijvoorbeeld meedenken over het optimaliseren van het productieproces, het verbeteren van de productiekwaliteit en/of het verminderen van waterverspilling.
Technologie: tijdens je stage zal je je eigen projecten krijgen en/of meedraaien in een project om processen te optimaliseren en verbeteren of mee te denken en ontwikkelen van nieuwe ideeën. Denk hierbij aan projecten met membraaninstallaties, ionenuitwisselaars, verdampers en sproeidrogers. Tevens krijg je de ruimte om met eigen ideeën te komen en deze zelf verder te ontwikkelen.
Techniek en onderhoud: als stagiair binnen deze afdeling zorg je ervoor dat het productieproces zo goed mogelijk kan verlopen. Je kunt je bezig gaan houden met het onderhouden en verbeteren van de machines en apparaten in de fabriek. Of op het moment dat er storingen zijn, ga je samen met je team opzoek gaan naar duurzame oplossingen.
Kwaliteit: binnen de afdeling kwaliteit ben je verantwoordelijk voor de processen op het gebied van kwaliteit en voedselveiligheid van de geproduceerde producten op de productielocaties. Je werkt bijvoorbeeld aan projecten om ervoor te zorgen dat de productielocatie voldoet aan de gestelde voedselveiligheidsstandaarden van klanten, autoriteiten en certificerende instellingen.
Veiligheid & Milieu: tijdens je stage denk je mee over het veiligheids- en milieubeleid op jouw locatie. Door het opstellen en implementeren van dit beleid zorg je ervoor at werknemers, leveranciers en bezoekers kunnen werken in een veilige en duurzame werkplek. Op deze manier draag je bij aan onze 'zero incidents' cultuur.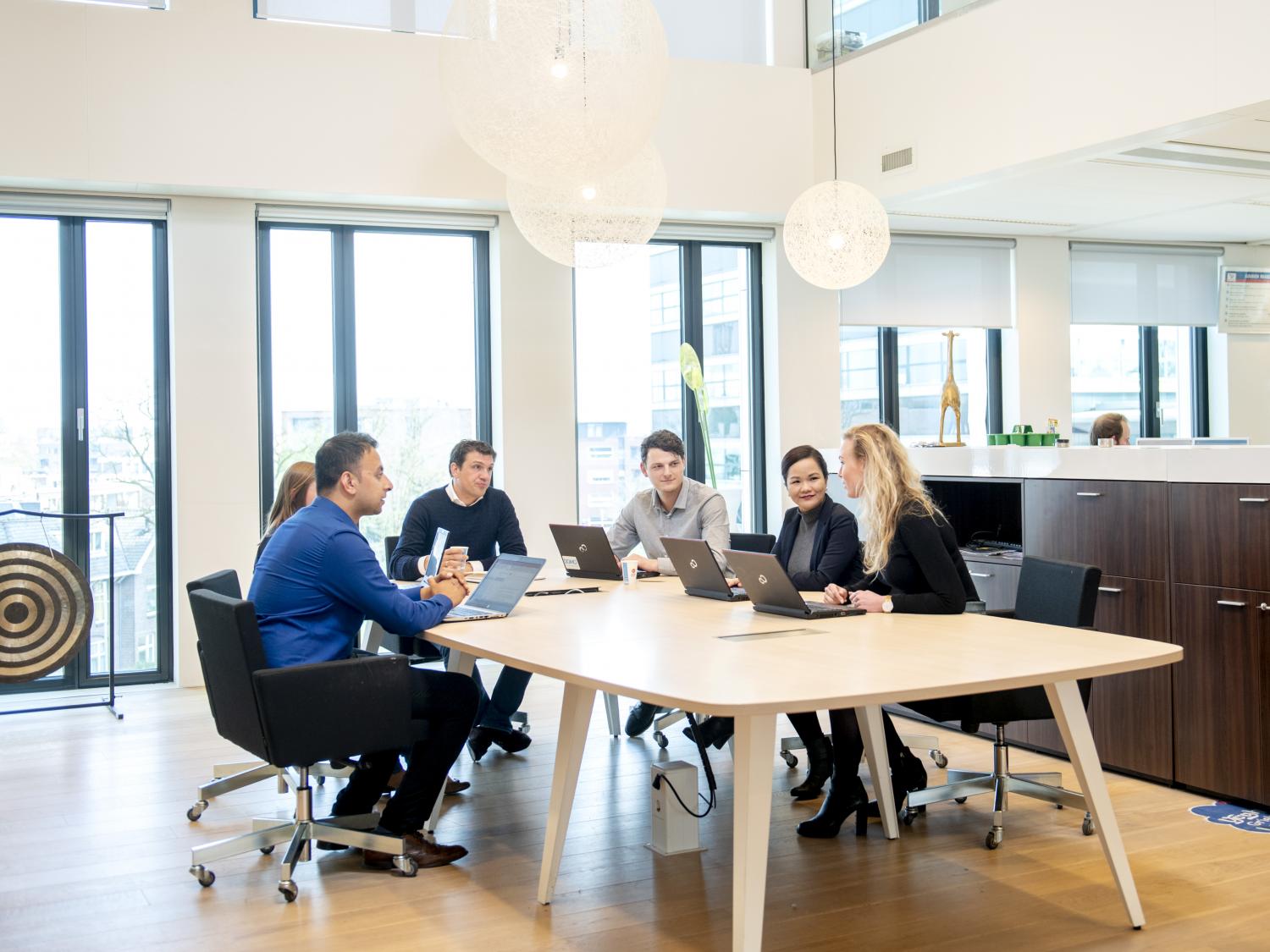 JOB-ID: 43997 | Stage Noord-Nederland, Netherlands