Sensory Specialist
Als Sensory Specialist ben jij verantwoordelijk voor het vaststellen van de sensorische kwaliteit van verschillende producten. Heb jij een bovengemiddelde smaakgevoeligheid en wil jij hier iets mee doen? Dan zoeken wij jou in de functie als Sensory Specialist!
What we ask
Als Sensory Specialist is het van belang dat jij een sterke affiniteit hebt met sensoriek en kwaliteitscontrole. Je hebt enige kennis van productieprocessen en beschikt over goede communicatieve vaardigheden. Je bent een teamplayer en hebt technische vaardigheden als het gaat om kleinschalig lab-apparatuur.
Je hebt een MBO+ of een HBO diploma richting voedingsmiddelentechnologie;
Je hebt relevante werkervaring met sensoriek en kwaliteitscontrole;
Je beschikt over kennis m.b.t. Microsoft Office;
Je beheerst de Nederlandse en Engelse taal in woord en geschrift;
Je bent bereid om deel te nemen aan een test om je bovenliggende smaakgevoeligheid te meten (dit is onderdeel van de sollicitatieprocedure);
Je hebt geen allergieën voor bepaalde voedingstoffen of je volgt verplicht dieet.
What we offer
Je salaris wordt gebaseerd op de zwaarte van de functie, je ervaring en opleiding. Maar FrieslandCampina beloont niet alleen in geld, we vinden het belangrijk dat je blijft groeien. Want die ontwikkeling komt zowel onze producten als jouw carrière ten goede, daarom investeren we in relevante opleidingen en trainingen binnen jouw vakgebied. Ook op de werkvloer merk je dat de nadruk ligt op het uitwisselen van kennis tussen collega's onderling, zo leer je tenslotte het meest.
Een fulltime functie van 24 uur per week, ander aantal uur is bespreekbaar;
Salaris conform CAO 7 Zuivel CAO;
Goede secundaire arbeidsvoorwaarden.
Vacancy description
Als Sensory Specialist ben je hoofdzakelijk verantwoordelijk voor het vaststellen van de Sensorische kwaliteit van zuivelproducten. Geur, smaak, uiterlijk, mondgevoel, nasmaak en nagevoel. Dit voor zowel grondstoffen, halffabricaten als eindproducten. Je bent werkzaam binnen een klein team van sensorische specialisten en je hebt een bovengemiddelde smaakgevoeligheid. Hierop word je ook getest als onderdeel van de sollicitatieprocedure.
Als Sensory Specialist stel jij de sensorische eigenschappen vast van de aangeboden monsters, jij registreert en rapporteert de verkregen informatie in het systeem LIMS. Om jouw functie zo goed mogelijk uit te kunnen voeren, volg je een werkplekopleiding voor een definitieve bevoegdheid. Je gaat in gesprek met productieafdelingen inzake de vastgestelde resultaten en je verzorgt productpresentaties en rondleidngen. Daarnaast voer jij de volgende werkzaamheden uit:
Beheren en verwerken van referentiemateriaal;
Sensorische kwaliteit vaststellen van shelflife monsters;
Het bewaken / monitoren van de kwaliteit van de keuringen en specialisten;
Bijdragen aan het optimaliseren van de huidige manier van werken.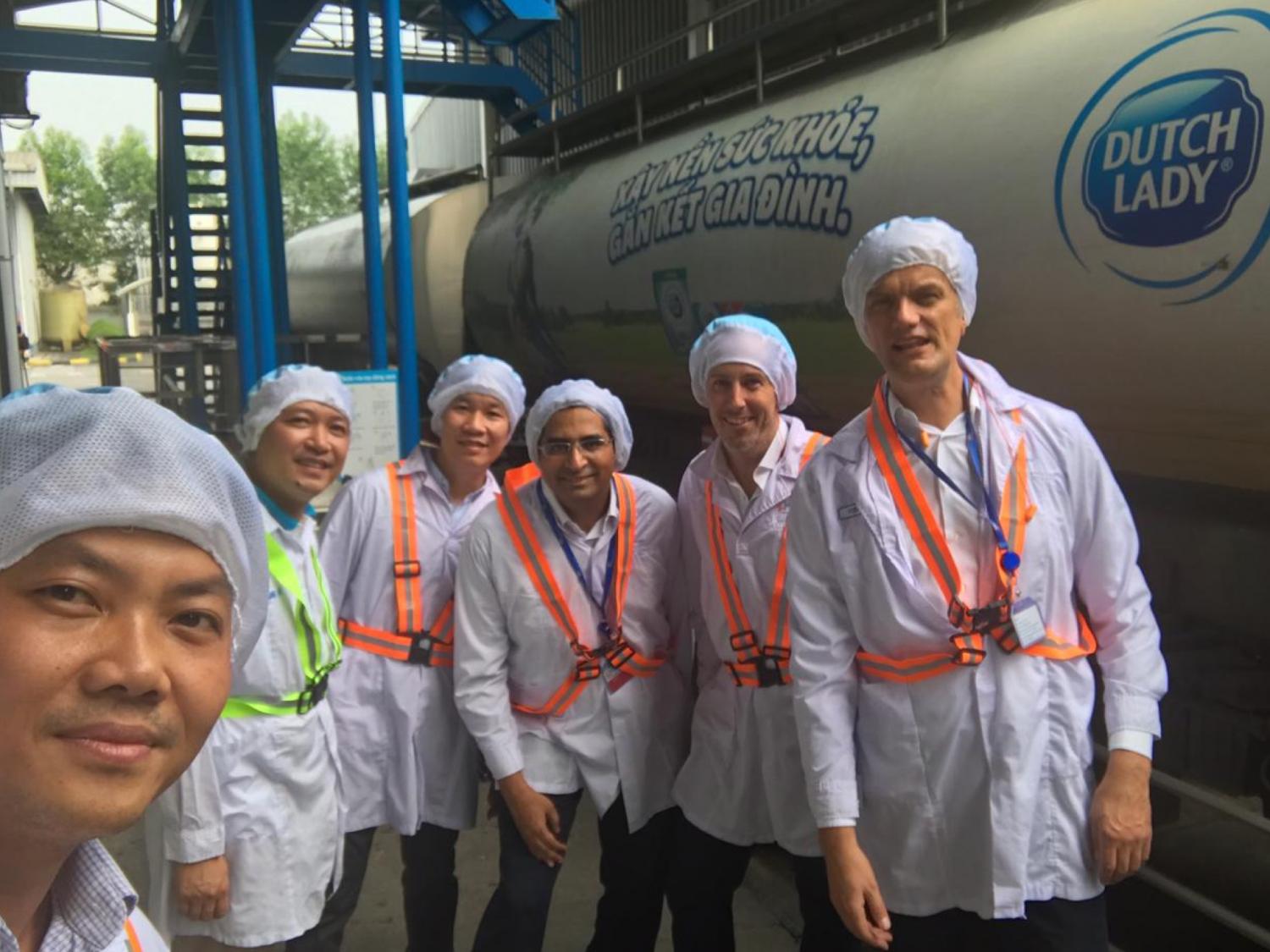 JOB-ID: 43990 | Sensory Specialist, Netherlands