Proces Technoloog
Zet jij als Procestechnoloog graag je kennis van pasteuriseren, kaasbereiding, membraan filtratie in voor de verdere validatie en optimalisatie van de productieprocessen? Heb je affiniteit met het verweken van data uit verschillende bronnen om op basis hiervan sturing te geven aan een productieproces? Dan zijn wij op zoek naar jou!
What we ask
WO of HBO werk en denk niveau en een afgeronde opleiding in levensmiddelen of chemische technologie;
Relevante werkervaring (minimaal 2 jaar) in een vergelijkbare complexe procesomgeving, bij voorkeur Food, Pharma of Chemie;
Kennis en ervaring met problem solving technieken en continuous improvement;
Kennis en ervaring met het verzamelen en verwerken van verschillende data bronnen.
Uitstekende communicatieve vaardigheden in woord en geschrift, zowel Nederlands als Engels;
Je overtuigt anderen vanuit deskundigheid en kan schakelen op verschillende niveaus in de organisatie
What we offer
Unieke cultuur gezien FrieslandCampina een Nederlandse roots heeft maar inmiddels is uitgegroeid tot een internationale organisatie met vestigingen over de hele wereld;
We bieden een prettige work-life balance, marktconform salaris & goede secundaire voorwaarden (werkweek van 38 uur, eindejaarsvergoeding van 3%, marktconform pensioen, vakantiegeld 8%, flexibele werktijden, mogelijkheid om vanuit huis te werken, bonus);
Diverse trainingen en coaching programma's om je te helpen ontwikkelingen en jouw eigen professionele carrière uit te stippelen;
Interne doorgroei wordt sterk gemotiveerd vanuit FrieslandCampina!
Een informele & vriendelijke werkomgeving waarin je samenwerkt met gedreven en professionele collega's;
We geven je vertrouwen en autonomie om lange termijn impact te genereren dat bijdraagt aan betere voeding voor de wereld;
Vacancy description
Als procestechnoloog weet jij de balans te vinden tussen het stroomlijnen van de dagelijkse operatie en het structurele valideren en optimaliseren van de productieprocessen. First time right en rendement optimalisatie, validatie, efficiëntie van onze productielocatie en het opschakelen naar een kwalitatief nog hoger niveau staan centraal in de locatie Lutjewinkel. Als procestechnoloog ben je om die reden bij ook verschillende projecten betrokken. Je houdt je ook bezig met dagelijkse trouble-shooting, waarbij je ervoor zorgt dat de grondoorzaak van de verstoring weggenomen wordt bij bijvoorbeeld procesafwijkingen, optimalisatie en modificatie van de productielijnen. Door de data en processen te analyseren en te kijken naar trends kom je tot verbeteringen. Hierbij is de nadruk op kwaliteit en rendement doorslaggevend. Je werkt nauw samen met de collega's van de locatie, productie, maintenance, laboratorium, R&D, lokale projecten team, externe partijen en klanten. De functie biedt je de mogelijkheid om binnen een gemotiveerd team te werken in een gevarieerde en dynamische omgeving, waarbij het resultaat van de inzet uiteindelijk terug te vinden is in de fabriek.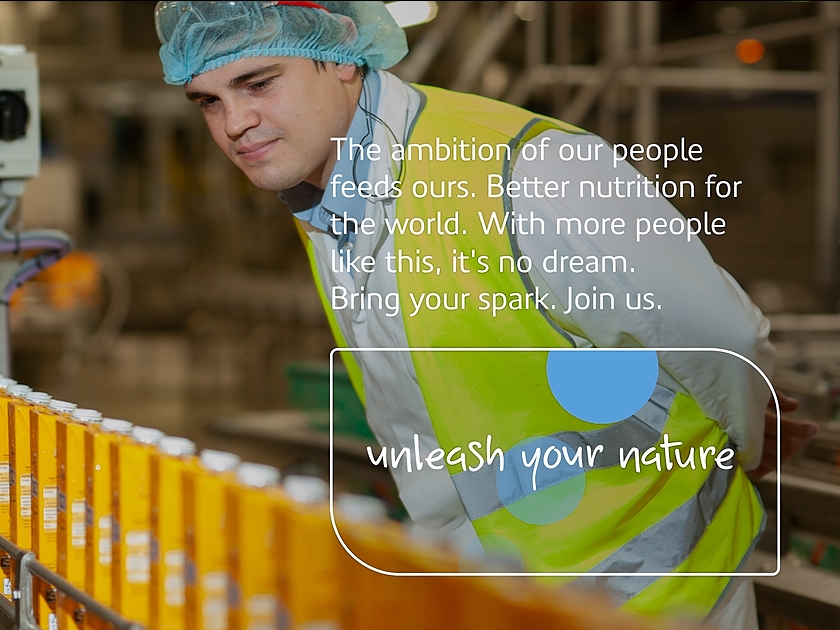 Benieuwd naar waar jij aan de slag zult gaan? Na ruim 100 jaar is de kaasfabriek in Lutjewinkel nog de enige kaasmakerij in de kop van Noord-Holland die de Noord-Hollandse Goudse kaas maakt. Deze kaas heeft verschillende keren prijzen gewonnen en behoort daardoor tot de absolute wereldtop. Met een hecht team bestaande uit ongeveer 90 collega's, verwerken wij jaarlijks één miljoen liter melk tot 48.000 kiloton kaas in onze volautomatische kaasmakerij. Met de juiste mensen en nieuwste ontwikkelingen op technologisch gebied zorgen we ervoor dat wereldwijd iedereen kan genieten van onze Goudse kaas.
JOB-ID: 43924 | Proces Technoloog, Netherlands