Corporate Recruiter Commerce
Are you an entrepreneurial (Corporate) Recruiter and do you want to broaden your career? Do you want to work in an inspiring, sustainable and inclusive environment? We, Talent Acquisition team FrieslandCampina Netherlands, are looking for a colleague Corporate Recruiter. Within the Talent Acquisition team we work with 17 colleagues on our Purpose 'Nourishing by Nature'.
Each Corporate Recruiter has a primary focus area such as Commerce, Supply Chain, Finance, IT, HR, R&D or Technology and actively contributes to the continuous improvement of our Talent Acquisition services. Since March 2021 we have introduced an 'agile way of working' that allows us to focus even more on the needs of our candidates and internal stakeholders. This open position is mainly focused on our Sales & Marketing functions.
Corporate Recruiter Commerce
What we ask
Master's degree, preferably Business Administration, Organizational Psychology or HR;
At least 3 years of relevant experience as a Corporate Recruiter, Consultant at a recruitment agency or HR Business Partner;
Strong stakeholder management skills;
Result-oriented and enterprising;
Proven track record in using social media and flexible in adapting it to optimize sourcing strategies;
Team player, focus on continuous improvement, flexible, curious by nature;
Willing to travel to our factories on a regular basis, i.e. in possession of a car and driver's license;
Fluent in Dutch and English
Preferred resident Randstad/Central Netherlands
What we offer
Your salary is based on the weighing of your job and your experience and your education and training;
FrieslandCampina does not only compensate its employees with monetary rewards, we also consider it to be important for our people to continue to grow. After all, your development is not only good for your career, our products also benefit from it.
That's why we invest in relevant training courses in your particular discipline. The mutual exchange of knowledge between colleagues is also evident on the work floor. It is, after all, the most effective way to learn.
Vacancy description
As a Corporate Recruiter you play an essential role in stimulating the growth of FrieslandCampina with exceptional talent. As a professional, you represent the interests of our future colleagues and act as a talent advisor to shape our future leadership capabilities. You specifically focus on higher educated professionals, and you build (personal) online visibility for the target group. You will be part of a team of experienced Corporate Recruiters, in which you focus on your field and stakeholders, but in which we are also always ready to help each other, for example as a sparring partner with a complex issue.
Since the beginning of 2021 we have started working in an agile way. We work on our 'run' and 'change' topics in 3-week sprints and in this way we want to serve our candidates and internal stakeholders even better. This new way of working offers many opportunities to develop yourself.
In this role you work directly and proactively with FrieslandCampina's hiring managers and HR Business Partners on vacancies and talent projects within your working field. You implement talent strategies to develop a qualified and diverse candidate pool that fits the needs of FrieslandCampina. You are responsible for searching, interviewing, evaluating and ultimately hiring candidates. The focus is on finding the right internal and/or external candidates as well as on efficiently leading the selection and recruitment process.
This position requires a good balance between creativity and drive, along with interpersonal knowledge and advanced analytics. You have a proven ability to contribute consistently and positively in a dynamic, fast-paced work environment, as well as the ability to oversee multiple functions and tasks and manage your own time efficiently.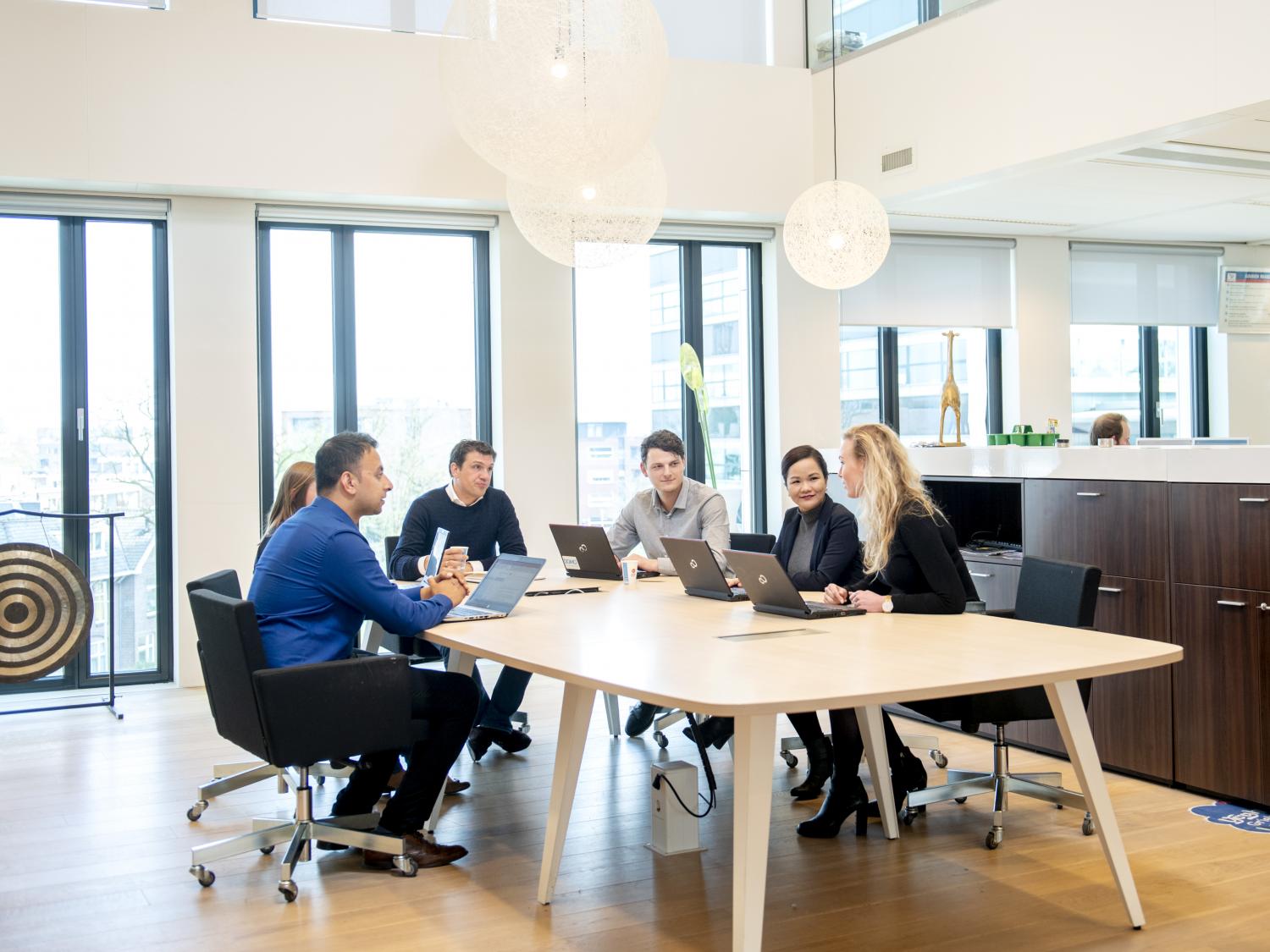 For thousands of people every day, we are more than just a dairy company. To our farmers, our employees, the communities we serve, the businesses we work with and the people to whom we bring happiness, FrieslandCampina means something more. For them it's not just about what we do, but who we are.
We value talented people from any background who want to contribute to something bigger than themselves. We encourage all of our employees to make decisions that benefit our entire company. At FrieslandCampina we own our own career and act accordingly. We trust you to make a difference in your job and influence the bigger picture. Working at FrieslandCampina means you are contributing to a better world.
Within the Talent Acquisition team we are working with 17 colleagues on our company ambitions. Each Corporate Recruiter is responsible for his/her discipline such as Commerce, Finance, IT, HR, R&D, Supply Chain or Technology and contributes actively to continuously improving Talent Acquisition.
JOB-ID: 43623 | Corporate Recruiter Commerce, Netherlands