QA Specialist
Binnen FrieslandCampina Leerdam zijn we op zoek naar een daadkrachtige en resultaatgerichte QA Specialist. Als QA Specialist draag je onze visie op kwaliteit uit naar de klant, interne organisatie en werkvloer. Doordat je op de hoogte bent van nieuwe ontwikkelingen en methodieken ben je in staat om alle QA (en aanverwante) processen naar een hoger niveau te brengen. Je werkt samen in een team met technologie en QC.
What we ask
De QA-Specialist die we zoeken beschikt over de volgende achtergrond;
Je beschikt over een afgeronde HBO of WO opleiding in de richting van levensmiddelentechnologie of vergelijkbaar;

Je hebt minimaal 3 jaar relevante werkervaring;

Je bent op de hoogte van de actuele kennis en regelgeving van kwaliteitsmanagement (systemen);

Goede beheersing van zowel de Nederlandse als de Engelse taal, zowel mondeling als schriftelijk;

Kennis van SAP/GSS en MS Office is een pre.
What we offer
Je salaris wordt gebaseerd op de zwaarte van de functie, je ervaring en opleiding.

Maar FrieslandCampina beloont niet alleen in geld. We vinden het belangrijk dat je blijft groeien.

Want die ontwikkeling komt zowel onze producten als jouw carrière ten goede. Daarom investeren we in relevante opleidingen en trainingen binnen jouw vakgebied.

Ook op de werkvloer merk je dat de nadruk ligt op het uitwisselen van kennis tussen collega's onderling. Zo leer je ten slotte het meest.
Vacancy description
Als QA Specialist ben je onderdeel van de afdeling Kwaliteit. In deze rol heb je de volgende verantwoordelijkheden;
Je geeft leiding aan het QA team, bestaande uit drie medewerkers;

Je vertaalt wetgeving, klanteisen en FrieslandCampina beleid naar lokale procedures en instructies.

Je beheert het lokale kwaliteitsmanagementsysteem;

Je begeleidt (klant)audits en (klant)bezoeken, inclusief de voorbereiding en opvolging daarvan (CAPA management).

Je neemt deel aan locatie- of ketenbrede projecten en voert Root Cause Analyses uit vanuit een kwaliteitsperspectief;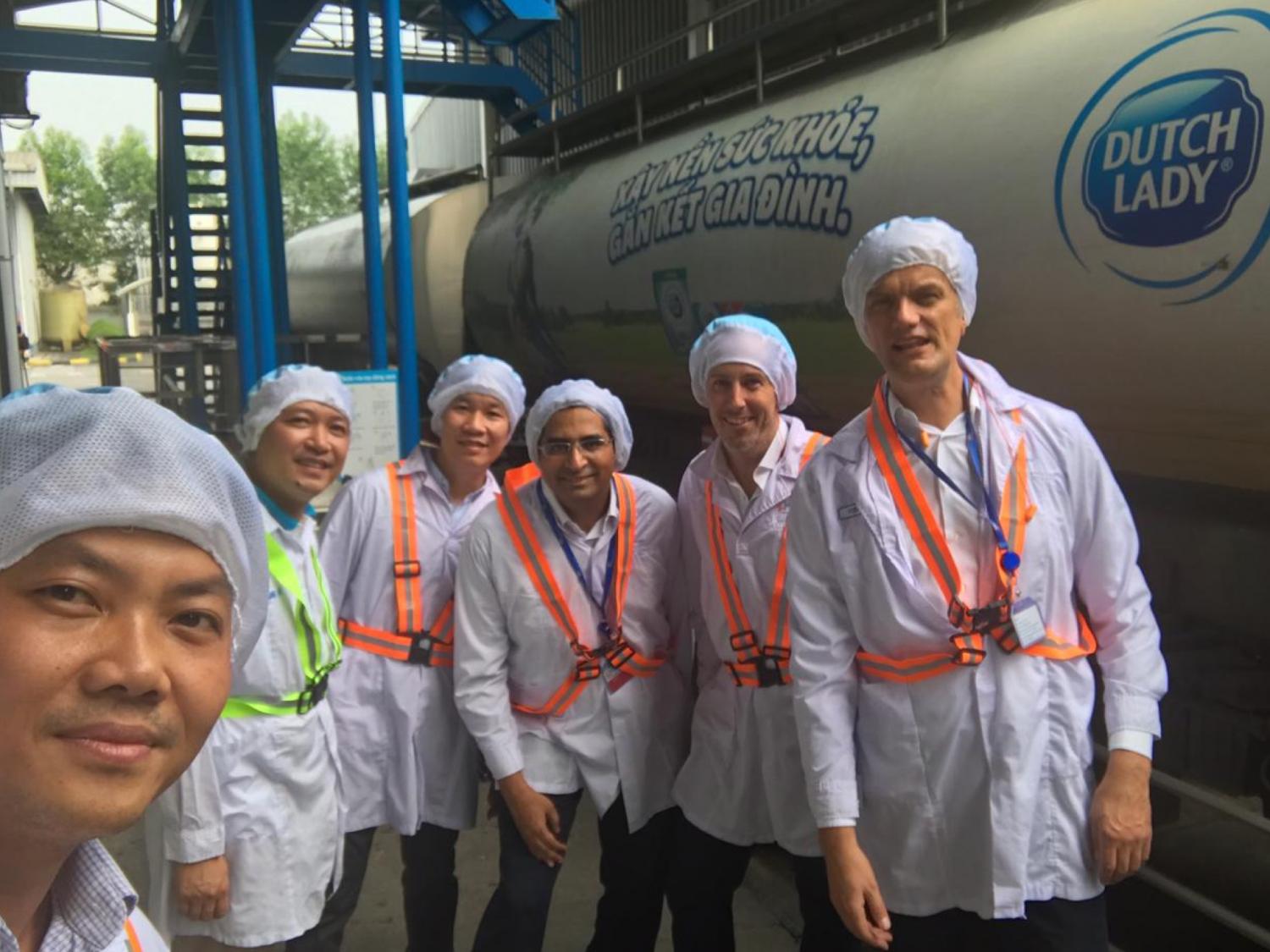 Bij FrieslandCampina delen we met 21.000 medewerkers de passie om meer uit melk te halen en om mensen verder te helpen in het leven. Met onze merken ruim 30 bereiken we miljoenen mensen in meer dan 100 landen.
De locatie Leerdam is onderdeel van de BG Trading en is een verpakkingslocatie voor verschillende kaassoorten. We verpakken met ongeveer 350 collega's kazen in een fabriek die beschikt over de nieuwste technieken, waarbij voldaan moet worden aan de strengste hygiëne-eisen.
Het QA team is verantwoordelijk voor:
Voedselveiligheid: normstelling, naleving beheersmaatregelen, risicoschatting en coaching van de medewerkers in de fabriek.

Licence to produce: voorwaarden om product op de markt te mogen zetten

Klantbeleving: incidenten, klachtafhandeling, coaching teams op audit standaarden
JOB-ID: 43588 | QA Specialist, Netherlands