Senior Talent Sourcer
Ben jij een ondernemende Senior Talent Sourcer en wil je jouw talent inzetten in een inspirerende omgeving? Het Talent Acquisition team van FrieslandCampina Nederland is op zoek naar een Senior Talent Sourcer die Sourcing kan gaan opzetten en de huidige sourcing strategieën kan gaan professionaliseren. 
Als Senior Talent Sourcer speel je een essentiële rol bij het stimuleren van de groei van FrieslandCampina met buitengewoon talent. Wij verwachten dat je uitstekende communicatieve vaardigheden hebt om relaties op te bouwen met kandidaten en met onze interne stakeholders. Je komt te werken in een team van ervaren Corporate Recruiters, waarbij je focust op jouw specialisme van Sourcing en Talent Scouts support in het vinden het juiste talent.
What we ask
5 - 7 jaar ervaring bij voorkeur in werving waarvan 2-3 jaar in sourcing
Master/Bachelor
Continu willen leren en te verbeteren
Business acumen
Sterke communicatieve vaardigheden
Uitstekende vaardigheden om in korte tijd nieuwe relaties op te bouwen
Win in de markt-mindset
Teamspeler, focus op continue verbeteren, flexibel en nieuwsgierig van aard
Vloeiend in Nederlands en Engels
What we offer
Je salaris wordt gebaseerd op de zwaarte van de functie, je ervaring en opleiding. Maar FrieslandCampina beloont niet alleen in geld. We vinden het belangrijk dat je blijft groeien. Want die ontwikkeling komt zowel onze producten als jouw carrière ten goede
Daarom investeren we in relevante opleidingen en trainingen binnen jouw vakgebied
Ook op de werkvloer merk je dat de nadruk ligt op het uitwisselen van kennis tussen collega's onderling. Zo leer je tenslotte het meest
Vacancy description
Het opbouwen en uitvoeren van de sourcing-functie binnen ons Talent Acquisition NL-team
Verantwoordelijk voor het definiëren en bouwen van de strategische talentpools door middel van creatieve en effectieve sourcing strategieën om het beste talent aan te trekken
In samenwerking met stakeholders wervingsstrategieën opzetten en uitvoeren om zo diverse en inclusieve talentpijplijnen op te bouwen voorzien van relevante data
Nauw samenwerken met de Employer branding specialist / Recruitment marketeer in ons team om ons employer brand en netwerk in Nederland verder uit te bouwen
Sourcing strategieën opzetten en uitvoeren voor onze disciplines Operations, Supply Chain, Technology, Commercial en Support functies. We verwachten dat de Sourcing-functie in de loop van de tijd zal groeien, dat biedt ook mogelijkheden om te specialiseren richting bepaalde doelgroepen
Het in beeld brengen, benaderen en beoordelen van potentiële kandidaten
Trainen en ondersteunen van Talent Scouts op gebied van sourcing skills, zodat zij deze kunnen toepassen bij vacatures die buiten de scope van jou als sourcing specialist vallen
Innovatieve manieren ontwikkelen en inzetten om talent te vinden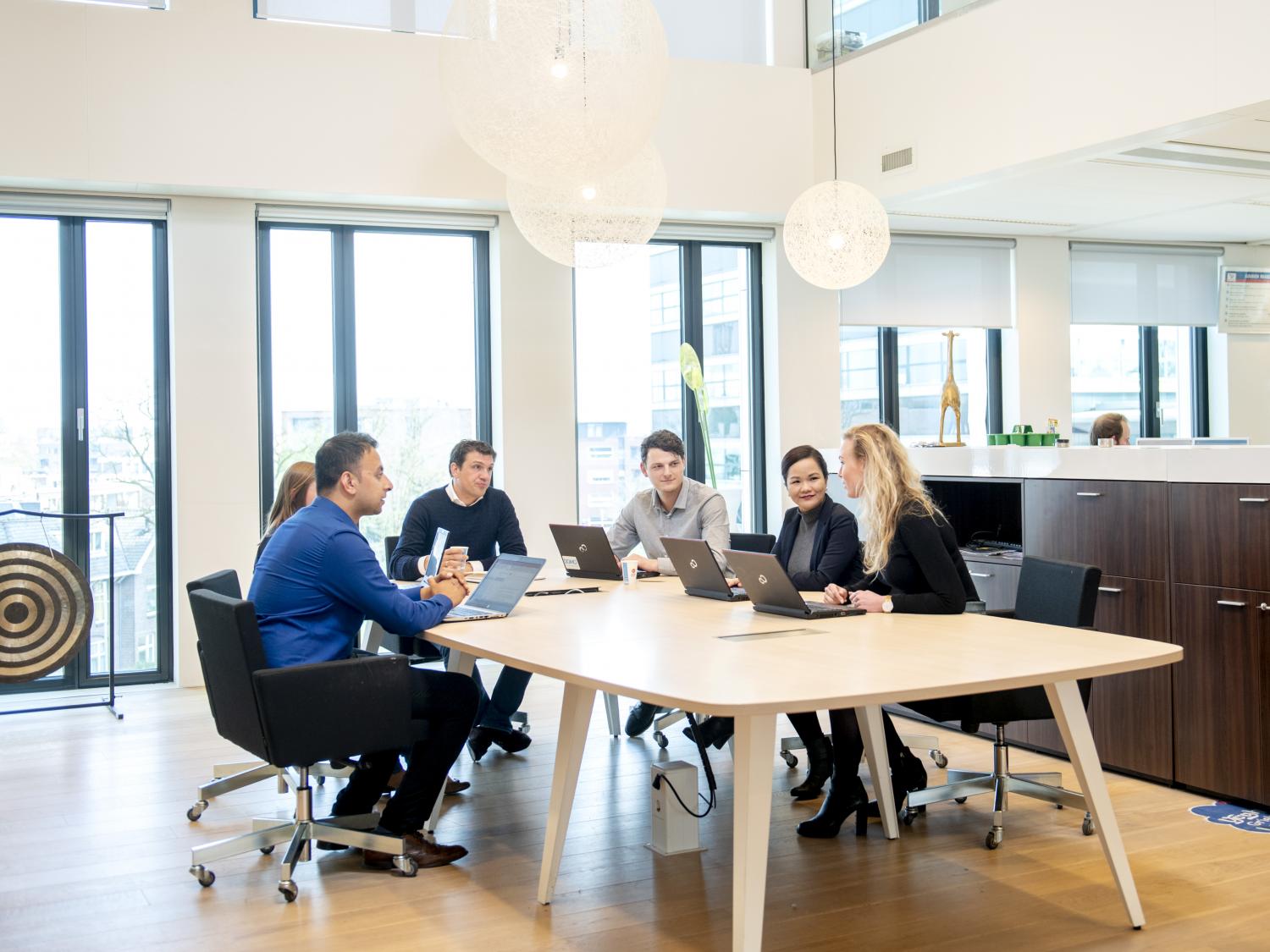 Binnen het Talent Acquisition team werken we met 17 collega's aan onze purpose 'Nourishing by Nature'. Elke recruiter is verantwoordelijk voor zijn / haar regio of een specifieke discipline zoals Commercieel, Financiën, IT, HR, R&D, Supply Chain of Technologie. Je draagt actief bij aan het continu verbeteren van Talent Acquisition door middel van onze Agile way of working.
JOB-ID: 43226 | Senior Talent Sourcer, Netherlands