Manager QC
Binnen FrieslandCampina Wolvega zijn we op zoek naar een daadkrachtige en resultaatgerichte QC manager. Als Manager QC ben je één van de drijvende krachten achter de visie over Quality. Doordat je op de hoogte bent van nieuwe ontwikkelingen en methodieken ben je in staat om alle QC (en aanverwante) processen naar een hoger niveau te brengen.
What we ask
Om succesvol te zijn in deze rol breng je het volgende mee:
Minimaal een afgeronde HBO opleiding (HBO/WO werk- en denkniveau) richting laboratoriummanagement levensmiddelenchemie/technologie;
Relevante leidinggevende ervaring in een soortgelijke dynamische omgeving bijvoorbeeld binnen food of pharma;

Kennis van laboratorium en kwaliteitsmanagement is een pré;

Kennis van SAP is een pré;

Stevige, daadkrachtige en resultaatgerichte gespreks- en business partner, sterk in stakeholdermanagement, weet juiste prioriteiten te stellen;

Analytisch, motiverend, oplossings- en servicegericht en een goed organiserend vermogen;
Verder zijn we op zoek naar de volgende eigenschappen: analytisch denken, zelfstandig werken, resultaatgericht, teamplayer, innovatief, proactief, hands-on mentaliteit, oog voor detail, ambitieus, besluitvaardig.
What we offer
Je salaris wordt gebaseerd op de zwaarte van de functie, je ervaring en opleiding. Maar FrieslandCampina beloont niet alleen in geld. We vinden het belangrijk dat je blijft groeien. Want die ontwikkeling komt zowel onze producten als jouw carrière ten goede. Daarom investeren we in relevante opleidingen en trainingen binnen jouw vakgebied. Ook op de werkvloer merk je dat de nadruk ligt op het uitwisselen van kennis tussen collega's onderling. Zo leer je ten slotte het meest.
Vacancy description
Als QC manager binnen FrieslandCampina KVPC Wolvega bestaat je functie uit onderstaande werkzaamheden:
Je geeft leiding aan de afdeling QC bestaande uit 10 medewerkers

Je bent eindverantwoordelijk voor het tijdig en juist beoordelen, analyseren, optimaliseren, verifiëren en rapporteren van alle analyses door productie, QC en bij externe laboratoria. Ook de ingangscontrole van de binnenkomende grondstoffen en verpakkingsmaterialen, monsterverzending en opslag valt onder deze verantwoordelijkheid;

Je bent verantwoordelijk voor het verder professionaliseren van de QC afdeling.

Je bent actief betrokken bij het verhogen van het %FTR (First Time Right) door het doen van analyses en verbetervoorstellen;

Je initieert en begeleidt verbeterprojecten;

Je professionaliseert alle QC (en aanverwante) processen;

Je bent verantwoordelijk voor het, op Senior level, managen van alle stakeholders binnen en buiten de organisatie, waaronder: productie, logistiek, Quality Assurance (en FC Laboratory and Quality Services);

Je bent actief betrokken bij en geeft sturing aan de strategie en werkwijzen van Quality Control;

Je bent lid van het SLT (Site Leadership team);

Je vervangt de QA manager tijdens afwezigheid;

Je rapporteert aan de QA Manager.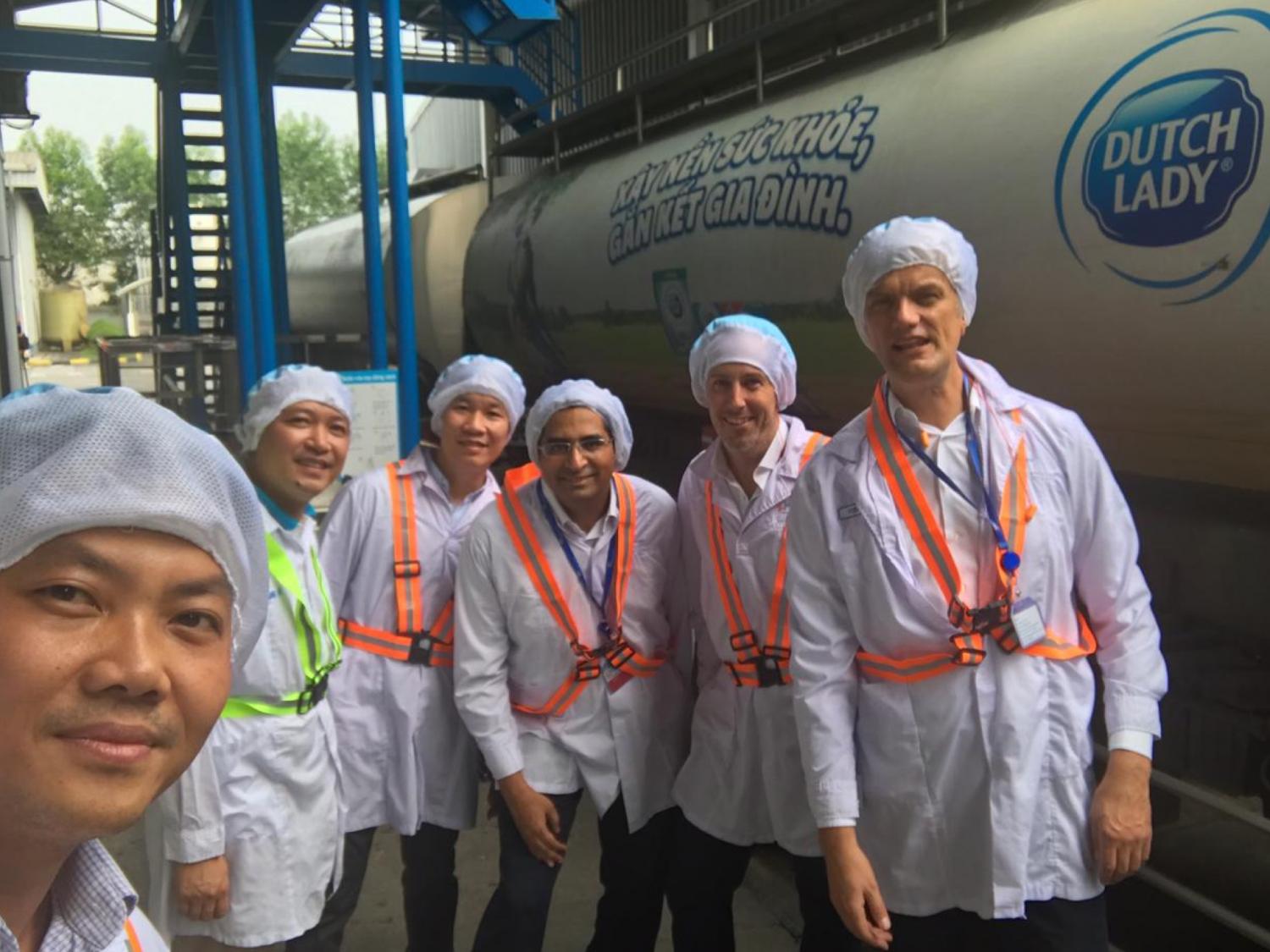 Bij FrieslandCampina delen we met 21.000 medewerkers de passie om meer uit melk te halen en om mensen verder te helpen in het leven. Met onze merken ruim 30 bereiken we miljoenen mensen in meer dan 100 landen.
De locatie Wolvega is onderdeel van de Business Group Dairy Essentials en is een verpakkingslocatie voor verschillende kaassoorten. We verpakken met ongeveer 220 collega's kazen in een fabriek die beschikt over de nieuwste technieken, waarbij voldaan moet worden aan de strengste hygiëne-eisen.
JOB-ID: 42862 | Manager QC, Netherlands